It's time for another installment of Waiting on Wednesday, where we give you the 411 on the books that we can't wait to read.
Loveboat, Taipei by Abigail Hing Wen
Anticipated Arrival Date: 1/7/2020
For fans of
Crazy Rich Asians
or Jane Austen
Comedy of Manners
, with a hint of
La La Land
When eighteen-year-old Ever Wong's parents send her from Ohio to Taiwan to study Mandarin for the summer, she finds herself thrust among the very over-achieving kids her parents have always wanted her to be, including Rick Woo, the Yale-bound prodigy profiled in the Chinese newspapers since they were nine—and her parents' yardstick for her never-measuring-up life.
Unbeknownst to her parents, however, the program is actually an infamous teen meet-market nicknamed Loveboat, where the kids are more into clubbing than calligraphy and drinking snake-blood sake than touring sacred shrines.
Free for the first time, Ever sets out to break all her parents' uber-strict rules—but how far can she go before she breaks her own heart?
Why We Can't Wait
For fans of Crazy Rich Asians or Jane Austen Comedy of Manners, with a hint of La La Land.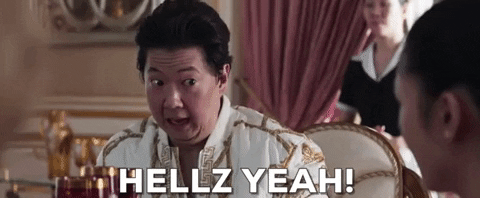 If that ⬆️ isn't enough for us to want to get our hands on this book right away, add in the fact that it's sort of like summer camp, which you know we LOVE. Throw in the fact that Abigail Hing Wen is a debut author, and we are all about it.
So, like totally tell us what's got you bouncing in anticipation this week. What are you waiting on?
Related Posts