Defying Gravity
by
Kendra C. Highley
Also by this author:
Finding Perfect
Series:
Finding Perfect #2
Published by
Entangled: Crush
on July 25, 2016
Genres:
Contemporary
,
Romance
Pages:
191
Goodreads
Buy the Book
Disclaimer: This book contains enough sexual tension to melt snow, the hottest near-kiss in the history of near-kisses, and a sexy snowboarder determined to win the heart of the girl he loves.

Zoey Miller lives for her holidays in Aspen. Her time up on the mountain with the Madison brothers, Parker and Luke, is everything. But for the first time, it's not enough. This time, she's determined to win one of the brothers' hearts.

But the brother she has in mind is a renowned player, with hordes of snow-bunnies following him around Snowmass resort. And the other…well, he's her best friend and knows she deserves better. Namely him. And he's going to win her heart.
We loved the first book in this series, so we were pretty dang disappointed when we finished reading Defying Gravity by Kendra C. Highley.
The 411:
Zoey spends every winter break in Aspen, hanging out and skiing with her besties, siblings Luke and Parker. This year, she's determined to make Luke see her as more than best friend. Trouble is, Parker has the same plan–to make Zoey fall for him. Throw in a ridiculous bet and some angsty drama, and we wish this was the vacay that never happened.

What We Loved:
We loved the setting of this book and the history between these characters. We loved Parker. He was so sweet and swoony. We didn't really have a problem with Luke's personality, and that's all we can really say about that. 😉

Um...Not So Much:
Here's the problem for us: Zoey was best friends with both boys. She knew that Luke was a total player before she ever decided to set her sights on him. Why did she think she was in love with Luke (she wasn't really, she was actually very flippy-floppy)? Why didn't she pick Parker to begin with? This made for ridiculous, contrived drama in our opinions. And made us lose respect for Zoey. We wanted to like her, but everytime we started to, we remembered how dumb she was for choosing Luke! She doesn't deserve Parker.

Bottom Line:
We don't know, we're on the fence about this one. We feel like we have to give Highley the benefit of the doubt since we loved the first book so much.
A disappointing follow-up to Finding Perfect, Defying Gravity is filled with drama, but has a swoony boy that will make you fall in love with him.

Verdict:
Rating Report
Cover
Characters
Plot
Writing
Swoon
Overall:
3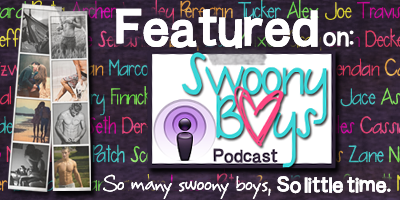 Related Posts