So many books come out each week that it makes it hard to decide what to read. We want to make that a little bit easier on you by sharing our favorite releases from the week and telling you our top 3 reasons why we think you'll love them too!
This week our selection is Courting Darkness by Robin Lafevers. Are you ready to hear more about this book and its author? Here we go…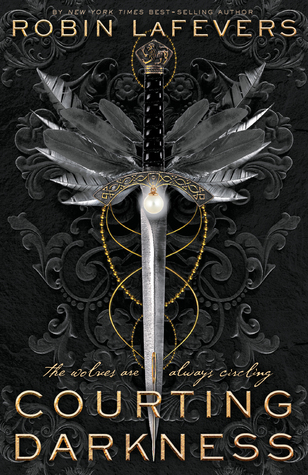 Courting Darkness
by
Robin Lafevers
Series:
Courting Darkness Duology #1
Published by
HMH Books for Young Readers
on 2/5/2019
Genres:
Fantasy
,
Historical
Pages:
512
Goodreads
Buy the Book
Death wasn't the end, it was only the beginning…

Sybella has always been the darkest of Death's daughters, trained at the convent of Saint Mortain to serve as his justice. But she has a new mission now. In a desperate bid to keep her two youngest sisters safe from the family that nearly destroyed them all, she agrees to accompany the duchess to France, where they quickly find themselves surrounded by enemies. Their one ray of hope is Sybella's fellow novitiates, disguised and hidden deep in the French court years ago by the convent—provided Sybella can find them.

Genevieve has been undercover for so many years, she struggles to remember who she is or what she's supposed to be fighting for. Her only solace is a hidden prisoner who appears all but forgotten by his guards. When tragedy strikes, she has no choice but to take matters into her own hands—even if it means ignoring the long awaited orders from the convent.

As Sybella and Gen's paths draw ever closer, the fate of everything they hold sacred rests on a knife's edge. Will they find each other in time, or will their worlds collide, destroying everything they care about?
3 Reasons You Should Read…
Courting Darkness by Robin Lafevers
Even though we were late to jump on the His Fair Assassin fanwagon, we were thrilled when we found out that Lafevers was not only continuing the story, but that we'd be getting more Sybella and Beast!
Despite the evil cliffie, the captivating story, incredible history woven throughout, and relatable characters are so authentic that we can't help but love this book.
The author note at the beginning made us cry–for real. And the dedication gave us all the feels:
"I hope that [Sybella and Genevieve's] stories help illustrate that there is no place we can venture where grace will not find us."
Related Posts