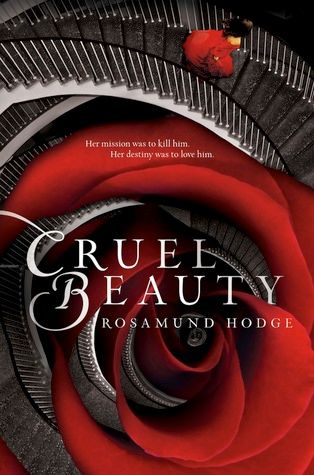 Cruel Beauty
by
Rosamund Hodge
Series:
Cruel Beauty Series #1
Published by
Balzer & Bray
on January 28, 2014
Genres:
Fantasy
,
Mythology
Pages:
352
Goodreads
Buy the Book
Graceling meets Beauty and the Beast in this sweeping fantasy about one girl's journey to fulfill her destiny and the monster who gets in her way-by stealing her heart.

Based on the classic fairy tale Beauty and the Beast, Cruel Beauty is a dazzling love story about our deepest desires and their power to change our destiny.

Since birth, Nyx has been betrothed to the evil ruler of her kingdom-all because of a foolish bargain struck by her father. And since birth, she has been in training to kill him.

With no choice but to fulfill her duty, Nyx resents her family for never trying to save her and hates herself for wanting to escape her fate. Still, on her seventeenth birthday, Nyx abandons everything she's ever known to marry the all-powerful, immortal Ignifex. Her plan? Seduce him, destroy his enchanted castle, and break the nine-hundred-year-old curse he put on her people.

But Ignifex is not at all what Nyx expected. The strangely charming lord beguiles her, and his castle-a shifting maze of magical rooms-enthralls her.

As Nyx searches for a way to free her homeland by uncovering Ignifex's secrets, she finds herself unwillingly drawn to him. Even if she could bring herself to love her sworn enemy, how can she refuse her duty to kill him? With time running out, Nyx must decide what is more important: the future of her kingdom, or the man she was never supposed to love.
The 411:
A dark and swoony retelling of Beauty and the Beast. Nyx has trained her whole life for the moment when she would marry the demon lord, ruler of her kingdom. She has one goal, to destroy him. But what happens when he's not at all what she expected, and might even be everything she's always wanted? Can she find a way to save her people, him, and herself?

What We Loved:
We love a good retelling and that was the first thing that sparked our interest in Cruel Beauty. So what was the second thing? The cover! Just look at it, even if you didn't know its ties to Beauty and the Beast, the cover tells you that you are about to read something beautiful, something special. So now the question you're all dying to know is, should we judge this book by the cover? The answer is a big huge YES!
Rosamund Hodge weaves a dark, sexy, story that is full of twists and turns. You'll find some of your favorite Beauty and the Beast aspects tied into bits and pieces of mythology all told in a refreshingly new and extremely different way.
"It could have been worse. He did not seek to rule u like a tyrant, nor destroy us like the barbarians. He only asked for tribute, in exchange for holding his demons in check. He only offered his magical, wish-granting bargains to those who were foolish enough to ask for them."
We loved the characters, the romance, the banter, and the style. It was everything that we were hoping it would be, and so much more.

Um...Not So Much:
There wasn't much not to love about this one. Our dislikes were more about characters than anything else. We know that there has to be characters like this in every story, if there isn't a "bad guy" or a reason to do the good, there isn't much of a story, but we still didn't like them. We don't want to spoil anything, but we'll just say that we weren't huge fans of Astria, Nyx's dad, or The Kindly Ones. (Don't worry, there were so many other characters to love that it more than made up for our hatred.)
Our only other complaint comes from a desperation for more. We didn't want it to end where it ended. We wanted the rest of the story. Although we're pretty sure it's safe to say that we would have wanted more no matter where it had ended. Maybe we're just hard to please.

The Boys:
Shade- Almost everything about Shade is enticing. He's sweet and tries as hard as possible to do the right thing and be helpful. His heart is in the right place, but we found ourselves confused my him. Sometimes he was almost too nice and then the next second he was trying to get Nyx to do things we just didn't want her to do. We did love how, at least in the beginning, he was the only one who kept her from losing her mind.
"Who are you?"

His teeth gleamed in a rueful half smile that crossed his face and was gone in a heartbeat. His eyes said, Do you think he'd ever let me tell you?

"Just a shadow," he said, and kissed my fingers.
Ignifex- (Lux) Oh, man. We loved Ignifex from the beginning. We love his dry humor, his wit, and even his "bad side". Of course he was a demon lord, but like Nyx, we soon looked past that and saw him for what he really was. Our favorite thing about this guy is how he accepted her for what she truly was. He loved her faults as much as he loved her strengths. That's a rare find and something that we want to see more of.
Plus, just look at this:
He opened his eyes and stared up at me s if I were the door out of Arcadia and back to the true sky. "That's what makes you my favorite." He reached up and wiped a tear off my cheek with his thumb. "Every wicked bit of you."
Come on. With words like that what's not to love?
**SPOILER**
The big reveal at the end brings these two together in an even more perfect combination.

The Girls:
Nyx- For a girl that had every reason in the world to be a whine-y brat, Nyx was anything but. We loved her fierceness, her quick wit, and how smart she was. She's not your typical heroine, she's better. She's the perfect mixture of bad-ass, naughtiness, darkness, and hilariousness.
I knew it was insane to be happy, to feel this desperate exultation at his words. But I felt like I had been waiting all my life to hear them. I had been waiting, all my life, for someone undeceived to love me. And now he did, and it felt like walking into the dazzling sunlight of the Heart of Earth. Except that the sunlight was false, and his love was real.
We love her and we have no doubt that you will too.

Dream Cast:
How do you cast a demon lord? You would think that would be an impossible task… but it was actually pretty simple. From the first description we had one person in mind. Here he is:

What We Think Will Happen Next:
The ending was pretty close to perfect. In a dream world, we'd see these two grow old together and wreak havoc on the world, but we don't mind picturing it in our heads either. We love that while it wasn't a typical "fairy tale ending" but instead, it was the absolute perfect ending for these two.

Bottom Line:
A retelling with a twist. This debut is a haunting, and beautifully dark love story.

Verdict:
Rating Report
Cover
Characters
Plot
Writing
Swoon
Overall:
5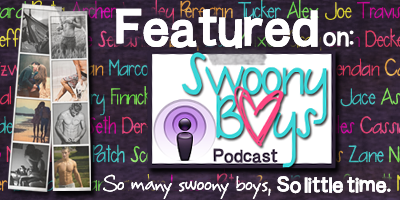 Related Posts