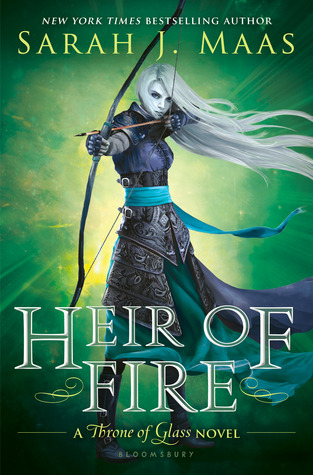 Heir of Fire
by
Sarah J. Maas
Also by this author:
Throne of Glass
,
Crown of Midnight
,
Queen of Shadows
Series:
Throne of Glass #3
Also in this series:
Throne of Glass
,
Crown of Midnight
,
Queen of Shadows
Published by
Bloomsbury USA Childrens
on September 2, 2014
Genres:
Fantasy
Pages:
562
Goodreads
Buy the Book
She was the heir of ash and fire, and she would bow to no one.

Celaena Sardothien has survived deadly contests and shattering heartbreak—but at an unspeakable cost. Now she must travel to a new land to confront her darkest truth...a truth about her heritage that could change her life—and her future—forever.

Meanwhile, brutal and monstrous forces are gathering on the horizon, intent on enslaving her world. To defeat them, Celaena must find the strength to not only fight her inner demons but to battle the evil that is about to be unleashed.

The king's assassin takes on an even greater destiny and burns brighter than ever before in this follow-up to the New York Times bestselling Crown of Midnight.
This review is spoilery if you haven't read the first two books in the series. If you haven't, do that now! There will be mention of big reveals from the second book so if you have not read it, please stay away from this review until you have done so! If you haven't read Heir of Fire, no worries, there are no spoilers for the book being reviewed.
The 411:
One thing about reading this series that we have been spoiled with was the fact that we started reading after the fourth book in the series was published. We were able to jump right from one book to the next with little to no wait which was pretty awesome considering the bomb that was dropped during that last page of Crown of Midnight.
So, when we left off on Crown of Midnight we had just learned that Celaena was to be sent to Wendlyn for what Chaol thought would be "safe keeping". He had no idea of the new set of troubles Wendlyn would hold for our favorite heroine. Chaol made a promise to his father to return to Anielle, and Celaena promised Dorian she would be back for him. And of course the biggest bomb of all…we learn of Celaena's true heritage though I'd be lying if I said I hadn't known way before that big reveal.
Then begins Heir of Fire. We get to see Celaena fight to be her best self. We get to see her meet her great Aunt for the first time. We meet Rowan…swoon…and learn more of the Fae. We also get to meet a handsome Ashryver general. And Wendlyn! A land where magic still lives introduces many more fascinating magical creatures and that many more forces to go to work against Celaena. And we get to see more of the witches that were touched on in the last book! We loved the new storylines that began to weave their way in and make this book another favorite.

What We Loved:
Celaena of course has taken our number one spot for favorite heroine. She technically stole that place in book one but we just wanted to make it clear…we love her. And Rowan, gods above, has there ever been a more swoonworthy alpha male fae? We don't think so, people.

Um...Not So Much:
Once again, we really can't say a single bad thing about this book. We love the way the words just seem to flow effortlessly into one another. The characters are all such unique little spitfires that there is never a dull moment.

Bottom Line:
With non-stop action that had us on the edge of our seats with the turn of every page, Heir of Fire definitely earns its name.

Verdict:
Rating Report
Cover
Characters
Plot
Writing
Swoon
Overall:
5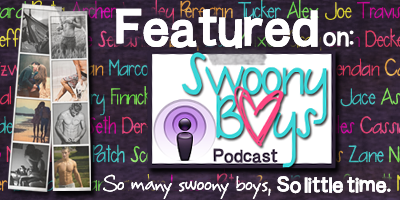 Related Posts