We're so excited to be kicking off the Wild Beauty tour today with a special Author Talk episode featuring author Anna-Marie McLemore! Of course, it wouldn't be as fun if we didn't have our favorite twinnies, Erin and Jaime, from Fiction Fare with us. You're in for a treat today, pretties, so go grab a snack and have a listen. Don't forget to let us know what you think in the comments below.
While you're here, subscribe to our podcast in iTunes, and on Google Play.
Podcast Notes
Anna-Marie McLemore starts us off with a brilliant elevator pitch for her latest title, Wild Beauty, and where the idea for the story came from.
We get some insight into how Anna-Marie works and how she develops what she's writing.
We find out what the publishing process has been like for Anna-Marie and why she's so thankful for her editor.
Anna-Marie tells us why celebrating the release of Wild Beauty will be unlike any other launch day she's had. Hint: You might be seeing her.
We chat about Fel and his swoony-ness, then Anna-Marie delves into why diversity in YA is so important to her, and it's one of the best answers in the history of ever.
Anna-Marie shares the most difficult thing about writing in this genre–and what the best part was, too.
We talk about Anna-Marie's favorite scenes in Wild Beauty.
Anna-Marie lets us know which of her characters she would love to introduce to any other character. It's fun!
Anna-Marie lets us know the two upcoming releases she's most excited about and about the books she loves to re-read and recommend to everyone.
We talk about Anna-Marie's favorite swoony boy and give her a little history lesson on our evolution of swoon.
We get serious as Anna-Marie lets us know what she would include in a letter to her 17-year-old self.
We wrap things up with a fun word association game and a big thanks to Anna-Marie McLemore for joining us on Swoony Boys Podcast.
***Meet Anna-Marie McLemore***
Anna-Marie McLemore was born in the foothills of the San Gabriel Mountains, raised in the same town as the world's largest wisteria vine, and taught by her family to hear la llorona in the Santa Ana winds. Her debut novel THE WEIGHT OF FEATHERS was a Junior Library Guild Selection, a YALSA Best Fiction for Young Adults book, and a finalist for the William C. Morris Debut Award. Her second novel, WHEN THE MOON WAS OURS, was longlisted for the National Book Award in Young People's Literature, and was a 2017 Stonewall Honor Book. Her third novel, WILD BEAUTY (Feiwel & Friends/Macmillan) will be released on October 3, 2017.
Find Anna-Marie Here:
Website | Twitter | Facebook| Goodreads
***About Wild Beauty***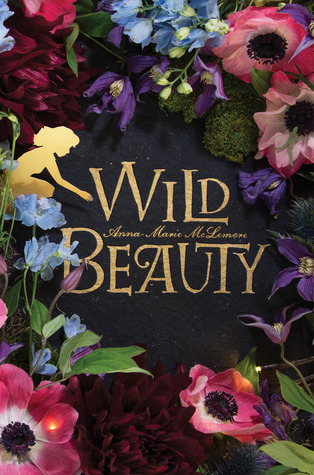 Wild Beauty
by
Anna Marie McLemore
Published by
Feiwel & Friends
on October 3rd 2017
Genres:
Fantasy
,
LGBT
,
Magical Realism
Pages:
320
Goodreads
Buy the Book
Love grows such strange things.

For nearly a century, the Nomeolvides women have tended the grounds of La Pradera, the lush estate gardens that enchant guests from around the world. They've also hidden a tragic legacy: if they fall in love too deeply, their lovers vanish. But then, after generations of vanishings, a strange boy appears in the gardens.

The boy is a mystery to Estrella, the Nomeolvides girl who finds him, and to her family, but he's even more a mystery to himself; he knows nothing more about who he is or where he came from than his first name. As Estrella tries to help Fel piece together his unknown past, La Pradera leads them to secrets as dangerous as they are magical in this stunning exploration of love, loss, and family.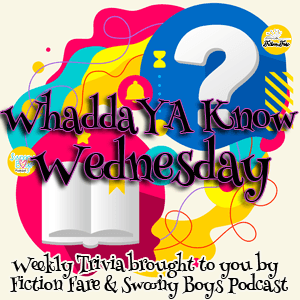 Related Posts