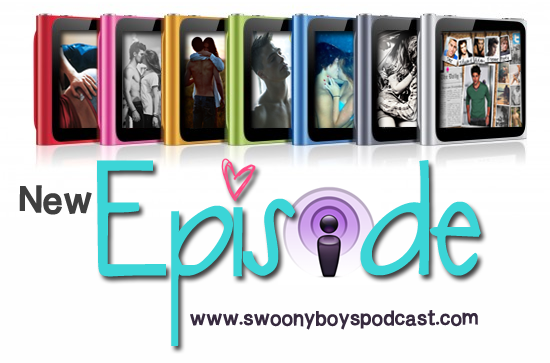 Today we're bringing you a special episode of Swoony Boys Podcast just for Independence Day. We're featuring books with military guys (and gals).
Subscribe to our podcast in iTunes.
Podcast Notes
This episode is all about MIlitary Boy week on Swoony Boys Podcast and we hope you're ready to swoon over all of the guys in uniform with us.
We do our best to answer the complicated question: what do we count as military?
Meg educates us on who should actually be called a soldier.
We discuss some of our favorite books with a military-esque theme:
Next we talk about some more books that we haven't checked out yet but definitely want to:
We realize we totally forgot about Classics and other books with military guys. #fail
We let you know about a couple of contests that we have going on now:
We want to hear from you! Leave us a comment and let us know what you think.
Other Books We Mentioned:
Other Things/Peeps We Mentioned:
Important Note: During the Shatter Me talk, Meg called Warner "super hot" (yes, that's a direct quote), but we had to edit it out because of spoilers for readers who have not yet read Unravel Me. Trust, that convo will show up in a later episode.
Who is your favorite military boy?
Ask Us a Question or Make Suggestions via our Handy Dandy Suggestion Form and tell us who's got you swooning here.
Thanks for listening! ♥♥♥
Related Posts