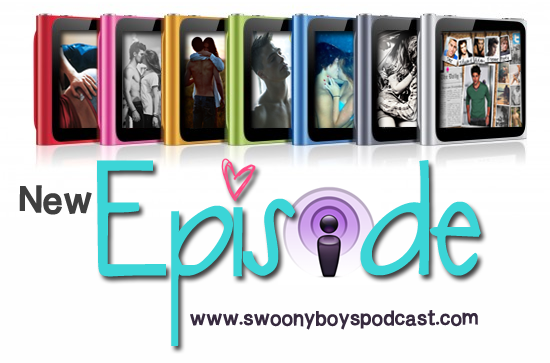 Subscribe to our podcast in iTunes.
Podcast Notes
Welcome to the new episode of Swoony Boys Podcast!.
In this episode, we're talking about three of our favorite swoony boys: Perry and Roar (from the Under the Never Sky series by Veronica Rossi) and Travis (from Something Like Normal by Trish Doller)
We talk about stalking appreciating Veronica Rossi, and how Kassiah threw our present at Veronica Roth before running away.
Dystopian Boys We Swoon For: Perry and Roar
We do not spoil Through the Ever Night in this episode, but we do talk about what happens in Under the Never Sky and Roar and Liv. So read those first 🙂
We give you some general info on Perry and Roar and give you some swoony quotes from both of them.
We list our turn-offs for Perry and Roar (though there aren't many)
On the Swoony Boys Podcast Swoon-o-Meter™, we give both Peregrin (Perry) and Roar:

10

The Contemporary Boy We Swoon For: Travis
We go over the general description of Travis and have a lengthy discussion on why more boys in YA do not have brown eyes.
This is the podcast with our exclusive info on Where the Stars Still Shine
We discuss some of our favorite Travis quotes and our turnoffs.
On the Swoony Boys Podcast Swoon-o-Meter™, we give Travis:

10
Ask Us a Question or Make Suggestions via our Handy Dandy Suggestion Form and tell us who's got you swooning here.
Thanks for listening! ♥♥♥
Related Posts