So many books come out each week making it hard to decide what to read. We want to make that a little bit easier on you by sharing our favorite release from today and telling you our top 3 reasons why we think you'll love it too!
This week our selection is The New Order by Chris Weitz. Are you ready to hear more about the second book in this trilogy? Here we go…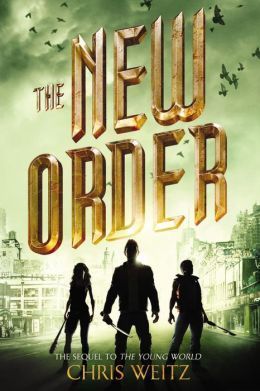 The New Order by Chris Weitz
Series: The Young World Trilogy #2
Published by Little Brown Books for Young Readers on July 21st, 2015
Genres: Dystopian, Sci-Fi
Pages: 352
Goodreads Buy the Book

They thought they were the only ones left. They were wrong.

After the unexpected revelation at the end of the first book, Donna and Jefferson are separated. Jefferson returns to NYC and tries to bring a cure to the Sickness back to the Washington Square tribe, while Donna finds herself in England, facing an unimaginable new world. Can the two reunite and prevent an even greater disaster than the Sickness?

This second book in The Young World trilogy will keep you at the edge of your seat.
3 Reasons You Should Read
The New Order by Chris Weitz
That cliffhanger! The end of the first book left us screaming, "WHAT JUST HAPPENED?" Finally, finally book #2 is here and we can get answers to all our questions! (Bonus: if you're new to the series you don't have to endure the wait!)
Getting back inside the minds of Donna and Jefferson is reason enough to pick up a copy of this one. We loved their "voices" in The Young World and have been anxiously waiting for more.
One of our favorite things about The Young World was watching these young kids "create" their own world and learn how to survive with out any adults. We don't want to give too much away, but getting more information and seeing what happens when they realize they aren't alone is worth the wait.
***About Chris Weitz***
Chris Weitz is an Oscar-nominated writer and director. His films include The Twilight Saga: New Moon, A Better Life, About a Boy, The Golden Compass, and American Pie. The Young World is his first novel.
Find Chris Here:
Website | Twitter | Goodreads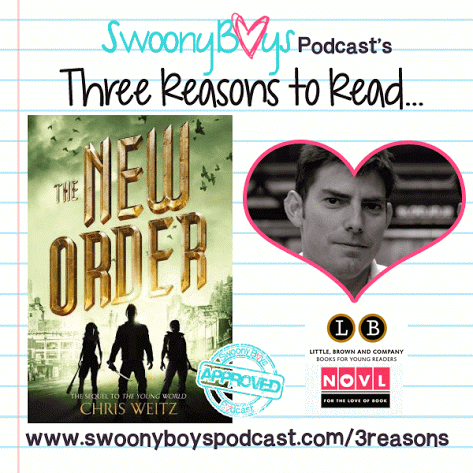 Related Posts