Shutdown
by
Heather Anastasiu
Also by this author:
Glitch
,
Override
Series:
Glitch #3
Also in this series:
Glitch
,
Override
Published by
St. Martin's Press
on July 2nd 2013
Genres:
Dystopian
,
Sci-Fi
Pages:
320
Goodreads
Buy the Book
The battle is all but over, and hope seems to be lost. Zoe and her fellow Resistance fighters are on the run, having lost their home, their protection, and their leader. They are outnumbered and outmatched by the powerful corporation that controls the world, and the cruel Chancellor is inches away from completing a scheme that would kill most of humanity. Zoe's only remaining option is to chase the impossible dream of upending the Link system, freeing the world from the hardware that controls their thoughts and emotions, and hope it will trigger a revolution.

The plot requires a nearly impossible mission to infiltrate the dangerous Community, and it is a task that Zoe must unfortunately complete alone. With challenges and surprises at every turn, nothing goes according to plan. Adrien's visions of the future now show two possible outcomes: one in which they succeed, and one in which humanity falls. It all lies in Zoe's hands.

Full of romance, high-adrenaline action and shocking twists, Shutdown is a heart-pounding conclusion to an exciting sci-fi adventure trilogy for young adults.
We're not used to series declining in ratings. Since we loved the first book in this series so much, we had really high hopes for this one. Unfortunately, we felt like it was off and hardly kept in line with the characters we had come to know and love in the previous two books.
The story is still action-packed and we still love the characters, but we felt like they acted out of character somewhat, especailly Zoe. Also, there are some things that we hated with Override that got "cleared" up in an unrealistic way.
The less-than-desirable happenings in the conclusion to what started out as one of our favorite series makes us wish for better days. And more swoon. Always more swoon.
Rating Report
Cover
Characters
Plot
Writing
Swoon
Overall:
2.5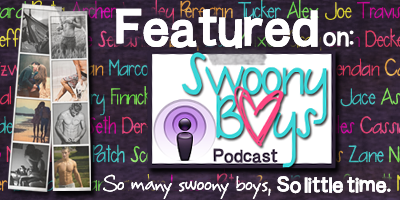 Related Posts