Live and Let Psi
by
DR Rosensteel
Also by this author:
Psi Another Day
Series:
Psi Fighter Academy #2
Also in this series:
Psi Another Day
Published by
Entangled Teen
on July 11, 2016
Genres:
Adventure
,
Mystery
,
Sci-Fi
,
Suspense
Pages:
340
Goodreads
Buy the Book
Rinnie Noelle would rather kick some creepy villain butt than go on a date. As a Psi Fighter trained in the Mental Arts, she can't be distracted by emotion. Her nemesis, Nicolaitan, is manipulating students from her school, using them as puppets to carry out his new plan to find the infamous Morgan Girl, and he doesn't care who becomes collateral damage in the process. People's lives are depending on Rinnie's ultimate focus.

But Mason Draudimon keeps slicing into her soul sharper than a Thought Saber, and her feelings for him knock her off her game with the strength of a psionic War Hammer. Mason insists on helping Rinnie take down Nicolaitan for his own reasons—to avenge his mother—and the closer they get to the truth, the more dangerous the dance between mind and heart, life and death, logic and love.
We feel like it's been a thousand years since we read the first book in this series, Psi Another Day. In reality, it's only been two. That's long enough for us to forget most of the story, but that didn't stop us from being pulled right back in.
The 411:
Nicolaitan is searching for Rinnie and it's up to her and the Psi Fighters to protect her identity. It's an action-packed ride as her crush, Mason, is set on defeating Nicolaitan, too.

What We Loved:
First of all, we love the titles of the books in this series. We liked Rinnie's snarky attitude, and you already know we really liked Mason.

Um...Not So Much:
We remember (after reading our review) that the first book had an almost slap-stick like quality to it. Well, that's practically nothing in comparison to this one. It was sort of ridiculous. There's funny and then there's over the line crazy, and we feel like this skirted that line. Some of Rinnie's thoughts were just so juvenile. We really feel like this is a great series for younger YA fans, but since it has drugs and other references, it's not a Middle Grade book.
We also wanted way more swoon.

Bottom Line:
Though lacking in the romance department, Live and Let Psi is action packed and fun and a great story for secret-agent fans.

Verdict:
Rating Report
Cover
Characters
Plot
Writing
Swoon
Overall:
3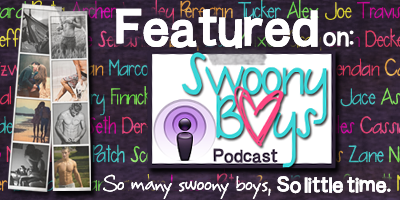 Related Posts