We're so excited for BEA, we thought we'd have a little countdown until it's time to go. We're also going to include some fun things that we can't wait for as well as some helpful tips for you.
We can't wait for:
Entangled by Amy Rose Capetta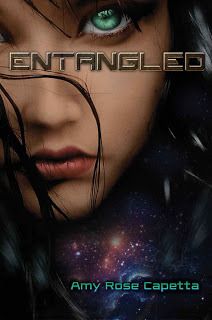 Alone was the note Cade knew best. It was the root of all her chords.

Seventeen-year-old Cade is a fierce survivor, solo in the universe with her cherry-red guitar. Or so she thought. Her world shakes apart when a hologram named Mr. Niven tells her she was created in a lab in the year 3112, then entangled at a subatomic level with a boy named Xan.

Cade's quest to locate Xan joins her with an array of outlaws—her first friends—on a galaxy-spanning adventure. And once Cade discovers the wild joy of real connection, there's no turning back.
Thursday at 11:00
Sci-fi and a boy named Xan ftw
Goodreads
♥
Amazon
We thought we'd highlight some of the things that we can't wait for–not just the books!
We're super excited about:
Meeting Our Favorite Authors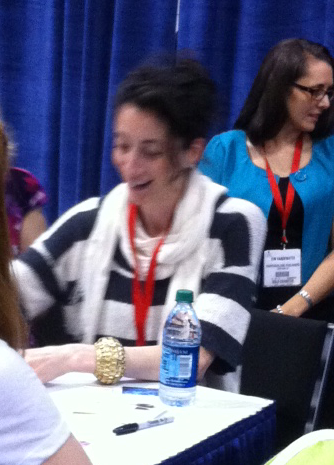 We always feel like we connect with the authors who have created our favorite characters and write our favorite stories. There's nothing like getting to meet them for real and letting them know how much we love them.
Be sure to head over to Fiction Fare to find out what Jaime and Erin are excited about, too. We can't wait to see those girls at BEA!!
Now it's time for a tip that we've learned from attending BEA, as well as other conventions and events. Be sure to check out our other BEA tips.
Wear comfortable shoes.
We can't say it enough–wear comfortable shoes. You can dress casually and still appear professional. Leave the six-inch heels at home. Trust us, your feet will thank you when you don't come home with cankles.
That's it for us today! Let us know in the comments if you're attending BEA and what you're excited for! If you're not attending BEA this year, be sure to check out Armchair BEA!
Related Posts