We're so excited that we got to chat with Catherine Linka, author of A Girl Called Fearless, the amazing Young Adult Dystopian title that hit shelves in May. She had a lot of fun things to say, including some interesting thoughts on our boy Four, so we know you can't wait to read all about it! But first, here's the 411 on A Girl Called Fearless: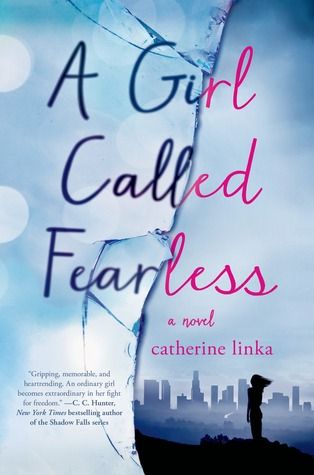 A Girl Called Fearless
by
Catherine Linka
Published by
St. Martin's Press
on May 6, 2014
Genres:
Dystopian
,
Sci-Fi
Pages:
368
Goodreads
Buy the Book
A smart, edge-of-the-seat, speculative and romantic thrill-ride, which asks big 'What if?' questions.

America, today. A continent upended by the deaths of tens of millions of women from a synthetic hormone in meat. Now teen girls are the country's most valuable commodity, watched over by guards, gates and Paternal Controls on phones, internet and media.

Seventeen-year-old Avie knows her life is over when her father contracts her in marriage to millionaire businessman Jess Hawkins to raise money for his ailing biotech company. Destined to be moulded into Hawkins's perfect First Lady as he runs for governor on the Paternalist ticket, Avie knows she has to get away - to save who she is and everything she wants her life to be.

Yates, Avie's childhood friend turned revolutionary, knows Avie has what it takes to make it to freedom in Canada. But on a perilous flight from the mansions of Los Angeles and Malibu to the cover of an exclusive escort service in Las Vegas, Avie begins to learn dangerous truths about who really controls the US government. As her friendship with Yates turns to love, and pursued to the snowy Canadian border by government agents, she must discover whether she really is 'a girl called fearless'. . .
***INTERVIEW***
Thanks so much for stopping by Swoony Boys Podcast today, Catherine.
No, thank you for inviting me. I'm excited to get the chance to hang out with you.
Awww ♥ What sparked the idea for A Girl Called Fearless?
OK, so I really loved dystopians like Feed, The Giver, and The Hunger Games, because they ask these big amazing questions like what does it mean to be human or how do you hold onto your humanity if you're forced to do something inhuman–but I was getting frustrated with how some authors' visions of America in the future seemed completely unrealistic. Then I read a book that felt so utterly wrong that I couldn't stop thinking about it. I thought if I wrote down some of my thoughts, I'd stop obsessing, but instead I kept going and wrote A Girl Called Fearless.
Wow. What was your favorite part to write?
It's embarrassing to admit, but my favorite part to write is whatever I'm working on at that moment. I'm revising the sequel so that's my favorite right now. And sometimes what I love the best is writing a villain. My spine actually tingles when I do that.
We love a good villain! Of all the dystopians we've read (and loved), this is one of them that seems like it could happen in the not-too-distant future. What kind of research did you have to do to make the story seem believable?
I'm a news junkie (2 print subscriptions +1 digital + 3 twitter) and I've always been fascinated with history and biology which meant I already knew that Europe had banned American beef, because of the connection between artificial hormones and breast cancer. Most of my research was about weird stuff like about what survivalists put in a bug out bag or how to fire a gun. Every time I'd research something like that on the web, I wondered if Homeland Security was alerted. I had never fired a gun before and I wanted to make sure I got that experience right, so I found a shooting range, and tried out a Glock and an automatic weapon.
OMG How cool! How would you introduce Avie to readers?
Avie is almost 17, a junior at an exclusive girls' school in Southern California. She's pretty, but not gorgeous. Smart, but not a genius, A runner, but not a super athlete. Like all her friends, she lost her mom when she was 10 during the Scarpanol disaster, and it's taken a long time for her to get over it. But she's looking forward to going to college and maybe falling in love when her dad shocks her by contracting her in marriage to an older man to raise the money to save his company. Avie has to decide whether to submit to the marriage or run for asylum in Canada.

One reviewer called Avie "an ordinary girl who becomes extraordinary," and that really captures what I love about her. She doesn't start out a superhero or divergent. Avie learns what's inside of her, and I hope she'll inspire girls who don't yet know how strong they are.
She sounds awesome! If you could introduce one of your characters to another character from any other book, who would it be and why?
Too bad for Tris, because if Four met Sparrow, those two would generate more electricity than a nuclear power plant.
Well dang. Now we need to read this book even more! What is the one thing readers would be surprised to learn about you?
That I'm very upbeat, and optimistic, despite how dark my book gets at times. And my happiness isn't because my life has been perfect. I've lost family and jobs, lived on nothing, dealt with cruelty, depression, loneliness and self-doubt, but I've survived. I really believe that if you can get up every morning and open your heart to the world that life can bring you great blessings.
We agree 🙂 Which character makes you swoon the most (yours or someone else's)?
I can't say which character from A Girl Called Fearless makes me swoon without giving away the sequel, but the character I would get on a train and go to Paris with is Willem from Just One Day. Seriously, a Dutch street actor roaming around Europe? Yum! (Do not tell my husband I said this…)
Gah! We love Willem, too! And your secret is safe with us! Do you have any current or future projects you can tell us about?
Right now I'm finishing the sequel to A Girl Called Fearless. Book 2 will complete Avie's story. All I can say is: expect the worst! And, I'm writing a novella that tells Sparrow's story so readers will understand why she did what she did.
Expect the worst?!? Wow. Is there ever anything that you always wish someone would ask you, but they never do?
Would you like to fly to Hong Kong with me on my private jet? Yeah, nobody asks me that.

OK, next question: what was Iceland like? I love Iceland. Love it! If you took Hawaii, New Zealand and Yellowstone and put them all together–that's Iceland. Black lava fields, glaciers, deserts (!), volcanos, geysers, and the most beautiful, amazing waterfalls in Europe. Don't go if you don't like fish, because you pretty much eat it three meals a day. But New Year's Eve in Reykjavik is supposed to be amazing with hours and hours of fireworks.
We never would have thought that about Iceland! Thanks again for coming by. You've been so much fun, and we're excited for our readers to check out A Girl Called Fearless!
***About Catherine Linka***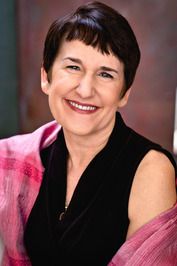 Catherine Linka was almost thrown out of boarding school for being "too verbal." Fortunately, she learned to channel her outspokenness and creative energy into writing. A passionate traveler who has visited Iceland, the Amazon, and the Arctic circle, Catherine has seen 5 types of whales in the wild, but no orcas. Yet. She doesn't believe in fate, but she did fall in love with her husband on their first date when he laced up her boots, because she had a broken hand.
Find Catherine Here: Website | Facebook | Twitter | Goodreads
Related Posts