We're so excited for BEA, we thought we'd have a little countdown until it's time to go. We're also going to include some fun things that we can't wait for as well as some helpful tips for you.
We can't wait for:
Stalked by Death by Kelly Hashway (Touch of Death #2)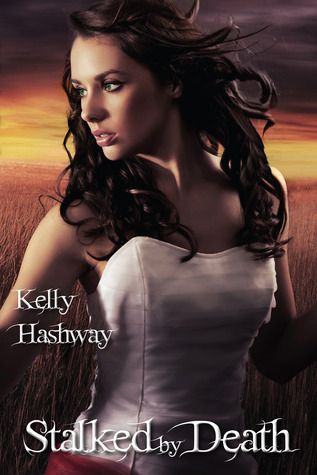 Jodi knows that any slip-ups made by the Ophi–a special group of necromancers born under the 13th sign of the zodiac–will fall on her shoulders… and that Hades is just waiting for them to screw up so he can wipe out the Ophi line.

Unfortunately, Jodi has only convinced one Ophi to join her school: A hot guy named Chase who jeopardizes her relationship with Alex. Jodi loves Alex, but Chase can enhance her powers with just a touch—making her stronger than any Ophi has ever been.

Her mixed emotions send her powers surging out of control, and the dead start rising without her conscious summoning—exactly what Hades doesn't want! If she chooses Alex over Chase, she may lose the battle to Hades, leading the Ophi race to extinction. If she chooses Chase, she might be able to stop Hades for good… but lose everything else.

Jodi needs to figure things out fast–because death is stalking her at every turn.
Friday at 9:30
We loved Touch of Death and can't wait for the follow up!
Goodreads
♥
Amazon
We thought we'd highlight some of the things that we can't wait for–not just the books!
We're super excited about:
Events & Parties
It's always fun to get dolled up and attend parties and schmooze!
Be sure to head over to Fiction Fare to find out what Jaime and Erin are excited about, too. We can't wait to see those girls at BEA!!
Now it's time for a tip that we've learned from attending BEA, as well as other conventions and events. Be sure to check out our other BEA tips.
Make a Schedule.
Whether you just jot down the spots you want to hit or make a full hour-by-hour schedule with first, second, and third choices, you do not want to go to BEA without some kind of game plan. We found Poisoned Rationality's tips invaluable. You can also use the handy BEA Show Planner.
That's it for us today! Let us know in the comments if you're attending BEA and what you're excited for! If you're not attending BEA this year, be sure to check out Armchair BEA!
Related Posts