Welcome to Swoony Boys Podcast! This is our stop on the Love and Other Unknown Variables hosted by YA Bound Book Tours. We are THRILLED to be a part of this one and are looking forward to sharing a little more about why we loved this story and its characters. (We can't help but squeal a little that our blurb is featured on the finished copy! We are still petting it with excitement!) While you're here, don't forget to enter the amazing giveaway at the bottom of the post! You don't want to miss it!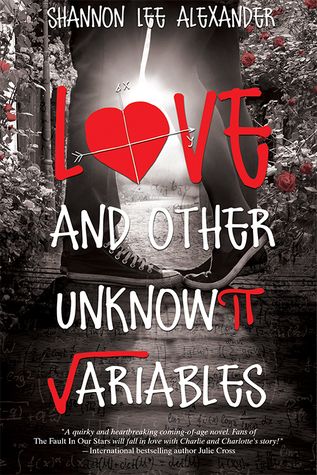 Love and Other Unknown Variables by Shannon Lee Alexander
Also by this author: Love and Other Unknown Variables, Life After Juliet
Published by Entangled Teen on October 7, 2014
Genres: Contemporary
Pages: 350
Goodreads Buy the Book

Charlie Hanson has a clear vision of his future. A senior at Brighton School of Mathematics and Science, he knows he'll graduate, go to MIT, and inevitably discover solutions to the universe's greatest unanswered questions. He's that smart. But Charlie's future blurs the moment he reaches out to touch the tattoo on a beautiful girl's neck.

The future has never seemed very kind to Charlotte Finch, so she's counting on the present. She's not impressed by the strange boy at the donut shop—until she learns he's a student at Brighton where her sister has just taken a job as the English teacher. With her encouragement, Charlie orchestrates the most effective prank campaign in Brighton history. But, in doing so, he puts his own future in jeopardy.

By the time he learns she's ill—and that the pranks were a way to distract Ms. Finch from Charlotte's illness—Charlotte's gravitational pull is too great to overcome. Soon he must choose between the familiar formulas he's always relied on or the girl he's falling for (at far more than 32 feet per second squared).
7 RANDOM QUESTIONS
Hello, I'm Shannon Lee Alexander, author of Love and Other Unknown Variables. I'm thrilled to be visiting with you today and thought I'd break the ice by answering seven random questions. In truth, what you'll learn here about me is every bit as telling as how I name my characters (see number three) or my best advice to new writers (see number five).
Why seven questions? Because seven is one of Charlie's favorite prime numbers! Charlie Hanson is the main character of Love and Other Unknown Variables. He's a driven math geek with a multivariate plan for his future—graduate from The Brighton School of Mathematics and Science at the top of his class, go to MIT, and win the Nobel Prize. Too bad that plan goes awry after he meets the mysterious new girl, Charlotte Finch.
What's your middle name? Why?
Lee. It was my maternal grandmother's nickname. She was such a sweet woman. I love that I get a piece of her to carry with me everywhere.
If you were a Smurf, what would your name be?
I loved the Smurfs growing up, but it did bug me that everyone's name said something interesting about them except for Smurfette. I guess it said she was a girl, but there had to be more to her than that, right? My Smurf name would be Dorky Smurf.
If you had to enter a competition for the "Most Uselessly Unique Talent," what would your talent be?
I have a uselessly unique talent for giving proper names to wildlife and stuffed animals. When I spot a creature in the wild, a name just pops into my mind—like Nimphadora, the chipmunk that lives under our stoop. Or the speckled hawk that frequents my bunny infested yard, whose name is Reginald, but we call him Reggie. Also, my kids come to me to name their stuffies. If they don't, all their stuffed animals end up with unoriginal names like Penguiny, Horsy, and Doggy (whose actual names are Mitchell, Pierre, and Flossie, respectively). Oh, and I name small kitchen appliances, too. I'm in love with Simon, my Keurig coffee maker.
If you had to be a teacher of something, what would you teach?
I used to be an English teacher. I loved teaching writing the best. If I had to teach today, I'd prefer to be a yoga teacher though.
If you were to perform in the circus, what would you do?
Stay as far away from the clowns as possible.
You discover that the person you're head-over-heels interested in loves a good homemade & handmade dessert. What will you concoct when you have this person over?
Rice Krispie Treats. They're the only dessert my husband eats. He doesn't like chocolate, which is weird, but I love him anyway.
What's your favorite color and how does that color make you feel?
Teal is my favorite color. It makes me feel a tiny bit sad, but mostly hopeful. It's the color of ovarian cancer awareness, and I lost a very special person to ovarian cancer.
***Meet Shannon Lee Alexander***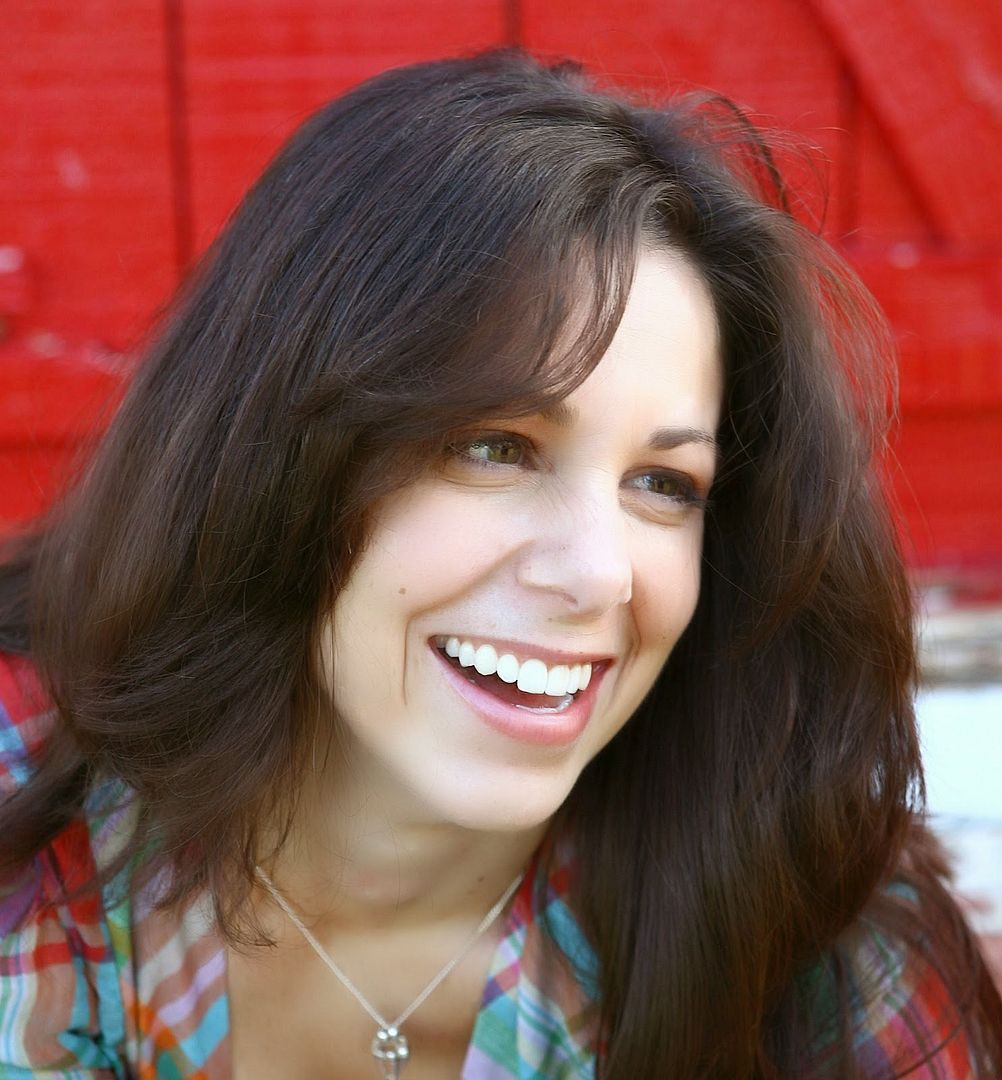 Shannon Lee Alexander is a wife, mother (of two kids and one yellow terrier named Harriet Potter). She is passionate about coffee, books, and cancer research. Math makes her break out in a sweat. Love and Other Unknown Variables is her debut novel. She currently lives in Indianapolis with her family.
Find Shannon Here:
Website | Facebook | Twitter | Goodreads
***GIVEAWAY***
Grand Prize (2): Signed book, bookmark, tissue holder, temporary tattoo, mathematical charm, science/math book page rose pin (made by Shannon), infinity charm bracelet (made by Shannon).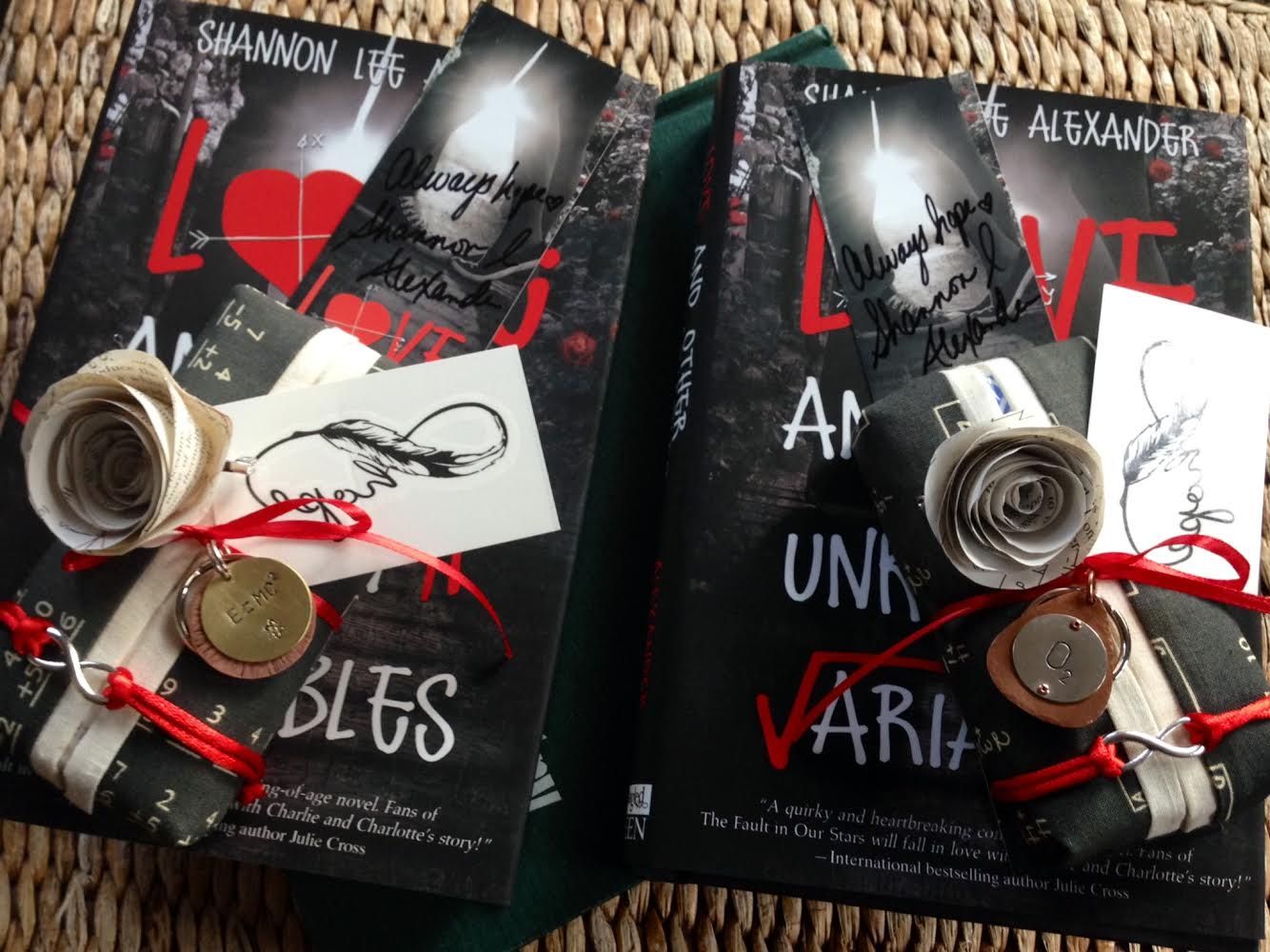 One 2nd place prize: Signed bookmark, tissues, temporary tattoo, mathematical charm, science/math book page rose pin (made by Shannon), infinity charm bracelet (made by Shannon).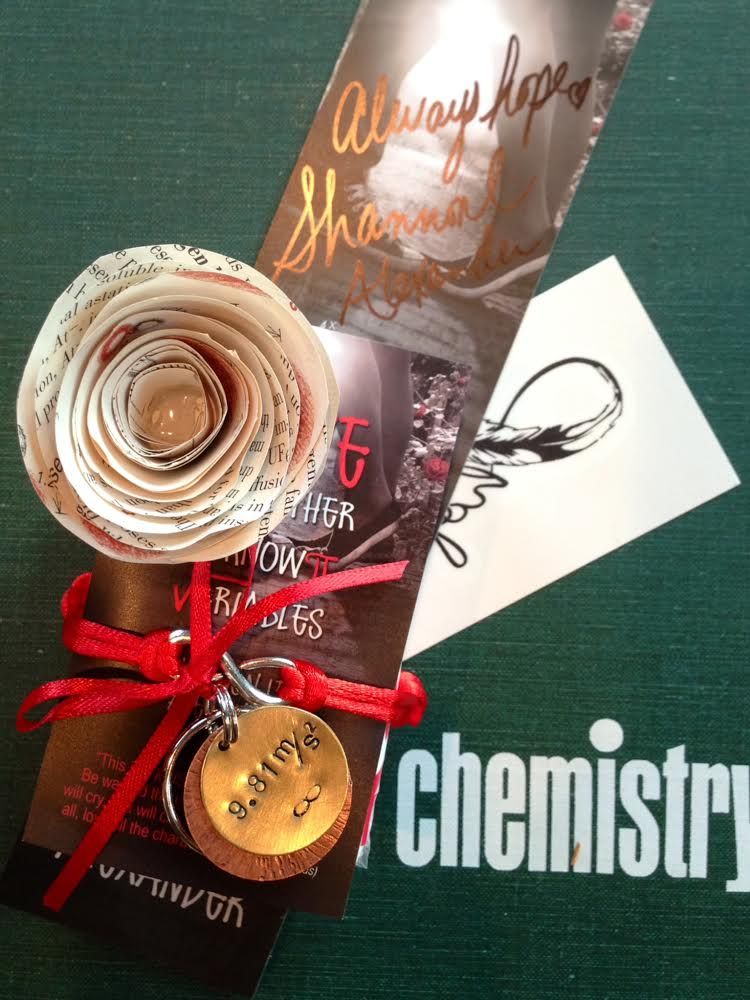 3 Runners-up prizes: Signed bookmark, temporary tattoo, science/math book page rose ring (made by Shannon).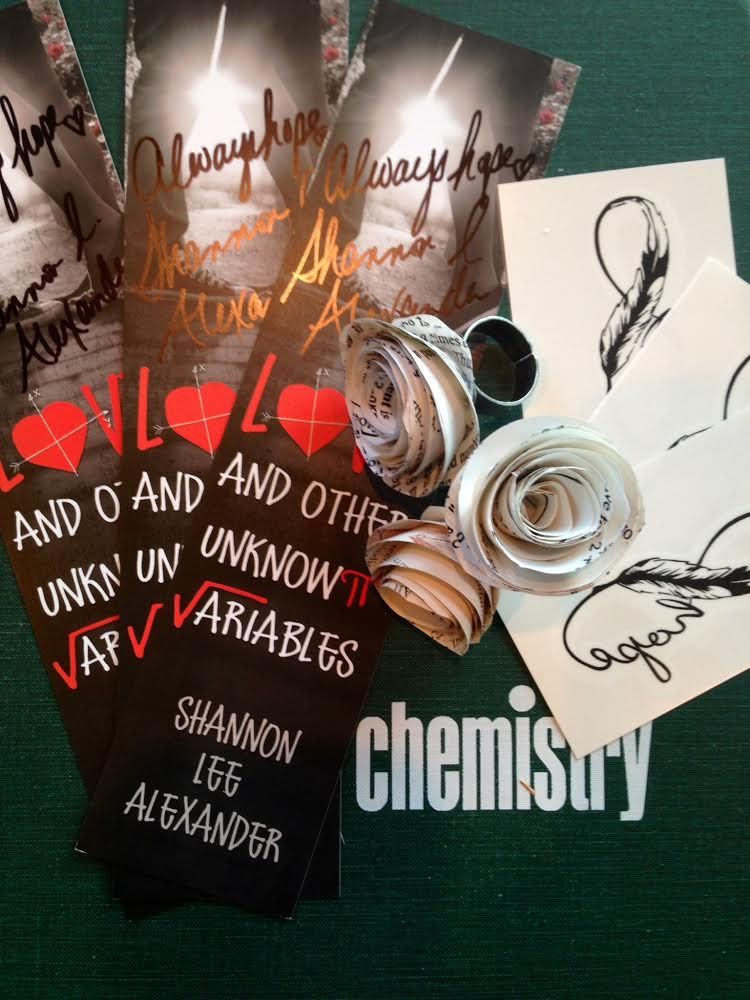 a Rafflecopter giveaway
Good luck and be sure to check out the other stops from the Love and Other Unknown Variables tour!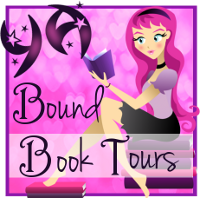 Related Posts