Welcome to Swoony Boys Podcast! This is our stop on the The Boys of Fire and Ash Tour hosted by Me, My Shelf and I. We have an awesome character interview and giveaway to share with you today and we can't wait to share more about this book! Ready to get started? Here we go:
*****
The Boys of Fire and Ash
by
Meaghan McIsaac
Published by
Delacorte Books for Young Readers
,
Random House
on May 12th, 2015
Genres:
Fantasy
Pages:
336
Goodreads
Buy the Book
Abandoned at birth, the Brothers of the Ikkuma Pit know no mothers. They fend for themselves, each training their Little Brother to survive until they turn sixteen, when it's their Leaving Day. No boy knows what's beyond the forest. But when Urgle's Little Brother, Cubby, is carried off by troll-like predators, Urgle and two of his Brothers embark on a quest to rescue him from a place from which no one has ever returned.

Character Interview
What is your idea of perfect happiness and what is your greatest fear?
Perfect happiness? If you'd asked before, I would have said beingbetter at hunting than Av. Better at fighting than Fiver. Whatever would make my Brothers stop calling me Useless.

Now? I just want to play Screamers with my Little Brother.
If Cubby described you in three words, what do you think those three words would be?
I dunno, I don't think he'd chose great ones. Grumpy, probably. I'm always grumpy with him. Useless, that 'd be another one. I wasn't great at teaching him the things he needed to learn from me.

No, I'm wrong. He wouldn't use those words for me. He's probably the only person in the world that wouldn't use those words for me.

I think, if Cubby described me in three words, he'd just say, "My Big Brother."
What is the trait you dislike most in yourself? Is it the thing you find yourself greatly disliking when you see it in others as well?
*frowns* You don't really need me to tell you that, do you? I mean, it's pretty obvious that I don't like being Useless. I don't like that I'm not good at anything, I don't like that it makes me mad that I'm not good at anything, I don't like that everyone knows it.

Do I dislike that trait in others? There's no one as useless as me, so I can't say I've ever come across it.

I don't know, you guys should talk to Av. I'm not good at this.
On your journey to find Cubby you were joined by a very interesting crew, some you knew before and some you met along the way. Which of them was the biggest surprise to you? Why?
Tanuck — she was this Belphoeban woman we met. She was just so unlike what I expected the Mothers to be. She was nice.
You spent most of your life in the Pit, but your journey took you outside. Where do you consider your home now?
I don't have a home now.
What is your happiest memory?
The day I became Cubby's Big Brother.
***Early Praise***
"McIsaac's debut fantasy novel is fast-paced and heartstopping. . . . This self-contained story is an entertaining read that will be enjoyed by many."—School Library Journal
"The novel is urgently gritty, with rich worldbuilding and plenty of action."– Publishers Weekly
"The compelling mythology and dystopian setting will appeal to genre readers. Fans of James Dashner, Margaret Peterson Haddix, and Patrick Ness need look no further."—Kirkus
"Fans of Rick Riordan and Anthony Horowitz will want to read this action-filled debut novel that offers a new world to enjoy and a new underdog to root for."—Booklist
The 411:
The Boys of Fire and Ash is a fast-paced, action packed novel from author, Meaghan McIsaac. It will have you rooting for her characters, crying with her characters, and crossing your fingers for more at the end. We think this is the type of book that you could place in the hands of any young male reader and they will instantly fall in love, but it's appeal reaches other readers as well. If you are looking for a well written, hard to put down dystopian- this one should definitely be on your list.

Verdict:
Rating Report
Cover
Characters
Plot
Writing
Swoon
Overall:
4
***About Meaghan McIsaac***
I write books for middle grade and young adult. I read them too. I used to draw a bit. When I was nine, I drew comics about a bird family who had a fuzzy orange caterpillar for a dog. They never ate him. After that, I gave a lot of embarrassing performances in my high school's musicals. I believe I stomped my foot when I messed up a line once. So I gave up on acting and decided to stick to telling stories. I packed up and left for the UK where I did my Master's in children's writing at the University of Winchester. Now I'm back in Toronto, reading and writing. I have one noisy beagle and one lab who doesn't stop eating. My first favourite book was Into the Land of Unicorns by Bruce Coville. I have since added a lot more favourites to my collection. They take up most of the living room.
Find Meaghan Here:
Website | Twitter | Goodreads
***GIVEAWAY***
Must be 13+ To Enter | Open Internationally
5 Winners will receive copies of The Boys of Fire and Ash.
a Rafflecopter giveaway
Good luck and make sure you check out the other stops on the The Boy of Fire and Ash Tour!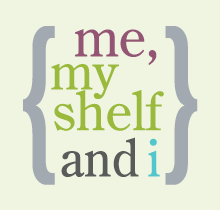 Related Posts