You know we ❤ Lisa Brown Roberts, so we were super excited to join the tour for her latest book, The Replacement Crush. We took one look at the cover and knew it was the book for us *hearteyes* We had Lisa Brown Roberts stop by to let us know her Top 10 Reasons to Love Adorkable Nerds!
***Lisa Brown Robert's Top 10 Reasons to Love Adorkable Nerds***
They're smart. Really smart.

They like to laugh, often at themselves.

They remember birthdays.

They are surprisingly good kissers.

They're willing to watch chick flicks.

They're not bullies.

They can quote every movie they've ever seen.

They'll take you to the dance and

They know how to have fun on the dance floor.

They like to READ.
***About Lisa Brown Roberts***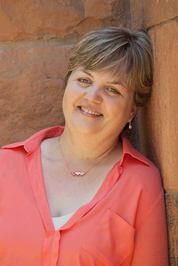 Lisa Brown Roberts still hasn't recovered from the teenage trauma of nearly tweezing off both eyebrows and having to pencil them in for an entire school year. This and other angst-filled memories inspire her to write YA books about navigating life's painful and funny dramas, and falling in love along the way.
Her almost forever home is Colorado, though she occasionally pines for the days when she lived within walking distance of the Pacific Ocean. Her house is full of books, boys, several four-legged prima donnas, and lots of laughter.
Find Lisa Here: Website | Facebook | Twitter | Goodreads
***About The Replacement Crush***
The Replacement Crush
by
Lisa Brown Roberts
Also by this author:
Playing the Player
,
Resisting the Bad boy
Published by
Entangled Teen
on September 6, 2016
Genres:
Contemporary
,
Romance
Pages:
400
Goodreads
Buy the Book
True love can't be strategized.

After book blogger Vivian Galdi's longtime crush pretends their secret summer kissing sessions never happened, Vivian creates a list of safe crushes, determined to protect her heart.

But nerd-hot Dallas, the sweet new guy in town, sends the mission and Vivian's zing meter into chaos. While designing software for the bookstore where Vivian works, Dallas wages a counter-mission.

Operation Replacement Crush is in full effect. And Dallas is determined to take her heart off the shelf.
***Our Thoughts***
Okay right off the bat, we have to address that this boy's name is Dallas. How can you not picture this guy whenever you see that?
We mean, obviously we're obsessed with love him here on Swoony Boys Podcast. And we don't even know what the description of this boy is because all we could see was Matt. #movingon
The 411:
After, Jake, the guy she's been kissing all summer doesn't acknowledge her in the light of day, Vivian makes a resolution to make her next crush safe. She doesn't plan on new guy Dallas crashing into her life with a plan of his own.

What We Loved:
Oh Dallas, he's so nerdy and sweet. We really loved him. We liked Viv, well the idea of her. She was funny and a book blogger *grin* She does some stuff that we didn't like and that we thought was immature, but maybe my idea of what's appropriate is skewed because one of us reads primarily New Adult books now.

Um...Not So Much:
Despite the fact that we thought Viv and Dallas were super cute together, we definitely could have done with more making out.

Bottom Line:
Fast-paced and fluffy with an ending that will give you all the feels, The Replacement Crush is a great choice for all contemporary YA fans.

Verdict:
Rating Report
Cover
Characters
Plot
Writing
Swoon
Overall:
4
***GIVEAWAY***
One (1) winner will receive:
A signed copy of The Replacement Crush
Nerd glasses necklace
Button
Signed poster
Bookmark
Spock Funko Pop!
a Rafflecopter giveaway
Good luck and don't forget to check out the other stops on the blog tour for The Replacement Crush by Lisa Brown Roberts!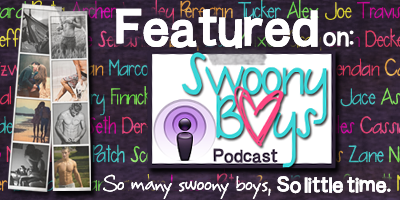 Related Posts