Welcome to Swoony Boys Podcast! Today is our stop for Alexandra Adornetto's, Ghost House tour. We are so excited for you to get to know her better! Make sure you enter the amazing giveaway at the end of the post. You don't want to miss it!
Ghost House
by
Alexandra Adornetto
Series:
The Ghost House Saga #1
Published by
Harlequin
,
Harlequin Teen
on August 26th, 2014
Genres:
Paranormal
Pages:
320
Goodreads
Buy the Book
From the New York Times bestselling author of Halo comes the start of a beautiful and powerful new series.

After the loss of her mother, Chloe Kennedy starts seeing the ghosts that haunted her as a young girl again. Spending time at her grandmother's country estate in the south of England is her chance to get away from her grief and the spirits that haunt her. Until she meets a mysterious stranger…

Alexander Reade is 157 years dead, with secrets darker than the lake surrounding Grange Hall and a lifelike presence that draws Chloe more strongly than any ghost before. But the bond between them awakens the vengeful spirit of Alexander's past love, Isobel. And she will stop at nothing to destroy anyone who threatens to take him from her.

To stop Isobel, Chloe must push her developing abilities to their most dangerous limits, even if it means losing Alex forever… and giving the hungry dead a chance to claim her for their own.
***Author Guest Post***
The Making Of Alex- How Do You Make A Ghost Swoony?
I think 19th century gentlemen automatically gain points on the Swoon Meter for dashing around on horseback and bowing whenever they meet a lady! It is, however, slightly more difficult when said gentleman happens to be a ghost, as there's always an element of fear associated with the dead. The thing about Alex is that he is beautiful but also tragic. He died well before his time in his early twenties along with Isobel and their infant son. He is now condemned to live between worlds, so his soul is never at peace. In my mind, he's sort of a mixture of Heathcliff meets Mr. Darcy.
Part of his appeal in the book is that in some moments Alex seems so real and tangible but at other times, you get the feeling he could disappear and never come back. Imagine if the love of your life was trapped in another world, that you couldn't access or understand. Every time he leaves, how can Chloe be sure he's coming back?
I wanted readers to feel like the relationship between Chloe and Alex can transcend time and cultural barriers. Their connection is inexplicable. Alex is not supposed to be just some hot guy who happens to be dead. He is magnetic and Chloe feels a physical, mental and emotional pull toward him that is so strong it can't be ignored. The fact that he is intangible most of the time makes him even more seductive. And obviously, Isobel can't seem to let him go so he must have been a good catch! He's also a painter and a poet. That's always swoon-worthy! It also helps that Alex is not in any way vindictive like the other ghosts of the story. He's lost and trying to find his way, so his vulnerability draws you in.
I have attached a screen shot of Alex from the Ghost House trailer!
***Meet Alexandra***
Alexandra Adornetto started writing at a very young age, with her first novel being released when she was only thirteen. A native of Australia, Alexandra moved to the US to study at the University of Mississippi. She is currently living in Hollywood and working on a number of film projects, both as a writer and an actress.
GHOST HOUSE is Alexandra's seventh published novel and the first book in what will become her third trilogy. The first two novels of her beloved Halo series both debuted on the New York Times bestseller list and her books are sold in more than 25 countries worldwide.
Find Alexandra Here:
Facebook | Twitter
***GIVEAWAY***
Each tour stop is offering up a copy of GHOST HOUSE, and one lucky grand prize winner will receive a $100 gift card from either Amazon, B&N or iTunes. Please enter via the Rafflecopter form. Giveaway is open to US/Canada.
a Rafflecopter giveaway
Tour Hosted By: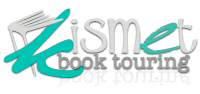 Related Posts