Welcome to Swoony Boys Podcast! This is our stop on the RUN Tour hosted by The Irish Banana . It's not a secret that we LOVE all things Kody Keplinger so we are thrilled to be a part of this tour today! We have an awesome character interview and giveaway to share with you and we can't wait for you to get to know more about this book, its characters and author! Are you ready to go? Let's do this…
*****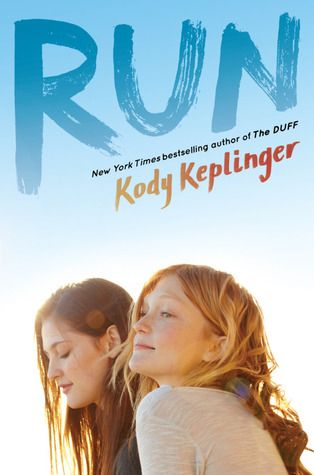 RUN
by
Kody Keplinger
Also by this author:
Lying Out Loud
Published by
Scholastic
,
Scholastic Press
on June 28th, 2016
Genres:
Contemporary
Pages:
288
Goodreads
Buy the Book
Bo Dickinson is a girl with a wild reputation, a deadbeat dad, and a mama who's not exactly sober most of the time. Everyone in town knows the Dickinsons are a bad lot, but Bo doesn't care what anyone thinks.

Agnes Atwood has never gone on a date, never even stayed out past ten, and never broken any of her parents' overbearing rules. Rules that are meant to protect their legally blind daughter -- protect her from what, Agnes isn't quite sure.

Despite everything, Bo and Agnes become best friends. And it's the sort of friendship that runs truer and deeper than anything else.

So when Bo shows up in the middle of the night, with police sirens wailing in the distance, desperate to get out of town, Agnes doesn't hesitate to take off with her. But running away and not getting caught will require stealing a car, tracking down Bo's dad, staying ahead of the authorities, and -- worst of all -- confronting some ugly secrets.
***Character Interview***
Today we're sitting down with Bo Dickinson and Agnes Atwood from RUN. Hi, ladies! Welcome to Swoony Boys Podcast! We can't wait for our readers to get to know you both a little better. Ready to get started? Here we go…
The two of you are so different and yet you have an amazing friendship. What do you think it is that makes your friendship so strong?

AGNES: Um…For me, I think it's that we are so different. None of my other friends ever treated the way Bo does. Becoming her friend was like seeing the world in a completely new way. Suddenly my life was way more exciting.

BO: I didn't have too many friends before Agnes. Just my cousin. I ain't got a great reputation in our town. But when I'm with Agnes, I feel like I can just be me. I think that's what works for us. We see each other for who we are, not for who other people want us to be.
We couldn't help but compare the two of you with Thelma and Louise, but we're pretty sure you might be too young to get that comparison. So we want to know which famous BFF duo you think is most like the two of you?
AGNES: I know Thelma & Louise! And I think that's about right…only without the same ending…hopefully? But yeah. I love that movie. I love how much those women cared about each other, even when standing up for each other was dangerous. I think that's like us.

BO: I ain't watched a movie in years so…I'll just agree with Agnes.
If you had to describe each other using just three words, what would those words be?
BO: Strong. Loyal. Kind.

AGNES: Smart. Complicated. Tough.
What do you guys think is the toughest part about being a teenager in today's world? Do you have thoughts on how it could be fixed or overcome?
AGNES: I think maybe it depends on the teenager. That's something I've learned through being friends with Bo. We've both faced very different things. Like, if you asked me, I'd say it's the cost of college and the student loan system that keeps some kids from going to college and others in debt forever.

BO: Yeah. I ain't sure about the biggest problem for teenagers. I just know for me, it's judgmental jerks who make your life hell.

AGNES: As far as how to fix it…I don't really know. Being a teenager is tough, I guess.
You both went through A LOT throughout the course of this story, what piece of advice would you give to others around your age who might be struggling in some way, or dealing with something in their own life?
BO: Talk. Tell someone what you're going through. Find someone you can trust. Ain't no reason to go through it alone.

AGNES: Yes. That. You never know who might be able to help you.
♥♥♥
***Meet Kody Keplinger***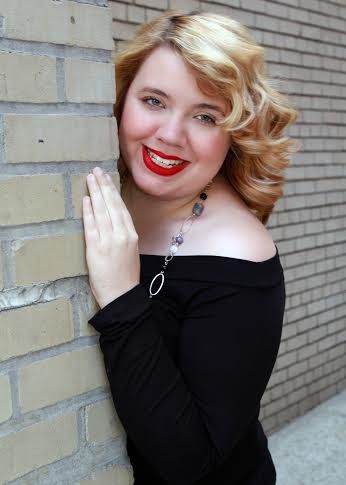 Kody Keplinger was born and raised in small town western Kentucky, where she began her writing career after penning the New York Times and USA Today bestseller, The DUFF, at age seventeen.The DUFF, now a major motion picture, was chosen as an YALSA Top Ten Quick Pick for Reluctant Young Readers and a Romantic Times Top Pick. Kody has since written other books for both young adult and middle grade readers. When she isn't writing, Kody is posting about fashion and body positivity on her Instagram, chatting about her favorite TV shows on Twitter, or making videos for her YouTube account. Kody is also the co-founder of Disability in KidLit and a teacher at the Gotham Writers Workshops in NYC.
Find Kody Here:
Website | Twitter | Facebook | Instagram | Goodreads
***GIVEAWAY***
3 Lucky Winners Will Receive A Copy Of RUN
Open to US residents only
a Rafflecopter giveaway
Good luck and happy swooning!
Check out the other stops on the tour by below:
Save
Save
Save
Save
Save
Related Posts