We can hardly believe that Martina Boone stopped by to chat with us today about Compulsion, which was one of our most coveted titles at BEA! We have an awesome interview with her, but first, we'll tell you about the book: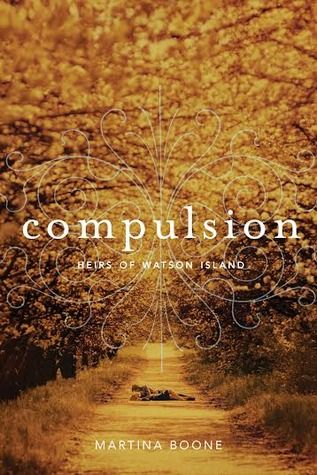 Compulsion
by
Martina Boone
Series:
The Heirs of Watson Island #1
Published by
Simon Pulse
on October 28, 2014
Pages:
448
Goodreads
Buy the Book
Beautiful Creatures meets The Body Finder in this spellbinding new trilogy.

Three plantations. Two wishes. One ancient curse.

All her life, Barrie Watson had been a virtual prisoner in the house where she lived with her shut-in mother. When her mother dies, Barrie promises to put some mileage on her stiletto heels. But she finds a new kind of prison at her aunt's South Carolina plantation instead--a prison guarded by an ancient spirit who long ago cursed one of the three founding families of Watson Island and gave the others magical gifts that became compulsions.

Stuck with the ghosts of a generations-old feud and hunted by forces she cannot see, Barrie must find a way to break free of the family legacy. With the help of sun-kissed Eight Beaufort, who knows what Barrie wants before she knows herself, the last Watson heir starts to unravel her family's twisted secrets. What she finds is dangerous: a love she never expected, a river that turns to fire at midnight, a gorgeous cousin who isn't what she seems, and very real enemies who want both Eight and Barrie dead.
***INTERVIEW***
Thanks for stopping by to talk about Compulsion with us today, Martina! What sparked the idea for Compulsion?
A short story I wrote for an anthology stuck with me, and I couldn't stop thinking about the plantation setting and the characters. One night, after doing more research into the history of the Charleston area, I dreamed about a ball of fire drifting through the woods and setting a river aflame in a magical ceremony that had been repeated for hundreds, maybe even thousands of years. That became the anchoring visual for the book. The rest all came from asking what if and that much more important question: why.
What was your favorite part of Compulsion to write?
I adore Watson's Landing and Watson Island, and all the quirky characters. A Southern Gothic is very different from most other kinds of books—the characters are often strange and a little crazy—so it's a blast to work with them while at the same time getting to play with and exaggerate the sense of empowerment, entitlement, obligation, and entrapment that comes with centuries of privilege. Imagine having a family in which every boy born has the same name for generation after generation—so many that all the nicknames have long been exhausted and they resort to numbers. It all results in a lot of drama and tension. The tension between Barrie and Eight (Charles Beaufort VIII) was my absolute favorite.
We can't wait to read it! The location of the book is so important to your story and characters. What kind of research did you have to do to make sure everything stayed authentic?
A lot of this is historically based—and then I twisted it and bent it so much it's barely recognizable. But I took two separate trips to Charleston as well, and I worked with the head archeologist excavating Charles Town Landing, the site of the original settlement on building the plantations.
How interesting! How would you introduce Barrie to readers?
Sheltered, feisty, stubborn, compassionate, and courageous.

Imagine growing up with a mother who never went outside and was scared and jealous every time that you were able to leave. The main loving influence in Barrie's life was her godfather Mark, the ex-drag queen who stepped in to take care of her when she was a baby, and he loved her so much that he stayed to take care of her ever since. But at the beginning of the book, both of those people are yanked away, and Barrie discovers she has a family she never knew about on the other side of the country. She's been so sheltered she doesn't know how to read people, and she longs for connection so badly that she's prone to making a lot of mistakes about whom to trust. Especially with regard to using the family gift for finding lost things, trusting the wrong people can be deadly.
If you could introduce one of your characters to another character from any other book, who would it be and why?
This is a great question, but it's hard to answer because the characters at the beginning of my favorite books are very different from the characters at the end of the books. I think I'd like her to meet Katniss, because Katniss is so sure of herself at the beginning got THE HUNGER GAMES and Barrie takes a while to get there.
We can't wait to meet her! How would you describe yourself in three words?
Reader. Writer. Traveler on a bumpy road.
That's more than three words 😉 But you're pretty, so we'll let you get by with it! Do you have any interesting writing quirks or rituals?
My writing ritual is pretty basic. I think most writers would recognize it: Sit in chair. Open laptop. Write. Erase what I've written. Rewrite. Rinse. Repeat ad nausuem until I think I have something, Write. Write the next page. Go back to the previous page. Decide what I wrote isn't good enough. Start all over again. Drink some tea. Eat some chocolate. Start all over again. Wonder where all my hair went.
What's the best piece of advice you ever received from another author?
Maggie Stiefvater wrote a post once about thinking about the core of her story—the one thing that she would never sacrifice to sell it or for any other reason. Identifying that core early on is fabulously important.
Which character makes you swoon the most (yours or someone else's)?
Besides Mr. Darcy? LOL. Since I just finished reading Claudia Gray's A THOUSAND PIECES OF YOU, I'm going to go with Paul as the Russian soldier. You'll have to wait and see what I mean when the book comes out! I do have to say that I love Eight though. He's been raised to be a Southern gentleman, but he so wants to get out of that role to go play baseball. And living with the Beaufort gift of knowing what people want makes him both the perfect boyfriend and the worst possible one. Especially since Barrie rarely knows what she wants. There are scenes in COMPULSION that make me grin every time I read them, and there are even more of those scenes in book two.
So Jealous! We can't wait to read A Thousand Pieces of You! Do you have any current or future projects you can tell us about?
I just turned in the sequel to COMPULSION a couple of weeks ago, and just got the cover and approval for the title on Friday. I can't share the cover yet, but the title is going to be PERSUASION. I love it, and there are two new characters in the book that are some of my favorite characters ever. Obadiah, the magician, made that book for me, but of course I still love the tension between Eight and Barrie as things get even more complicated for them and between them.
Sounds amazing. One last question: Is there ever anything that you always wish someone would ask you, but they never do?
I always love when people ask about what authors or characters in other people's books I love ;), but I've always wanted to turn the tables. So can I ask YOUR readers what characters or authors make them swoon and why?
Nice that you're asking our readers! We know they ♥ Swoony Boys (like us)! Thanks again for stopping by today, Martina.
***About Martina Boone***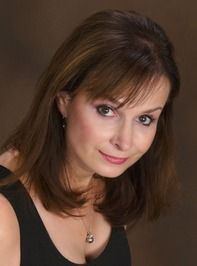 Martina Boone is the founder of AdventuresInYAPublishing.com, a two-time Writer's Digest 101 Best Websites for Writers site. She is also a founding member of YASeriesInsiders.com and the First Five Pages Workshop. When she isn't writing, she loves to ski, ride dressage horses, travel, and read beautiful, slightly-twisted fiction. She eats Nutella on pretty much anything, adores marzipan, has guilty cravings for stale sugar-free licorice, drinks chocolate-flavored tea with milk, and watches Doctor Who, Chicago Fire, Nashville, Suits, Top Gear, So You Think You Can Dance, Hart of Dixie, Vampire Diaries, Walking Dead, Game of Thrones, Grey's Anatomy, and Downton Abbey. She's on the fence about The Blacklist, and she's so, so done with Scandal.
Find Martina Here: Website | Facebook | Twitter | Goodreads
***GIVEAWAY***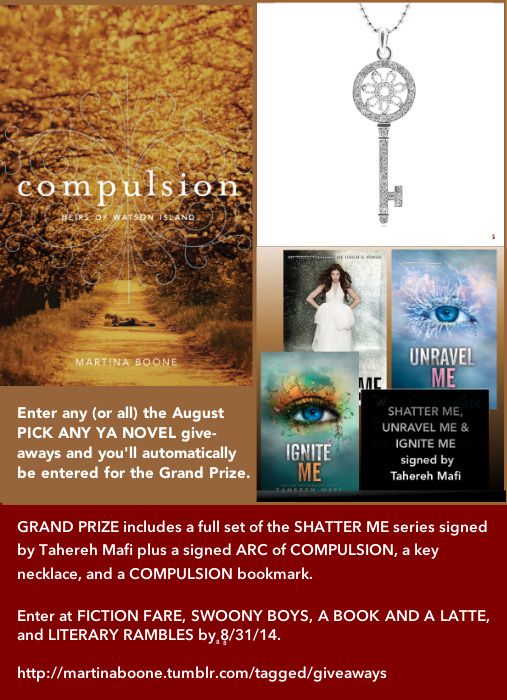 a Rafflecopter giveaway
Good luck!
Related Posts