Welcome to Swoony Boys Podcast! Today is our stop on the tour for Truest hosted by Me, My Shelf and I. We're excited to tell you more about this book and its author, Jackie Lea Sommers, today!. While you're here, don't forget to enter the giveaway at the bottom of the post! You don't want to miss it! Here we go:
*****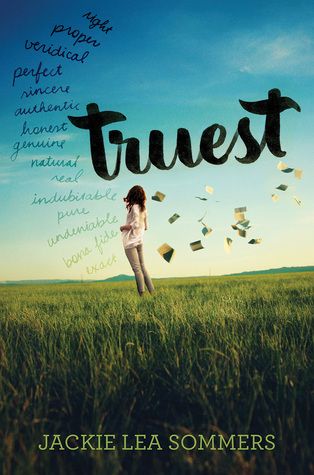 Truest by Jackie Lea Sommers
Published by HarperCollins, Katherine Tegen Books on September 1st, 2015
Genres: Contemporary, Contemporary Romance
Pages: 384
Goodreads Buy the Book

Silas Hart has seriously shaken up Westlin Beck's small-town life. Brand new to town, Silas is different than the guys in Green Lake. He's curious, poetic, philosophical, maddening-- and really, really cute. But Silas has a sister-- and she has a secret. And West has a boyfriend. And life in Green Lake is about to change forever.

Truest is a stunning, addictive debut. Romantic, fun, tender, and satisfying, it asks as many questions as it answers.
***Praise For Truest***
"Truest is one of those books that will destroy you in the best way possible. Truest is more than a book: it's a window, a conversation." — Ashley Brooks, Brooks Editorial
"If love and pain are two sides of the same coin, Truest is the mint." — Sam, Goodreads
***Favorite Quotes***
"What?" He deadpanned. "What are you staring at?"

"Your windbreaker is just so…"

"Fetching?" he interjected. "Voguish? Swanky?"

"Hot," I said, playing along. "The nineties neon just exudes sex appeal."
—-
"That," he whispered, "is how you should be kissed."
***About Jackie Lea Sommers***
Jackie Lea Sommers is a young adult author who lives in Minnesota, where the people are nice and the Os are long. She is the 2013 winner of the Katherine Paterson Prize for Young Adult and Children's Writing. Her first novel Truest will be published by HarperCollins in September 2015.
Jackie grew up on a hobby farm but has made the Twin Cities her home for nearly 15 years after moving there to study creative writing at the University of Northwestern. She hates OCD, horcruxes, and Minnesota winters. She loves Jesus, Augustus Waters, and Minnesota springs.
Find Jackie Here:
Website | Twitter | Facebook | Pinterest | Goodreads
***GIVEAWAY***
Must be 13+ To Enter | Open US Only.
a Rafflecopter giveaway
Good luck to all of you!
Click the image below to check out the full tour schedule!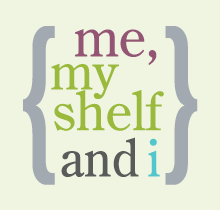 Related Posts