Even in Paradise
by
Chelsey Philpot
Published by
HarperCollins
on October 14, 2014
Genres:
Contemporary
Pages:
368
Goodreads
Buy the Book
When Julia Buchanan enrolls at St. Anne's at the beginning of junior year, Charlotte Ryder already knows all about the former senator's daughter. Most people do... or think they do.

Charlotte certainly never expects she'll be Julia's friend. But almost immediately, she is drawn into the larger than-life-new girl's world—a world of midnight rendezvous, dazzling parties, palatial vacation homes, and fizzy champagne cocktails. And then Charlotte meets, and begins falling for, Julia's handsome older brother, Sebastian.

But behind her self-assured smiles and toasts to the future, Charlotte soon realizes that Julia is still suffering from a tragedy. A tragedy that the Buchanan family has kept hidden … until now.
We met Even in Paradise author Chelsey Philpot at BEA last Spring. She was amazing–exuberantly happy and with an effervescent personality that just made us want to squeeze her and beg her to join our clique. Meeting her was the reason we put reading this book off. How could it live up to the hype we'd built up in our minds, with that gorgeous cover, Gatsby-esque summary, and an author we now adored?
The 411:
Charlotte Ryder is a junior on a scholarship at St. Anne's, a prestigious boarding school.  When she is befriended by enigmatic Julia Buchanan, her world flips upside down.  The two become fast friends, and Charlotte (otherwise known as "Charlie") becomes focused on Julia–to the point of shutting out practically everything else.
I knew what I was doing. I was becoming that girl, the one who drops all her old friends when a new, exciting one comes around.  I knew what I was doing and I couldn't help myself.
Julia's sister was killed in an accident three years ago, and Julia came St. Anne's to feel "closer" to her sister.  She enlists Charlie's help in finding out more about her.  Along the way, Charlie quickly becomes swept up in the seemingly charmed lives of the entire Buchanan family.  At first, Julia doesn't want to share her.
I wanted to keep you to myself a little while longer.  That's all.  Je te voulais pour moi.  You get that, right?"

I pretended to focus on mixing the right shade of blue.

"Right?"

I sighed.  "I get it."

"How do you say 'just you and me' in Latin?"

"Uh, the translation would be pretty bad, but there's a phrase, contra mundum."

"Contra mundum. What does it mean?"

"Roughly? 'Against the world.' Together against the world."

"Contra mundum?"

"Contra mundum."
Inevitably, Charlie falls in love with Julia's brother, Sebastian, as well as the entire family.  She finally feels like she belongs.
Until she doesn't anymore.
Though Julia and Charlie like to feel that they're contra mundum, it's all talk when the chips are down.  Time and again, they disappoint each other. Can Charlie's relationship with Julie–and the rest of the Buchanans–survive when one of Julia's pranks goes too far?

What We Loved:
We loved, loved, loved the way Chelsey Philpot writes.  The way she strings together words is magical.  The feelings and sensations she evokes are so real, at times we felt like we were swept up in their world.
Had I known the heights of the joy and the depth of the hurt to come, perhaps I would have been smart.  Perhaps I would have left the beach that day and taken the ferry for the safe world I had always known: a world of art made in a garage, car parts on the kitchen table, and Latin tests.  Perhaps I would have been rational and chosen to have no more to do with the Buchanans.

But I have no illusions.  Even knowing everything, I would have chosen the same.
We thought the story for this book was pretty good.  It had the right amount of mystery and authenticity, and you know we love books set in boarding schools.

Um...Not So Much:
Unfortunately, we didn't feel totally connected to these characters.  We had no reason to root for Charlie, or Charlie and Sebastian, other than the fact that we loved the universe they were in.  We didn't feel like either one of them made the effort to prove that they were more than just their circumstances.  And as for Julia?  We honestly didn't understand why Charlotte was so enamored by her.  She was deep, but she was also bratty and cold at times.  We understand why she was that way, but even in the end, she was the same person she started out being.
Something happens toward the end of the book that made no sense to us.  We don't really think it belonged there and only served to prolong the heartache.
We also did not like the ending.  There were too many loose ends that weren't tied up, in our humble opinion, and we didn't get what we wanted–even if it was half-hearted–in the end.
"I'll tell you what I asked for: a fresh start."
Did that happen? We would like to know!

The Boys:
We liked Sebastian.  With his curly brown hair, dark brown eyes, and slightly crooked teeth, we loved that he was so protective and was an amazing big brother.  He had perfect manners and drove around in an Aston Martin held together with glue, duct tape, and hope.  We like that he likes her:
"The way I drove took twice as long as the one I should have taken."
And we like this:
I don't know if I kissed him first or he kissed me. I just know that suddenly his mouth was on mine and his body was pressing against my own.  His hand at the nape of my neck. My hands on his arms. Drifting down his sides. Clutching where his pants met his hips.

The Girls:
Charlotte (Charlie). Charlotte is an artist who collects things and is a great friend to have. She isn't secure in herself, and we wish she were.
Him believing I was fearless let me pretend I was.
Julia. Julia was mysterious and fairy-like. She was haunted by her past, yet unable to step fully into the light. She loved pulling pranks and constantly carried around a stuffed moose named Aloysius.
Before that night, I didn't grasp that the shadows that sometimes crossed her face weren't momentary clouds passing in front of the sun. Her deep silences were more than daydreams. And her habit of standing with her arms wrapped around her ribs was a way of holding herself together.

I didn't get there must be balance.

She couldn't hold so much life, light and joy without also containing their opposites.
Rosalie. Charlotte's friend was a surprising plus for us. We liked her and appreciated the way she didn't tiptoe around what was going on.
"Getting your heart broken isn't the worst thing in the world. But not taking that risk? That's just pathetic."

Bottom Line:
The brilliant world Chelsey Philpot created in Even in Paradise is filled with mystery and an underlying angst that is authentic and beautiful, but the characters fell short for us and the end left something to be desired. We've definitely got her on our radar now and will be reading everything she ever writes.

Verdict:
Rating Report
Cover
Characters
Plot
Writing
Swoon
Overall:
3.5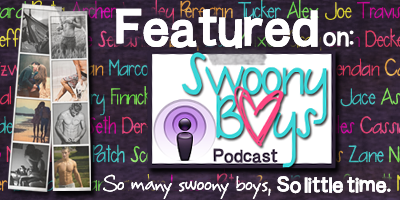 Related Posts