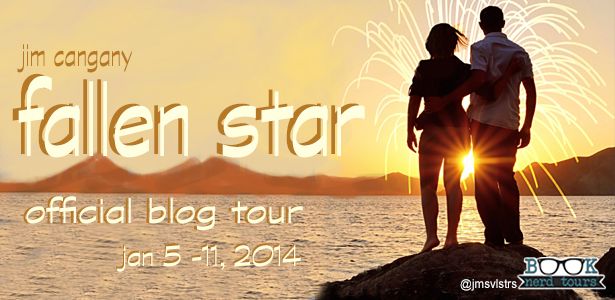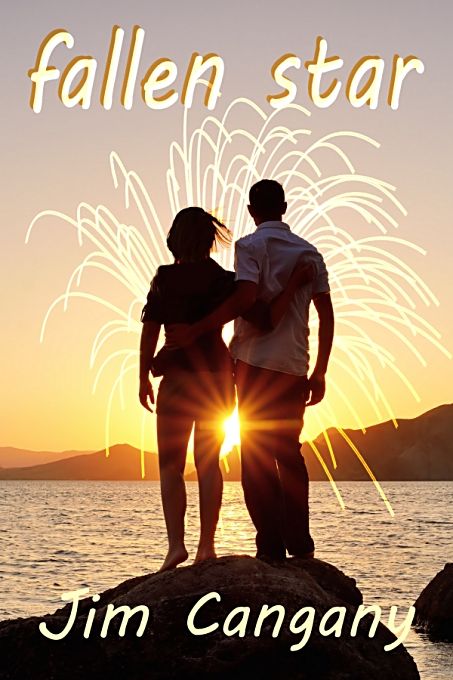 Fallen Star by Jim Cangany
Published by Uncial Press; on June 14, 2013
Pages: 228
When ordinary guy, E.J. McCarty, crosses paths with not-so-ordinary Annie Wilson, extraordinary things happen. For E.J., it's the start of a great adventure. For Annie, it's an escape from colossal failure. But thanks to fate–and Amtrak–they're thrust together on the cross-country ride of their lives.

E.J. and Annie like each other, so what's the problem? Rock star/actress Cassandra Lawrence is the problem. Despite their obvious attraction to each other, Cassandra's history in show biz and distrustful nature conspire to keep them apart.

Can E.J. break down the walls Cassandra has built around Annie? Can Annie learn to trust E.J. enough to let him even try? And what's with E.J.'s bizarre dreams about the North Star? From Chicago, through the heartland and all the way to the Malibu Pier, they struggle to accept that while faith, hope and love are important, trust is the key to the future.
*** Praise for Fallen Star ***
"Part Roman Holiday and part When Harry Met Sally, Jim Cangany's Fallen Star is one for the keeper shelf."
– Sandy James, Holt Medallion Winner for Rules of the Game
"A very sweet story about a very sweet man."
– Rhoda Baxter, Author of Having a Ball
***Excerpt***
"And here we are," Annie said as she dropped her purse in a window seat. Our seats were in business class, about two-thirds of the way down the train car on the right. She pointed above us to the baggage storage area. "Would you mind?"

"Not at all, least I can do." I lifted her luggage over my head and placed it in the storage compartment. I gave the train car a once over, taking it all in, and okay I admit it, stalling. For some reason, it seemed that sitting down next to Annie was going to create some kind of commitment or bond or I don't know what, between us. Or maybe I was just chicken. Here I was, a grown man and I was scared to sit down next to a pretty girl. How weak was that?

Fortunately, Annie came to my rescue.

"Here, come join me." She patted the empty seat cushion next to her.

I may be chicken, but I'm not stupid. When a pretty girl asks you to sit next to her, you do it. I sat down and dropped my backpack between my legs. Looking around, I continued to study our train car and the other passengers that were finding their seats. The car seemed like a cross between a charter bus that you might take on a big group trip and an airplane, with an aisle down the middle and two roomy seats on one side, a single seat on the other. The windows were large to provide for great views once we got out of the station.

"Not bad. This business class is nice. I've never taken a train before, so this is all new to me."

"Really." Sarcasm dripped off each letter of the word. "The way your head won't stop turning this way and that, it's a wonder you haven't gotten motion sick or something."

"And I take it you're an experienced train traveler?"

She nodded. "I've done train travel from time to time. It can be a nice alternative to flying or driving."

The train lurched forward and we began our trip to St. Louis. "Wow, good to know I'm in such experienced hands. So where are you headed?"

Annie looked out the window. "Home."

The way she said that single word, so wistfully, almost sorrowfully, told me I shouldn't intrude, but I couldn't help myself. She'd told me that she lived on the West Coast, but that was an awfully big area. "And where might that be?"

She started playing with a lock of hair by her ear. "Southern California, L.A. area."

"Nice. So what do you do there?"

"Oh, I run my own business. It's similar to a consulting thing."

She sounded tired, as if whatever she did, she didn't truly enjoy it. I was going to ask her more, but she leaned her seat back and closed her eyes.

"Please don't take offense, E.J., but I'm kind of tired. I think I'm going to try to catch a little nap. Do me a favor. If I'm still asleep, wake me before we get to Bloomington please. I'd like to… Oh, you'll do that for me, yes?"

"No problem." I reached down, unzipped by backpack, and pulled out a red sweatshirt emblazoned with the yellow and blue logo of Cycles Forever, the bike shop back in Indy where I'd gotten my start. "Here, use this for a pillow."

She stuck out her hand, took it without opening her eyes and placed her under her head. "Thanks." She turned toward the window. "You're a nice guy. Wish more people were like you."
***Buy it Now***
***About the Author***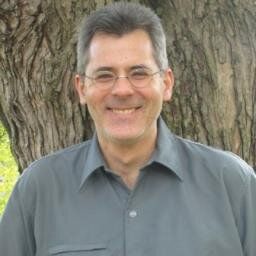 Born and raised in America's Heartland, Jim Cangany is proud to call himself a Hoosier. The Indianapolis native came of age when the Colts were still in Baltimore and U2 was still considered "alternative." It was during his years as an Indiana University student that he initially caught the writing bug. While nothing came of those efforts at the time, the seeds that were planted found a fertile spot in Jim's imagination to settle into and germinate. It took twenty-five years, marriage, two kids and a couple of careers before those seeds finally burst forth, forming the basis for his first novel, fallen star.
These days Jim pays the bills working in the legal field while keeping on the lookout for new story ideas. His sons Ryan and Aidan keep him busy debating the relative merits of Star Trek versus Star Wars versus Doctor Who. His wonderful wife of over twenty years, Nancy, amazes him every day with her wit, her kindheartedness, and her ability to survive in a household of less than tidy men. When he's not writing, Jim spends his time following professional cycling and rooting for the Hoosiers from his alma mater and the Bulldogs from Butler University.
Come along for the ride. Who knows where we'll end up. It's the adventure that makes the trip worth while!
Find Jim Here:
Website | Goodreads | Twitter
***GIVEAWAY***
Fallen Star t-shirt & a $50 Amazon Giftcard
a Rafflecopter giveaway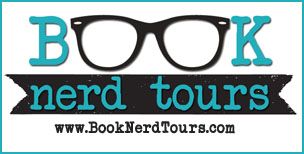 Related Posts