It's time for another installment of Waiting on Wednesday, where we give you the 411 on the books that we can't wait to read.If you read our review of Scorched, it comes as no surprise that we are desperate to get our hands on book #2. We really can't wait!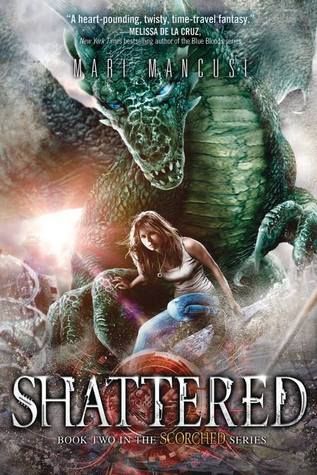 Shattered by Mari Mancusi
Anticipated Arrival Date: 9/2/2014
TRINITY
In only a few short months, her world has changed forever. She's on the run with Emmy, the last living dragon, and their bond is tested at every turn as their enemies grow ever closer…CONNOR
He's betrayed his mission to destroy the dragon, and now he must protect Trinity and Emmy with everything he has. But he isn't sure he's strong enough to save them both…CALEB
He knows each time he visits the Nether he's one step closer to losing himself completely. But the pull of this fantasy world is becoming harder to resist each day.SCARLET
By a twist of fate, this girl from the wrong side of the tracks has a chance to save the world—or at least the world's last dragon. And she's willing to risk everything to do so…
When a cell phone video of Emmy goes viral and the government starts closing in, Team Dragon is running out of places to hide.
Pre-Order Shattered Here

♥

Add Shattered to Your TBR.
#TeamDragon
So, tell us what's got you bouncing in anticipation this week. What are you waiting on?
Related Posts