So many books come out each week that it makes it hard to decide what to read. We want to make that a little bit easier on you by sharing our favorite releases from the week and telling you our top 3 reasons why we think you'll love them too!
This week our selection is The Cheerleaders by Kara Thomas. Are you ready to hear more about this book and its author? Here we go…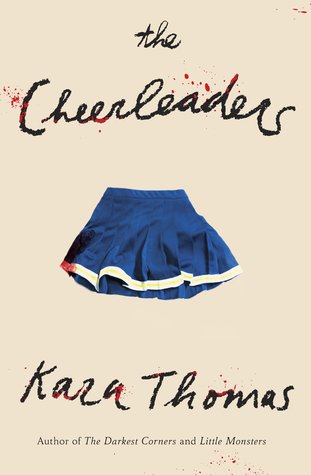 The Cheerleaders by Kara Thomas
Published by Delacorte Books for Young Readers on July 31st 2018
Genres: Mystery, Suspense, Thriller
Pages: 384
Goodreads Buy the Book

There are no more cheerleaders in the town of Sunnybrook.

First there was the car accident—two girls gone after hitting a tree on a rainy night. Not long after, the murders happened. Those two girls were killed by the man next door. The police shot him, so no one will ever know why he did it. Monica's sister was the last cheerleader to die. After her suicide, Sunnybrook High disbanded the cheer squad. No one wanted to be reminded of the girls they lost.

That was five years ago. Now the faculty and students at Sunnybrook High want to remember the lost cheerleaders. But for Monica, it's not that easy. She just wants to forget. Only, Monica's world is starting to unravel. There are the letters in her stepdad's desk, an unearthed, years-old cell phone, a strange new friend at school. . . . Whatever happened five years ago isn't over. Some people in town know more than they're saying. And somehow Monica is at the center of it all.

There are no more cheerleaders in Sunnybrook, but that doesn't mean anyone else is safe.
3 Reasons You Should Read…
The Cheerleaders by Kara Thomas
Twist. Turns. Suspense. That's just part of what you'll find on these pages. Kara Thomas has a way with YA thrillers and we're hoping she keeps them coming.
Sometimes we love everything about a main character and sometimes we love that we don't always like the main character. Monica might not always be likeable, but that's part of what makes her real. Her relationships with her friends and family were so relatable and kept us wanting more.
The Cheerleaders should be your next read if you're looking for something gritty and raw that will read quickly. Go get yourself a copy now!
Related Posts