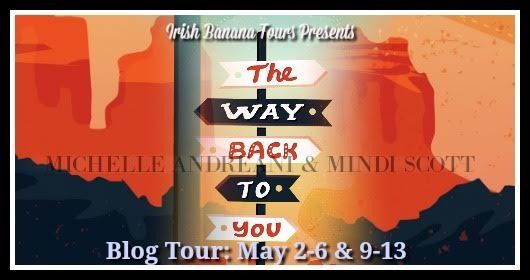 Welcome to Swoony Boys Podcast! This is our stop on the The Way Back to You Tour hosted by Irish Banana Tours! We are so excited for you to get to know more about this book and its author, Michelle Andreani and Mindi Scott!
We've got an awesome interview with Michelle & Mindi for you, plus a fun giveaway at the bottom of the post! You don't want to miss any of it! Ready? Here we go…
The Way Back to You
by
Michelle Andreani
,
Mindi Scott
Published by
HarperCollins
,
Katherine Tegen Books
on May 3rd, 2016
Genres:
Contemporary
,
Contemporary Romance
Pages:
384
Goodreads
Buy the Book
In this witty, heart-tugging novel, two teens take a spontaneous road trip across the Southwest to meet three strangers who received the life-saving organs of their late best friend—charting a journey of loss, hope, and love along the way.

Six months ago, Ashlyn Montiel died in a bike accident.

Her best friend Cloudy is keeping it together, at least on the outside. Cloudy's insides are a different story: tangled, confused, heartbroken.

Kyle is falling apart, and everyone can tell. Ashlyn was his girlfriend, and when she died, a part of him went with her. Maybe the only part he cares about anymore.

As the two people who loved Ashlyn best, Cloudy and Kyle should be able to lean on each other. But after a terrible mistake last year, they're barely speaking. So when Cloudy discovers that Ashlyn's organs were donated after her death and the Montiel family has been in touch with three of the recipients, she does something a little bit crazy and a lot of out character: she steals the letters and convinces Kyle to go on a winter break road trip with her, from Oregon to California to Arizona to Nevada. Maybe if they see the recipients—the people whose lives were saved by Ashlyn's death—the world will open up again. Or maybe it will be a huge mistake.

With hundreds of miles in front of them, a stowaway kitten, and a list of people who are alive because of Ashlyn, Cloudy and Kyle just may find their way to back to her...and to each other.
***The Authors***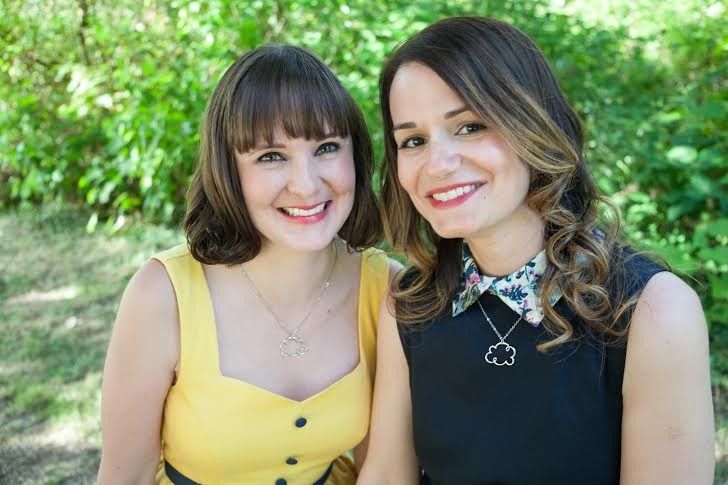 ***INTERVIEW***
Hi, Michelle & Mindi! Thanks for taking the time to talk with us today. We're excited for our readers to get to know you both a little better. Let's get started!
TTell us a little about The Way Back to You. Was it a fun book to write? Do you have a favorite scene?
Michelle: It was very fun! But like any book, writing it was also challenging in its own way. And I have a few scenes that I love a bunch: one where Cloudy and Kyle are in LA, watching a Beatles tribute band perform; a sunset scene in Sedona, AND another in Sedona, where Cloudy and Kyle are about to part ways for a little bit (it is VERY swoony).

Mindi: Ditto what Michelle said about the fun and challenging parts. But it really is so cool that we did this together. We had an idea, we worked hard, we struggled and triumphed, and now, thanks to our agent, editor, and publisher, TWBTY is a book others can read! (And I think my favorite scene is when Cloudy and Kyle see the first recipient.)
What is your favorite part of the writing process?
Michelle: Writing dialogue is my absolute favorite, so I'm always a happy writer when a scene calls for lots of it. I also love that thunderbolt moment – the one where you see everything suddenly, unexpectedly coming together. Those are the best days!

Mindi: My favorite part is finishing. I love finishing writing books more than I love anything! But being in the beginning stages for something new has recently reminded me that planning is a ton of fun, too.
If you only had six seconds with a stranger in an elevator, how would you pitch this book?
There's a road trip and a kitten and grief and humor and so much Mexican food.
One of the questions we love to ask authors we interview is, if you could introduce one of your characters from this book to a character from any other book (yours or someone else's), who would it be and why?
Ohhh, great question! Maybe Zoë (Cloudy's sister) and Luna Lovegood from Harry Potter. They're both such open-minded and independent thinkers. They'd get along famously.
If you brought Cloudy and Kyle to a party, how would you introduce them to your readers?
"This is Cloudy. She's seventeen and from Oregon. Please don't take anything she says personally." "And this is Kyle. He's also seventeen, and he moved to Oregon from Arizona almost two years ago. His favorite things are baseball and Junior Mints, but maybe not in that order."
What's the best piece of advice you've ever received from another author?
"You're not a $100 bill; not everyone is going to like you." Meg Cabot wisdom!
How would you describe yourself in three words?
Michelle: Spotify. Emojis. Buzzfeed.

Mindi: I love hyperbole?
Which character makes you swoon the most (yours or someone else's)?
Michelle: How much space do you have on your blog? Let's see: Wes from THE TRUTH ABOUT FOREVER; Jonah Griggs from JELLICOE ROAD; Froi and Finnikin from The Lumatere Chronicles; Seth from FREEFALL; Cricket Bell from LOLA AND THE BOY NEXT DOOR; Adam Wilde from IF I STAY; Kashmir from THE GIRL FROM EVERYWHERE; OMG DO I KEEP GOING???

Mindi: I'd add all of Maggie Steifvater's Raven Boys to Michelle's list, but probably omit Seth from FREEFALL. I mean, I absolutely adore that kid, but definitely don't see him in a swoony way. Ha!
Do you have any future projects you can tell us about?
We are slowly but surely working on a Secret Project that may or may not be a companion to The Way Back to You. We're really excited about it! (REALLY excited.) (Really, really, really excited!)
Is there ever anything that you always wish someone would ask you in an interview, but they never do?
Michelle: I wish someone would ask what my favorite Usher song is. (It's "Burn" btw.)

Mindi: I'd like to be asked which movie I quote from most often. (The answer: Napoleon Dynamite.)
Thanks so much for stopping by, ladies! We had so much fun!
***Meet Michelle Andreani***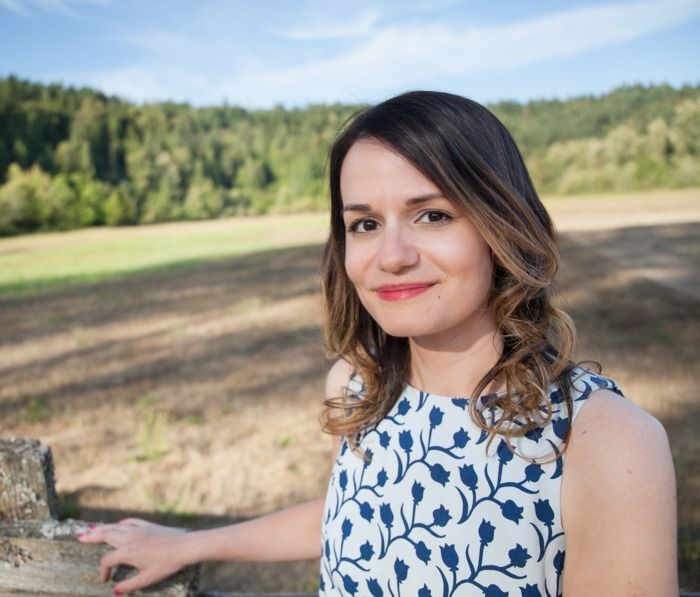 Michelle Andreani is the co-author of THE WAY BACK TO YOU (my debut novel!) with Mindi Scott, forthcoming from Katherine Tegen Books/HarperCollins. Also an occasional scatterbrain, milkshake devotee, and liker of love stories.
Find Michelle Here:
Website | Instagram | Twitter | Goodreads
***Meet Mindi Scott***
Mindi Scott lives near Seattle, Washington, USA with her drummer husband in a house with a non-sound-proof basement. Freefall, her first novel, was published by Simon Pulse in 2010. Her second novel, Live Through This, was published (also by Simon Pulse) in 2012. She contributed a chapter to Violent Ends, a collaborative novel written by 17 young adult authors (out in 2015), and co-wrote, along with Michelle Andreani, the 2016 novel The Way Back to You. She is represented by Jim McCarthy of Dystel & Goderich.
Find Mindi Here:
Website | Instagram | Twitter | Goodreads
***GIVEAWAY***
Win a Finished Copy of The Way Back to You | US ONLY
a Rafflecopter giveaway
Good luck and happy swooning!
Make sure you check out the other stops on the tour here:
Related Posts