You already know how much we totally Katie McGarry and we couldn't be more thrilled when we found out that there would be more in her Thunder Road series. This is one of our most anticipated books–ever, and We're excited to participate in the Cover Reveal for Long Way Home by Katie McGarry.
Long Way Home
by Long Way Home
Expected release date: January 31, 2017
Seventeen-year-old Violet has always been expected to sit back and let the boys do all the saving.

It's the code her father, a member of the Reign of Terror motorcycle club, raised her to live by. Yet when her dad is killed carrying out Terror business, Violet knows it's up to her to do the saving. To protect herself, and her vulnerable younger brother, she needs to cut all ties with the club—including Chevy, the boy she's known and loved her whole life.

But when a rival club comes after Violet, exposing old secrets and making new threats, she's forced to question what she thought she knew about her father, the Reign of Terror, and what she thinks she wants. Which means re-evaluating everything: love, family, friends . . . and forgiveness.

Caught in the crosshairs between loyalty and freedom, Violet must decide whether old friends can be trusted—and if she's strong enough to be the one person to save them all.

Isn't it beautiful?!?
***Meet Katie McGarry***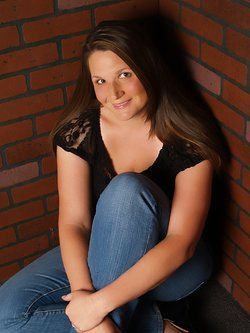 KATIE MCGARRY was a teenager during the age of grunge and boy bands and remembers those years as the best and worst of her life. She is a lover of music, happy endings, and reality television, and is a secret University of Kentucky basketball fan.
Find Katie Here:
Website | Twitter | Facebook | Goodreads
What do you think, Pretties? What's your favorite Katie McGarry book?
Related Posts