Anytime we get to talk about Katie McGarry and her awesome books and boys we get excited! That's why we are beyond thrilled to be a part of the Book Blitz for Take Me On today. And as an added bonus, we've got an uber swoony excerpt to share with you too! Are you ready? Here we go…
Take Me On
by
Katie McGarry
Also by this author:
Crash Into You
,
Long Way Home
Series:
Pushing the Limits #4
Also in this series:
Crash Into You
Published by
Harlequin
,
Harlequin Teen
on May 27th, 2014
Genres:
Contemporary
,
Contemporary Romance
Pages:
544
Goodreads
Buy the Book
Acclaimed author Katie McGarry returns with the knockout new story of two high school seniors who are about to learn what winning really means.

Champion kickboxer Haley swore she'd never set foot in the ring again after one tragic night. But then the guy she can't stop thinking about accepts a mixed martial arts fight in her honor. Suddenly, Haley has to train West Young. All attitude, West is everything Haley promised herself she'd stay away from. Yet he won't last five seconds in the ring without her help.

West is keeping a big secret from Haley. About who he really is. But helping her-fighting for her-is a shot at redemption. Especially since it's his fault his family is falling apart. He can't change the past, but maybe he can change Haley's future.

Hayley and West have agreed to keep their relationship strictly in the ring. But as an unexpected bond forms between them and attraction mocks their best intentions, they'll face their darkest fears and discover love is worth fighting for.
***TAKE ME ON EXCERPT***
Haley's Point of View
"Talk to me," he says again. "Uncensored."
I suck in air and I'm immersed in West's heady scent. "What do I talk about?"
"You can admit I go too fast, but at the same time you don't want to stop." West slides his hand along the curve of my waist, then slips one fingertip past the fabric of my jeans near my hip. Electricity jolts my body and I move with the thrilling shock. While I love the sensation, it also terrifies me.
"Nope. Gotta say it, not think it."
"I like kissing you." More than like. I love it. I crave it. I dream of it at night and wake up frustrated when I find myself alone in a cold bed.
West sinks lower and skims his hand along my thigh. "Just the kissing? You're not a fan of this?" And he mimics the delicious movement.
I melt into him. "I'm a fan."
West leans down, his breath hot on my ear. "And this?"
Suburb, divine goose bumps. "Superfan."
"And the kisses along your neck?" he murmurs.
I wiggle against him, wishing he would. "Love those."
His hands snake around me and his strong palms glide along my spine while he blows warm air along my neck. I turn my head, exposing more of the skin there, silently begging.
"What do you want? No more staying locked inside your head. You have to tell me."
"Kiss me."
***BREAKING THE RULES EXCERPT***
Noah's Point of View
I love how Echo molds her body around mine: head on my shoulder, her hair teasing my neck, her arms winding around my chest. I hug her and revel in her warmth.
***Meet Katie McGarry***
KATIE MCGARRY was a teenager during the age of grunge and boy bands and remembers those years as the best and worst of her life. She is a lover of music, happy endings, and reality television, and is a secret University of Kentucky basketball fan.
Katie would love to hear from her readers. Contact her via her website, katielmcgarry.com, follow her on Twitter @KatieMcGarry, or become a fan on Facebook and Goodreads.
Find Katie Here:
Website | Facebook | Twitter | Goodreads
***GIVEAWAY***
Print copies of Pushing the Limits, Dare You To, Crash Into You, and a poster for Take Me On (INT)
a Rafflecopter giveaway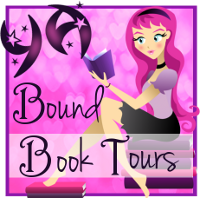 Related Posts