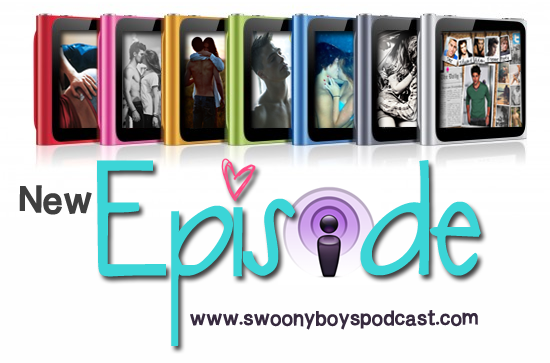 In this episode, we're discussing the books we are most looking forward to for Spring 2013. After you listen, leave us a comment and let us know which of these you're looking forward to and if there are any you think we left off the list!
Subscribe to our podcast in iTunes.
Podcast Notes
Spring 2013 Books We Are Most Looking Forward To:
We discuss names and their recurrences.

Contemporaries
Paperbacks That Are Coming Out (and we think you should buy):
World Book Night – April 23
Houston Teen Book Convention – April 20
Festival of Books at USC – April 20-21
Anddddd: We left out talking about boarding schools, how boys are stupid, the importance of girl power, how pretty Elizabeth Norris is, our beef with not knowing characters' last names, the fact that we want to hug David Levithan and Andrea Cremer, the kisses we're giving Emma Trevayne, and our discussion of the awesomeness of carrier pigeons in the notes. So you definitely want to listen!
What book(s) are you most looking forward to reading this Spring?
Ask Us a Question or Make Suggestions via our Handy Dandy Suggestion Form and tell us who's got you swooning here.
Thanks for listening! ♥♥♥
Related Posts