Sea of Stars
by
Amy A. Bartol
Series:
Kricket #2
Published by
Self-Published
on March 31, 2015
Genres:
Fantasy
,
Paranormal
,
Sci-Fi
Pages:
291
Goodreads
Buy the Book
Eighteen-year-old Kricket Hollowell was looking for her place in the world when she discovered that the universe was bigger—and more dangerous—than she had ever dreamed. Now, whisked across space to the planet Ethar, Kricket learns that her genetic ability to see the future makes her a sought-after commodity…and the catalyst for war between her star-crossed parents' clans. According to Alameedan prophecy, one house will rise to power and the other will be completely wiped out, and Kricket's precognition is believed to be the weapon that will tip the scales.

A target of both the Rafe and the Alameeda houses, Kricket finds protection—and a home—in the arms of Trey, her Etharian bodyguard-turned-boyfriend. But her visions of what's to come disturb her deeply, especially since she must discover whether the gift of foresight will allow her to rewrite the future, or if her fate is as immovable as the stars.
What We Loved:
From the very first chapter, we were sucked in. We love the plot—it's very intriguing! We didn't read the first book in this series before checking Sea of Stars out, but we definitely are going to go back and read it. Not sure how we missed this was a series.
We love the romance between Trey and Kricket, and we loved getting to know the other characters, like Wayra and Jax.

Um...Not So Much:
There were times that we didn't love Kricket. She's a priestess and has all of these powers and can see the future, but we felt like she was useless in other aspects. There were times that we loved her, especially when she fought back. Sadly, we was mostly put down, and that drove us crazy.
We also wanted some solution, but we didn't get that. Just like with most books, we wanted more!

Bottom Line:
A fast-paced thriller with an intriguing storyline and lovable characters, we can't wait to read more in the Kricket series by Amy A. Bartol.

Verdict:
Rating Report
Cover
Characters
Plot
Writing
Swoon
Overall: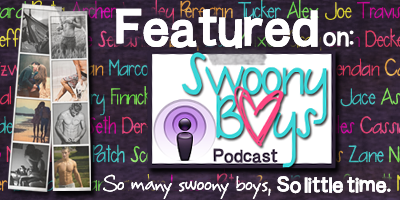 Related Posts