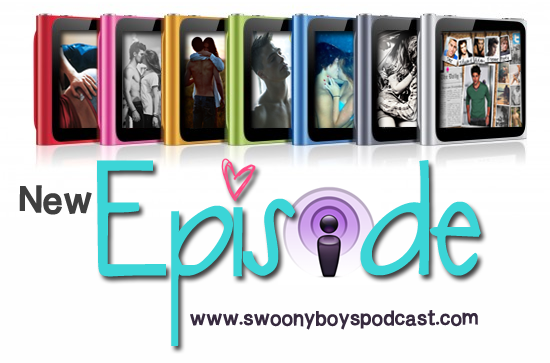 We've had crazy schedules and have been posting podcast episodes erratically. We're back with another episode with our favorite twinnies, Jaime and Erin, from Fiction Fare. This time we're all about Tortured Souls We Want to Tame. This is another fun episode in response to Book Bangin', which is hosted by Kelly at Belle of the Literati. Have a listen and leave us comment to let us know who's got the tortured soul you'd like to tame.
While you're here, donut forget to subscribe to our podcast in iTunes.
Podcast Notes
Meg tells us what qualifies a hottie with a tortured soul (think Edward Cullen).
We talk about the tortured souls we'd like to tame:
The Darkling from the Grisha Trilogy by Leigh Bardugo
Christian Prescott from the Unearthly Series by Cynthia Hand
Cole St. Clair from the Wolves of Mercy Falls Series by Maggie Stiefvater
Sawyer LeGrande from How to Love by Katie Cotugno
Darrow from the Red Rising Trilogy by Pierce Brown
Then we talk about our hotties of the month:
Cade Maxwell from Caged in Winter by Brighton Walsh
Jason Brody from Whatever Life Throws at You by Julie Cross
Charlie Hanson from Love and Other Unknown Variables by Shannon Lee Alexander
Prince Theron from Snow Like Ashes by Sara Raasch
Dane from Stitching Snow by R.C. Lewis
Oscar from I'll Give You the Sun by Jandy Nelson
Listen at the end of the show for our extensive list of Honorable Mentions.
Let us know what you think! Ask Us a Question or Make Suggestions via our Handy Dandy Suggestion Form and tell us who's got you swooning here.
Related Posts