Welcome to Swoony Boys Podcast! Today is our stop on the APOLLYCON TOUR. Not only are we thrilled to be Apollycon bloggers, we are also crazy excited about all of the authors and vendors who will be there attending this amazing event in March.
Today we are spotlighting one of our fav authors, Katie McGarry! We've got info on some of her books plus a fun interview! While you're here, you definitely don't want to miss out on the awesome giveaway at the bottom of the post! But first, let's get to know Katie a little better:

***Meet Katie McGarry***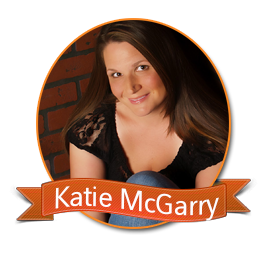 KATIE MCGARRY was a teenager during the age of grunge and boy bands and remembers those years as the best and worst of her life. She is a lover of music, happy endings, and reality television, and is a secret University of Kentucky basketball fan.
Find Katie Here:
Website | Twitter | Instagram | Goodreads
***FAST FIVE (Q&A)***
1. Thing You're Most Excited About For Apollycon 2017?
I'm super excited to see friends, some of my favorite authors and my readers!
2. Last Trip You Took?
Ocean City, MD. I spent three days at the beach with my family and I absolutely loved putting my toes in the sand!
3. Last Thing You Treated Yourself To?
A hot fudge Sundae. I LOVE ice cream and hot fudge makes me extremely happy. I'm also a huge jelly donut fan.
4. Last Person You Hugged?
My husband. We've been together for over twenty years, married for seventeen. I was deeply in love with him the day I married him, and I'm deeper in love with him now. With that said, we're a real marriage, with real ups and downs, and all of that helps with writing three dimensional characters and relationships.
5. Favorite place in the world?
There's an older country song by Lone Star called My Front Porch Looking In. It's a favorite song of mine because it describes my favorite place in the world—my home. A lot of the song also perfectly describes my life.
***Featured Books***
***Featured Katie Posts***
Katie has quite the book resume and it's no secret that we think everything she puts on paper is amazing! Here are a few of our favorite posts that we've featured her in:
***GIVEAWAY***
$50 Bookstore Gift Card | OPEN TO ATTENDEES
a Rafflecopter giveaway
Good luck and happy swooning!
CLICK HERE TO CHECK OUT ALL THE TOUR STOPS
Save
Save
Save
Save
Save
Related Posts