Falling for the Wrong Guy
by
Sara Hantz
Published by
Entangled: Crush
on October 12, 2015
Genres:
Contemporary
Pages:
170
Goodreads
Buy the Book
Ruby Davis has a crush on her brother's best friend. At least, he was his bestie until the big betrayal. Now Drew is off limits to everyone, especially Ruby. She can't stand the way people treat him, or the way he feels about himself. It isn't right. And those deep green eyes are calling to her.

Drew is scarred and damaged, and he has no business even looking at Ruby. But he can't help himself. She's beautiful, but he does his best to stay away. When they are assigned a school project, they become reluctant friends – even though they want so much more.

She's torn between her feelings for Drew and loyalty to her brother. There's no way they can ever be together...but love just might find a way.
After we started reading this book and realized how juvenile and totally angsty it was, we decided it just wasn't for us. We also realized we didn't really like the other book by her that we tried (Will the Real Abi Saunders Please Stand Up?). So we officially flounced this one.
Verdict: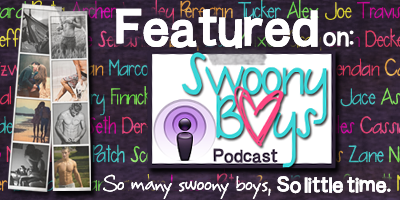 Related Posts