We're so thrilled to be participating in the blog tour for Rules of Seduction by Jenna Mullins today. We've got a great giveaway to share with you plus our thoughts on this fun read. First, let us tell you the deets on the book:
Rules of Seduction
by
Jenna Mullins
Published by
Paper Lantern Lit
Genres:
Contemporary Romance
Pages:
317
Goodreads
Buy the Book
The first rule of seduction is: don't fall in love.

Fresh out of college, Dani Young heads for the LA sun to chase her dream of becoming a screenwriter-director. So when her former BFF turned actress Elise offers Dani the opportunity to work on the hit teen show Vamp Camp, Dani can't refuse, even if it comes at a price: Elise wants Dani to seduce her boyfriend, Vamp Camp superstar Tate Lawrence. Turns out Elise has some major trust issues, and needs Dani to test Tate's faith. The only rule: don't fall in love with him.

Sure, Dani doesn't mind occasionally glimpsing Tate's megawatt smile…or accidentally-on-purpose brushing up against his perfect torso…but she's no fool. There's no way she'd ever fall for a shallow celebrity and no way one would fall for her, a lanky movie nerd.

But amidst vampire-crazed fans, a conniving fellow intern, and a devilishly handsome showrunner, Dani feels like all the rules she used to know have disappeared, except for one: Love doesn't play by the rules.
The 411:
Sassy Dani Young moves from the cold to sunny Los Angeles to pursue her dream of becoming a screenwriter. Always one to make lists of rules for everything, Dani's got an amazing job working for one of her most respected directors as well as an ideal apartment waiting for her when she steps off the plane. Unfortunately, things don't go at all to plan when she arrives at work a day early to find that the entire organization has been shut down, and she's out of a job. Luckily, her new roommate is very understanding and agrees to let her stay since she knows she'll find work soon.
Devastated and feeling the depths of despair, Dani heads out for ice cream and runs into her childhood friend, Elise, who moved out to LA a few years back for her modeling and acting career. Elise has a proposition for her. She'll get her a job working on a hit TV show in exchange for her attempting to seduce Elise's superstar boyfriend to see if he can be trusted. It's not completely insane–Elise was burned by her high school sweetheart, and she's not sure she can trust Tate since he's crazy hot and crazy famous.
You know what happens while Dani's trying to do her job and gets to know Tate. Will she throw out all her rules and follow her heart?

What We Loved:
The idea for this story was amazing, and we loved experiencing Dani's snarky, fun attitude coming off the page. She was witty and imaginative, and just outright entertaining. Though we thought Dani was unrealistic and juvenile, we did enjoy getting to see what goes on behind the scenes in Hollywood.
We also really liked Tate Lawrence and thought he was a lot of fun, too. He was sweet and a great guy.
We thought quirky roommate Brit was the perfect amount of Southern charm and BFF material, and we totally wouldn't mind seeing her get her own book.

Um...Not So Much:
But this…
Part The Devil Wears Prada, part How To Lose a Guy in Ten Days, this story of friendship and romance is sure to appeal to fans of Stephanie Perkins, Jennifer E. Smith, and Anna Todd.
…was not the book we read. There was nothing Stephanie Perkins or Jennifer E. Smith-esque to us about this book. Just knowing that the summary compared Rules of Seduction to these faves, we were so excited to read. But we were totally let down when it failed to deliver the characters and storyline that we had built up our hopes for.

Bottom Line:
If you're looking for a fun summer read with a somewhat naive heroine and a superstar love interest, then check out Rules for Seduction by debut author Jenna Mullins.

Verdict:
Rating Report
Cover
Characters
Plot
Writing
Swoon
Overall:
3
***About Jenna Mullins***
In fourth grade, Jenna put her classmates into a story about fire safety, and they laughed the entire time she read it aloud. Since then, she's been writing with the sole purpose to entertain other people. Fire safety, however, fell to the wayside when she accidentally set her grandmother's bathroom on fire when she was 12.
In 2010, she moved from Indiana to Los Angeles to intern at E!, and she is now a writer/editor/pop culture gatekeeper at E! Online. A Midwest girl who prefers Southern California weather, Jenna loves the Indianapolis Colts, saving Hyrule and training for her backup dream career: deciding what goes into the baskets on Food Network's Chopped. She currently resides in LA with her nerdy, handsome boyfriend Kyle and their two fluffier-than-normal cats, Glenn and Zelda.
Find Jenna Here: Website | Facebook | Twitter | Goodreads
***GIVEAWAY***
Win a copy of Rules of Seduction
a Rafflecopter giveaway
Good luck!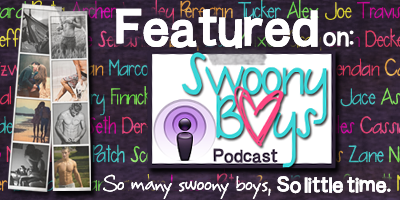 Related Posts