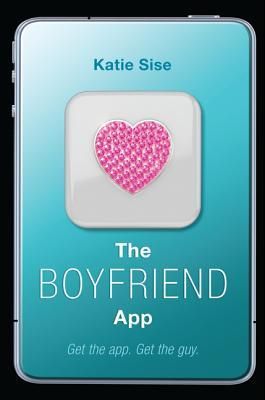 The Boyfriend App
by
Katie Sise
Published by
Balzer & Bray
on April 30, 2013
Pages:
320
Goodreads
Buy the Book
From stunning new talent <strong>Katie Sise</strong> comes an irresistible Cinderella story with a tech twist.

Computer whiz Audrey McCarthy feels most at home in a tech lab, surrounded by her fellow geeks. Once popular and fearless, she hasn't been the same since her dad died. And her ex–best friend, gorgeous queen bee Blake Dawkins, has turned into her worst nightmare. Audrey is counting the minutes until high school is over and she can get the hell out of Dodge and go to college—that is, if she can find a scholarship.

So when Public Corporation, a giant tech company, announces a contest for the best app developed by a high schooler—with $200,000 in prize money—Audrey is spurred into action. She comes up with an idea so simple, yet so brilliant, she can't believe it hasn't been done: the Boyfriend App.

With a simple touch of the screen, romance blooms among the unlikeliest couples at school, and people start to take notice. But it's not quite enough.

To beat out the competition, Audrey will have to dig deeper. And she does—right into a scandal that would rock Public to its core. Suddenly the Boyfriend App lands Audrey where she never expected to be: in the middle of the limelight, passionately kissed by the hottest guys in school, causing complete and utter mayhem. But can it bring her true love?
The 411:
Audrey McCarthy is in her senior year of high school, and things aren't going her way. Her father died, and soon after she lost her best friend and her social status. Things for her and her mom aren't easy and Audrey knows that if she wants to go to a good College it will be a struggle for them financially. Then finally something good happens. A contest is announced offering two-hundred thousand dollars to the creator of the most popular or most innovative smartphone app. She's been dreaming of this for years, and now it's within her reach. She has to overcome all she's been through and show everyone exactly what she's made of.

What We Loved:
 Let's start from the outside and work our way in. We love love love the cover of The Boyfriend App. From the second we saw it we knew we had to read this one. Then we read the summary and were even more convinced that this was a book made just for us! (Look at it! It's even our color scheme!) When it was finally in our hands we were afraid it couldn't live up to the hype, but it did.
It's full of fun, and crazy characters that you can picture from your own high school. Once things get going in the book, some of these characters get thrown together in the best mismatched couples we've ever seen. It makes for some of our favorite laugh out loud moments.
Last but not least, we have to mention the swoon. There's a lot of it here. And it's done just the right way. There was one moment, one little smile (that may have involved a sandwich) that made our hearts skip a beat.

Um…Not So Much:
 This is a tough section. There wasn't much we didn't love about this one, but there were some things that left us…confused. We're not going to lie. There were times when Audrey would start gushing about all things technology and we would get lost in translation. But her giddiness for her computer, and her app made it easy to forgive.
There was also part of the book that seemed a little far-fetched. We won't spoil anything, but you'll probably know which section we're talking about when you get there. The thing is, as impossible as it seems, it probably isn't. See? We told you this was a tough section.

The Boys:
 We could talk about the boys all day, but there's just one we're going to focus on. It's not that we think that Nigit, Xander, and the others don't deserve their fair share, we just want to talk about Aiden as much as possible. We're pretty sure Audrey would approve.
Where do we even start? He's incredibly smart, adorably shy, dreamily gorgeous, and to top it all off, he's the sweetest guy with a huge heart. There's literally nothing not to love about this boy. Just look at his words:
"And you make me nervous," he said, his blue eyes shining. "Every time I imagined this, or being your boyfriend…no matter how much I wanted it, I worried I'd freak you out if you didn't. And then I wouldn't be able to be near you." He wa so close I was sure he could feel the heat rising from my skin. "The best is being near you, Audrey."
Swoooooooooon. ♥

The Girls:
There's a little bit of everything when it comes to the girls of The Boyfriend App. We've got our resident mean girl, Blake. Our awesome fashionista, Lindsey. Our misunderstood foreign beauty, Mindy. And finally, our super smart and adorable heroine, Audrey.
There are some of us who found our place in high school, and there are others of us who, at times, were lost. That's Audrey. She lost everything and is still trying to find her place. She is a super smart computer genius, with a great group of friends, and some pretty awesome skull and crossbone Vans. But there's still something missing. We love how relatable Audrey is. Even though we didn't always get her "app talk", we still got her.

Bottom Line:
 Read this debut by Katie Sise and fall head over Vans in love.

Verdict: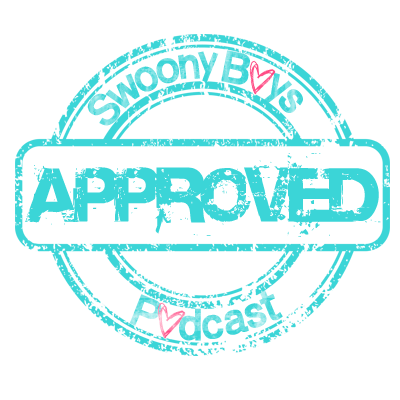 Dream Cast:
It only took us one quick search to find our Aiden, and that NEVER happens. Here he is, enjoy!
What We Think Will Happen Next:
This was one of those standalones that leaves you perfectly happy with the end. You can feel and picture the happily ever after. Although, if we could convince Katie Sise to write more of Aiden and Audrey we'd be very, very happy.

Other The Boyfriend App Posts:
Rating Report
Cover
Characters
Plot
Writing
Swoon
Overall:
4.5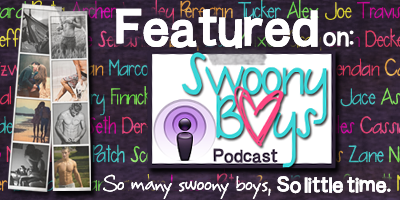 Related Posts