Forever by Karen Ann Hopkins
Series: Temptation #3
Published by Harlequin Teen on January 28, 2014
Genres: Contemporary
Pages: 336
Goodreads Buy the Book

All I want is my happily-ever-after.

That's all I've wanted since meeting Noah Miller.

From the day we met, the world has tried to keep Noah and me from being together, but now that I'm carrying his child, no one will be able to tear us apart. Or so I hope. But Noah and I have made some mistakes along the way, and the consequences are impacting the people we love. Worse, there's a storm on the horizon, and it's sure to cause serious devastation.

If we can get through this, we'll finally be Rose and Noah; a family, forever.

But first we have to survive the road ahead. And happily-ever-after is a long way off.
We tried very hard not to be spoilery here. Since this is the last book in the series, you will be spoiled on some things that happen in Belonging and Temptation in this review. Most of it is already spoiled in the summary and title, anyway. 🙂
The 411:
Picking up shortly after the end of Belonging, the second book in Karen Ann Hopkin's Temptation Trilogy, Rose and Noah are still facing what seems like insurmountable odds to be together.  Rose has a difficult time telling anyone about her pregnancy–including Noah and her father, and Noah is dealing with the backlash from his community over the choices he is making for his future.  Despite everything life throws their way–and there is a lot of stuff here!–Noah and Rose are determined to be together forever.

What We Loved:
Though we didn't like this one nearly as much as the first book, we were surprised that we liked it a lot more than we expected.  We loved the sense of community that continued throughout the series.  We liked several of the characters, especially Rose's brothers, Sam and Justin.
We also loved that something unexpected happens that changes the course of the couple's lives–just when we thought we had how everything would go all figured out, bam! Everything was different, and we loved that.

Um...Not So Much:
There were a few things we didn't like, but Noah was probably our biggest disappointment.  He started off the series as swoony and ended up as overbearing and demanding.  We liked him a little more in this book than we did in Belonging, though, so that was good.  We don't want to spoil here, but we felt like the ending was a little too-neatly wrapped up, and that didn't seem realistic to us.
Also, there were four points of view in this book–Noah, Rose, Sam, and Sarah.  We didn't mind the extra POVs per se, but we didn't really think they added to the story.

The Boys:
Noah. Though we liked a lot of things about him at the beginning of the series, that pretty much faded away in Belonging.  Still, he was a pretty stand-up guy and was definitely willing to do whatever it took to be with Rose.  We were glad that he realized that his way wasn't the only way.
Micah. He's an Amish boy who likes Noah's sister, Sarah.  We liked him a lot.
"Are you crazy, Sarah?  You don't even like him."

"Course I do.  And who are you to say so?"

Micah leaned in and said with a sureness that made me believe him, "'Cause you like me, that's why.  Things will settle down soon between our families.  Don't do something that we'll both regret."
Sam and Justin. Rose's brothers.  We really liked how they rallied around and stood up for Rose but were still realistic. We loved both of their personalities and their loyalty to their sister.
Hunter.  There isn't much of him in this book, and we are simultaneously sad and grateful for that.  Sad because we love his character and think he's a great guy (#TeamHunter!) and grateful because we're glad he didn't mope around and constantly have his heart broken.  He was without a doubt one of our favorite things about this series.

The Girls:
Rose.  She dealt with a lot in this book, and we're glad that she wasn't such a doormat.  She stood up for herself in the beginning, and we loved that.  She had so many things to face–should she become Amish like she planned or should she try to convince Noah to become English?  She was a seventeen year old girl facing more than one life-changing situations.  We loved that she wasn't so sure about what she wanted to do.
Summer.  Rose's BFF and Sam's girlfriend was a great friend to Rose and encouraged her to follow her heart.  We didn't like that she was constantly hitting Sam, but we guess that was for comedic relief.

Bottom Line:
An emotional story filled with unexpected twists and turns and lots of drama, Forever is a quick read and a fitting series conclusion for readers who crave a happily ever after in spite of all the odds.

Verdict:
Rating Report
Cover
Characters
Plot
Writing
Swoon
Overall:
3
**About Karen Ann Hopkins**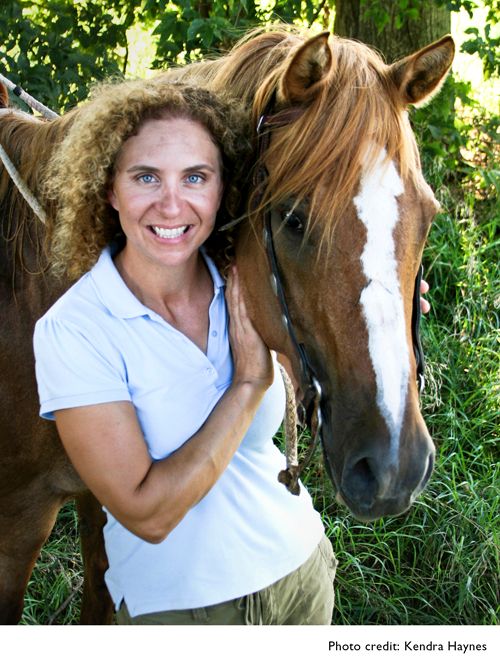 A native of New York State, Karen Ann Hopkins now lives with her family on a farm in northern Kentucky, where her neighbors in all directions are members of a strict Amish community. Her unique perspective became the inspiration for the story of star-crossed lovers Rose and Noah. When she's not homeschooling her kids, giving riding lessons or tending to a menagerie of horses, goats, peacocks, chickens, ducks, rabbits, dogs and cats, she is dreaming up her next romantic novel.
Find Karen Here: Website | Facebook | Twitter | Goodreads
***GIVEAWAY***
We have lots of exciting prizes, so make sure to follow the tour for more chances to win every day! Up for grabs is both a $100 Amazon Gift Card and a $50 Amazon Gift Card, plus copies of the following Harlequin TEEN titles: Heartbeat, The Queen's Choice, White Hot Kiss, Anything to Have You, Secret Diamond Sister and Grim. Please enter via the Rafflecopter form. Giveaway is open to US/Canada.
a Rafflecopter giveaway
Good luck and be sure to check out all the other stops on the tour: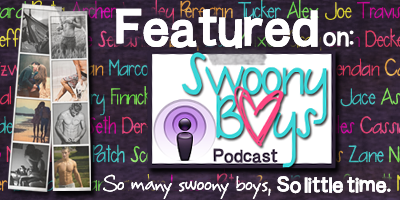 Related Posts