Welcome to Swoony Boys Podcast! This is our stop on the Playlist For The Dead Tour. We are excited for you to get to know more about the book and Michelle Falkoff. We've got a great guest post from Michelle and a great giveaway at the bottom of the post! Let's get started…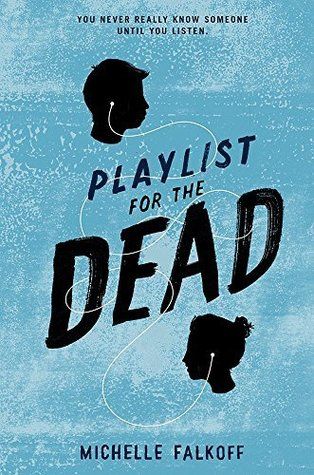 Playlist for the Dead
by
Michelle Falkoff
Published by
HarperCollins
,
HarperTeen
on January 27, 2015
Genres:
Contemporary
,
Contemporary Romance
Pages:
288
Goodreads
Buy the Book
Rate this book
1 of 5 stars2 of 5 stars3 of 5 stars4 of 5 stars5 of 5 stars
Open Preview
Playlist for the Dead
by Michelle Falkoff (Goodreads Author)
3.65 of 5 stars 3.65 · rating details · 239 ratings · 98 reviews
A teenage boy tries to understand his best friend's suicide by listening to the playlist of songs he left behind in this smart, voice-driven debut novel.

Here's what Sam knows: There was a party. There was a fight. The next morning, his best friend, Hayden, was dead. And all he left Sam was a playlist of songs, and a suicide note: For Sam—listen and you'll understand.

As he listens to song after song, Sam tries to face up to what happened the night Hayden killed himself. But it's only by taking out his earbuds and opening his eyes to the people around him that he will finally be able to piece together his best friend's story. And maybe have a chance to change his own.

Part mystery, part love story, and part coming-of-age tale in the vein of Stephen Chbosky's The Perks of Being a Wallflower and Tim Tharp's The Spectacular Now, Playlist for the Dead is an honest and gut-wrenching first novel about loss, rage, what it feels like to outgrow a friendship that's always defined you—and the struggle to redefine yourself. But above all, it's about finding hope when hope seems like the hardest thing to find.
**Author Guest Post**
Five(ish) Books I Love About Music
When I started getting a list together of books I've read dealing with music, I realized there are far more of them than I remembered.  Some are amazing; some remind me that books are (usually, mostly) visual and music is (usually, mostly) aural, and mapping the intersection between the two can be really difficult.  And Top Five lists are so subjective that I want to make sure it's clear that this is a list of favorites, not some sort of assessment of quality.  Love is love, right?

I tried for five, but it didn't work.  Favorites below; most YA, but I couldn't leave out one of the most influential books in the whole music-listmaking thing…

This, to me, is the ultimate book about music and people's relationship to it, especially those of us who aren't musicians.  Rob Fleming owns a music store in London and deals with his life through the creation of Top Five lists—I know right now we're all thinking of Chris Rock when we think Top Five, but for me it's all about Rob Fleming.  And though it's technically a book for adults, the theme of having to learn how to grow up seems pretty relevant for audiences of all ages.

2. Leila Sales, THIS SONG WILL SAVE YOUR LIFE

A high-school misfit finds salvation in becoming a DJ, with some of the best music I've ever
seen talked about in fiction.  The adult in me is thrilled that a new generation of teenagers will discover some of the music I've loved for years; the teenager in me is like HEY LEILA SALES WANT TO HANG OUT WITH ME?

3. Rachel Cohn and David Levithan, NICK AND NORAH'S ULTIMATE PLAYLIST

The collaboration that has become a classic, with what I hope is a nice little wink back to Dashiell Hammett.  It's a modern love story about the music-obsessed, complete with madcap adventures and a little subtle class stuff that I really appreciated.

4. Rainbow Rowell, ELEANOR AND PARK  and Sarah Dessen, JUST LISTEN

I love books that remind me how important music was to falling in love when I was younger.  Music still matters to me, but it doesn't have quite the same power anymore, and sometimes it makes me sad to think about it.  And then I read these wonderful books, and I remember what it was like.

5. Sara Zarr, THE LUCY VARIATIONS and Gayle Forman, IF I STAY

For those of us who played instruments as kids or were involved in the performing arts in any way, rehearsals and performances and lessons and recitals took up a lot of time.  High school is often a time when we figure out what's really important to us; I loved how both of these books included music as part, or much, of the struggle.
♥♥♥
***About Michelle Falkoff***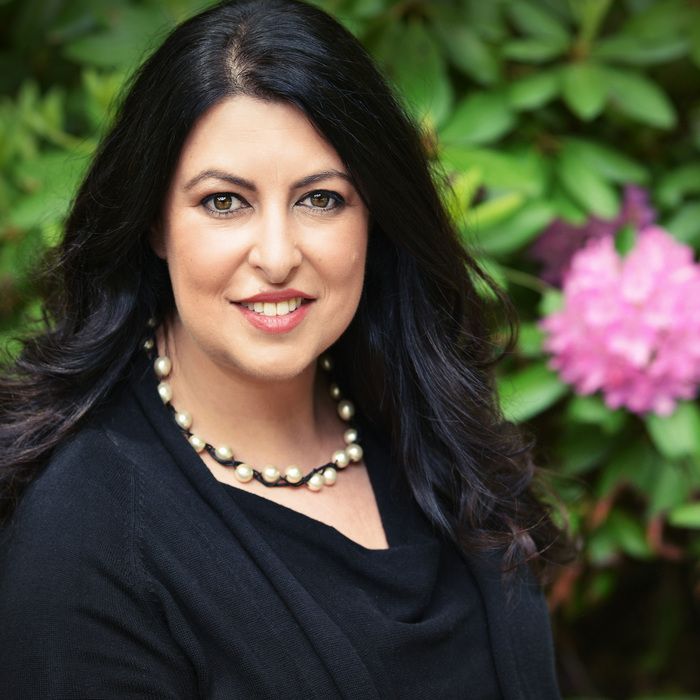 Michelle Falkoff's fiction and reviews have been published in ZYZZYVA, DoubleTake, and the Harvard Review, among other places. She is a graduate of the Iowa Writers' Workshop and currently serves as Director of Communication and Legal Reasoning at Northwestern University School of Law. This is her first novel.
Find Michelle Here:
Facebook | Twitter | Goodreads
***GIVEAWAY***
There is a tour-wide giveaway for 3 copies of PLAYLIST FOR THE DEAD (US/Canada ONLY)
a Rafflecopter giveaway
Good luck and be sure to check out the other stops from the Playlist for the Dead Tour!
Related Posts