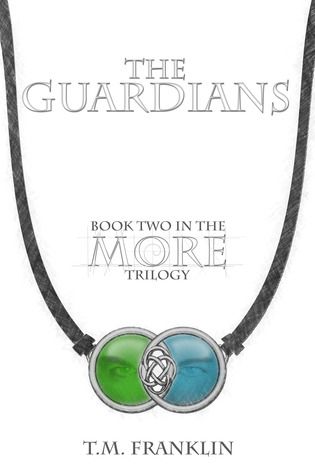 Title: The Guardians
Author: TM Franklin
Series: More #2
Publisher: The Writer's Coffee Shop Publishing House
Pages: 255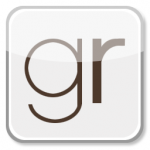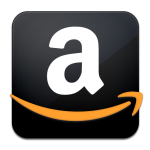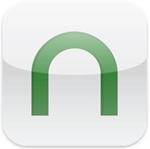 It's not every day a girl discovers she's not entirely human and unlocks hidden powers strong enough to make even the First Race take notice. Then again, Ava Michaels is no ordinary girl.

Now, the Race's Ruling Council wants her under their control, and that's just the beginning of her problems. Her boyfriend, Caleb Foster, has disappeared—accused of betraying the Race—and Ava herself is implicated in a crime she didn't commit.

Clearing their names will mean uncovering a web of deceit and intrigue with Ava woven right in the center. To unravel the strands, she joins forces with some unlikely allies; a Protector who once haunted her nightmares, a young girl with secrets as unexpected as Ava's, and a group of rebel Guardians who have their own fight against the Council.

Together they stand in a battle to find the truth, bring Caleb home, and secure Ava's freedom—not to mention save her life.
**INTERVIEW**
We were so excited to have author TM Franklin sit down with us to answer a few questions:
Thank you so much for stopping by the Swoony Boys Podcast today, T.M.! You already know how much we love you, and we're very excited to let all of our readers know what you've been up to 🙂
Thanks so much for having me. You guys have always been so supportive of my work, and I really appreciate it!
Tell us a little about The Guardians. Was it a fun book to write?
The Guardians picks up a couple of months after More. Ava and Caleb are getting closer, as far as their relationship goes, but they're far from out of trouble. The Council may have backed off, but it still has designs when it comes to Ava – and the Rogues are after her too, which I explore more in The Guardians. We learn a lot more about what these two factions are after, and why Ava's in the middle of it all.

It was a lot of fun to write, in part because I could move forward with the action, and there wasn't so much need for back story, since it's the second in a series. I also got to explore some new characters, and the relationship between Ava and Tiernan, which was a LOT of fun for me. I think Tiernan became one of my favorite characters while working on this book.
Sounds fun! Give us your twenty second elevator pitch about the More series.
More is the story of an ordinary girl named Ava who used to think she was special – and eventually finds out she was right. She learns of an ancient race of people who are basically human, but a little more. (Yes, that's where the title came from.) The First Race has superior strength and abilities, and is dedicated to helping humanity, but only secondary to protecting their own secrecy. The Race's Ruling Council believes Ava may be a threat to that secrecy so they send Protector Caleb Foster to bring her in. Meanwhile, a group of Rogues—Race members who do not follow the Council's mandates—are after Ava as well. Through the series Caleb and Ava grow closer as they unravel a conspiracy that puts all of humanity at risk, and Ava's right smack dab in the middle of it.
What is it about fantasy that first caught your eye?
I write what I enjoy reading, and I've always enjoyed stories about people with abilities beyond the norm. The idea of creating another world, even though it's part of this world, was a big draw to me.
Us too. How would you introduce Ava to readers?
Ava is an ordinary girl who's suddenly thrown into extraordinary circumstances. She was one of those kids who was sure, when she was little, that she had special powers—that if she only believed strongly enough, she could do amazing things. As she grew up, she let those dreams go, but in MORE, she starts to see that maybe she was right in the first place.
Tell us about Caleb. We want to know all the things!
Caleb is a guy who's always lived a life of duty and responsibility. His priority has always been to follow the Council's mandates and protect the Race, above all things. He's never had a problem with doing his job until he meets Ava, who challenges everything he's been raised to believe. In the end, though, Caleb is more about doing what's right, than what's expected. There's more to Caleb than meets the eye. Literally. 🙂
Love him. How do you build your characters? Do you know every single detail of their lives?
I know more about some than others. Ava and Caleb, for example, I know pretty well. The character profiles for them are pretty detailed. Generally, I start with the basics – what they look like, hair color, eye color, height, weight, skin tone. Then I add quirks or habits, like Ava pulling out her ponytail and re-tying it when she's thinking. Then come personality aspects – how they talk, how they think, sarcasm (which I'm a big fan of), etc. Are they shy or outgoing? That kind of thing. Then I start asking the questions – Why are they the way they are? Why do they do that? That leads to creating a back story for a particular character. For example, in The Guardians, we learn more about Ava's biological parents – and the fact that she was adopted becomes even more significant to the story.

Some of this is put together before I actually start writing. Other characters I get to know as I write them – like Tiernan, for instance. He was a relatively minor character in More, but he has a larger role in The Guardians, so elements of his personality and back story came as I was writing this book.
That's so cool! How was your approach to writing The Guardians different from writing More?
I learned so much writing More. I was kind of feeling my way and learning how I work best. With The Guardians, I was much more methodical in my writing process. I wrote my synopsis first, and was far more detailed in my outlining, for example. And I was very aware of the overarching plot of the entire series, rather than just focusing on the first book – laying the groundwork for the next book, while at the same time having a complete story in this one.
Well, we have known how awesome of a writer you are for a long time, and we hope the whole world catches up with us soon! When did you write your first book and what was the title? Did you always want to write?
I've always written in some form or another, but most of my career was writing news – first as a TV news producer, then as a freelancer. I wrote my first book over a long period of time, ending around 2007. It was called The Tip, and was about a television news producer who gets a tip that the apparent suicide of a local software billionaire is not what it seems. I queried it to agents, but honestly, looking back I can say it just wasn't that good. An agent responded and said I had potential and that I should keep writing, so I did. I wish I would have kept that email, but I lost it when my computer crashed.

I still think the book has some potential, but I'd need to go back and revamp the whole thing, and I need to get over being sick of it first!
Well, we want to read that, too! Do you have any interesting writing quirks or rituals?
Nothing too weird, I don't think. I drink way too much coffee. I can't listen to music when I write, but I'm fine with having the TV on. I think it comes from my years of working with a bazillion TV monitors blaring at the same time. It's kind of white noise and helps me concentrate.
How interesting. Most people say the opposite! How would you describe yourself in three words?
Focused. Snarky. Silly.
We would like to add "pretty" to that list. What is the one thing readers would be surprised to learn about you?
Umm… I'm a pretty open book, so I don't know that anything would really surprise them. Maybe that I once won a prize in an amateur archery competition?
That hardly surprises us. You totally kick ass. What authors do you fangirl over?
Veronica Roth, Stephanie Perkins, Janet Evanovich, Diana Gabaldon… and I still love Stephenie Meyer, I'm not ashamed to admit! 🙂 I follow S.E. Hinton on Twitter and get a little fangirly flutter every time she tweets. Who doesn't love The Outsiders? "Stay gold, Ponyboy…" *sobs*
Agree. We love them too. Especially Ponyboy. Which character makes you swoon the most (yours or someone else's)?
There are so many! Four from Divergent, St. Clair from Anna and the French Kiss, Cricket from Lola and the Boy Next Door, Wesley from The DUFF, Barrons from the Fever Series, Jaime from Outlander. I like 'em quirky, broody, interesting. There needs to be more to them than abs and a good head of hair. 😉
::le sigh:: we love all of those boys too. And we love abs and good hair 😉 What's your favorite genre to read?
I read pretty much anything, but I like for there to be at least a taste of romance in it. I'm big into YA, as you'd expect, and I love a magical, mystical element. 🙂
Samesies. Do you have any current or future projects you can tell us about?
I actually just finished the first draft on a YA romance about a quirky, brilliant boy who sets out to win the girl of his dreams. I loved the idea of a "geeky" guy who's okay with being who he is, and is confident that he has something to offer. He doesn't think he has to change or become "cool" to get the girl, you know? Still haven't finalized the title, but it should come out in the spring or summer of 2014, hopefully. And I'm working on the final book of the More trilogy as well, of course. That should come out next fall. I also have an idea for a side story set in the More universe, possibly two.
We can't wait to read everything! One more question: Is there ever anything that you always wish someone would ask you, but they never do?
Yes there is. And the answer is 42.
LOL Thanks again for visiting with us today, T.M. I know our readers are looking forward to finding out what you have in store for Ava and Caleb, as well as anything else you come up with ♥!
Thank you so much!
***ABOUT TM FRANKLIN***
T.M. Franklin started out her career writing non-fiction in a television newsroom. Graduating with a B.A. in Communications specializing in broadcast journalism and production, she worked for nine years as a major market television news producer, and garnered two regional Emmy Awards, before she resigned to be a full-time mom and part-time freelance writer. After writing and unsuccessfully querying a novel that she now admits, "is not that great," she decided to follow the advice of one of the agents who turned her down—write some more and get better at it. Her first published novel, MORE, was born during National Novel Writing month, a challenge to write a novel in thirty days.
In addition to MORE and its sequel, The Guardians, Franklin penned the Amazon best-selling short story, Window, as well as A Piece of Cake, which is featured in the Romantic Interludes anthology.
Find TM: Website | Twitter | Facebook | Goodreads
***GIVEAWAY***
Signed Copies of More and The Guardians and Amazon Gift Cards
a Rafflecopter giveaway
Related Posts