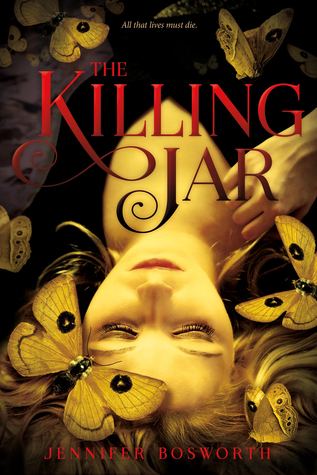 The Killing Jar

by Jennifer Bosworth
Published by Farrar Straus Giroux on January 12, 2016
Genres: Dystopian, Horror, Paranormal
Pages: 352
Goodreads

Buy the Book

"I try not to think about it, what I did to that boy."

Seventeen-year-old Kenna Marsden has a secret.

She's haunted by a violent tragedy she can't explain. Kenna's past has kept people—even her own mother—at a distance for years. Just when she finds a friend who loves her and life begins to improve, she's plunged into a new nightmare. Her mom and twin sister are attacked, and the dark powers Kenna has struggled to suppress awaken with a vengeance.

On the heels of the assault, Kenna is exiled to a nearby commune, known as Eclipse, to live with a relative she never knew she had. There, she discovers an extraordinary new way of life as she learns who she really is, and the wonders she's capable of. For the first time, she starts to feel like she belongs somewhere. That her terrible secret makes her beautiful and strong, not dangerous. But the longer she stays at Eclipse, the more she senses there is something malignant lurking underneath it all. And she begins to suspect that her new family has sinister plans for her…
The 411:
Kenna has powers that only her mother knows about. Powers that are dangerous to everyone around her especially if she doesn't learn how to control them.
After Kenna's mother and sickly twin sister are attacked it is up to Kenna to save them the only way she knows how; by using her powers, oblivious to the consequences.
Kenna was left surrounded by evidence of her powers, so her mother packed her up and dropped her off at Eclipse, a compound where a relative she knew nothing about lives.
Once at Eclipse Kenna sees that the power she has been afraid of for so long may not be something to fear, but something to embrace.
So the powers…we don't want to go into detail for fear of spoiling anything for anyone else. But we will say that the aftershocks of using the powers made us think of what Woodstock must have been like, or it makes us think of all those shirtless happy hippie pictures at least.

What We Loved:
This book is so bizarre, in a good way. The book starts off super creepy with Kenna telling us about the boy she killed.

Um...Not So Much:
We really want to go into details about said powers and our thoughts on them but we hate spoilers as much as the next person. There is so much more about the people too that we want to say but can't seem to figure out how.
Like, we're not sure how I felt about Cyrus… because we know Kenna is 17. And though Cyrus's age is never really specified, we were somewhat bothered by their relationship. Maybe we're just too sensitive.

Bottom Line:
The Killing Jar is bizarre and creepy, but in a good way.

Verdict:
Rating Report
Cover
Characters
Plot
Writing
Swoon
Overall:
4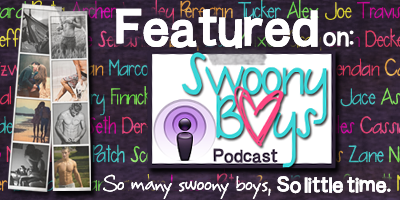 Related Posts