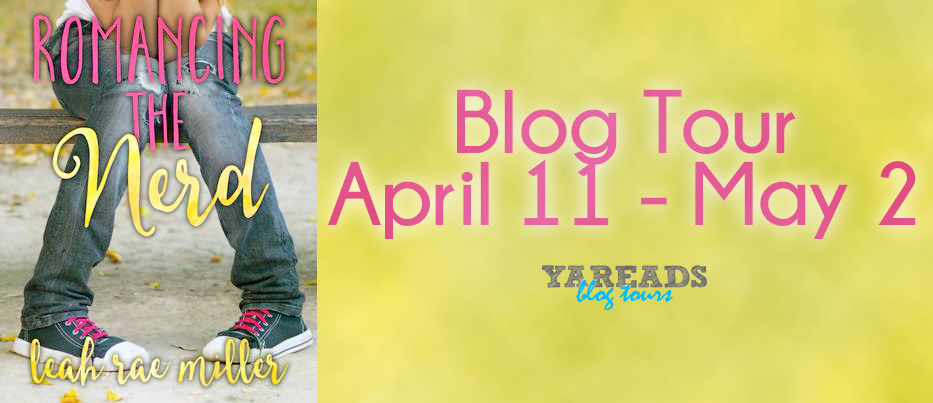 Welcome to Swoony Boys Podcast! This is our stop on the Romancing the Nerd Tour hosted by YaReads Blog Tours . We have an awesome character interview with Dan to share with you today and we can't wait for you to get to know more about this book, its characters and author, Leah Rae Miller! Are you ready to go?
*****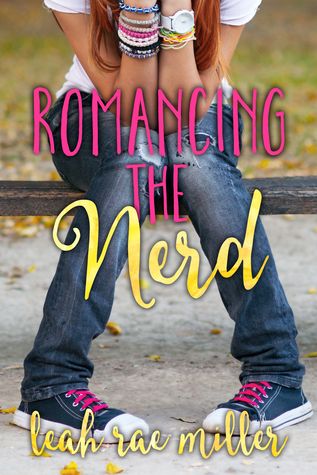 Romancing the Nerd
by
Leah Rae Miller
Also by this author:
The Summer I Became a Nerd
Series:
Nerd #2
Published by
Entangled Teen
on April 5th, 2016
Genres:
Contemporary
,
Contemporary Romance
Pages:
352
Goodreads
Buy the Book
Dan Garrett has become exactly what he hates—popular. Until recently, he was just another live-action role-playing (LARP) geek on the lowest run of the social ladder. Cue a massive growth spurt and an uncanny skill at taking three-point shots in basketball and voila…Mr. Popular. It's definitely weird.

And the biggest drawback? Going from high school zero to basketball hero cost Dan the secret girl-of-his-dorky dreams.

A tuba-playing nerd with an eclectic fashion sense, Zelda Potts's "Coolness" stat is about minus forty-two. Dan turning his back on her and the rest of nerd-dom was brutal enough, but when he humiliates her at school, Zelda decides it's time for a little revenge—dork style. Nevermind that she used to have a crush on him. Nevermind that her plan could backfire big time.

It's time to roll the dice…and hope like freakin' hell she doesn't lose her heart in the process.
***Character Interview***
Today we're sitting down with Dan from Romancing the Nerd. Hi! Welcome to Swoony Boys Podcast! We're excited to have you with us, and can't wait for our readers to get to know you a little better. Ready to get started? Let's do this…
Let's start by getting the hard question out of the way. High school is full of labels. Nerd, popular, jock, bookish, goth, etc. How do you feel about them? What would you say to all the high school kids reading this that might be stuck with a label they don't want?
Labels are a big 'ol load of bull crap. You're not who someone tells you you are. You're you and screw everyone else. Easy Peasy. Next question.
There's no doubt that things in your life have changed since we last saw you. What are the best and worst things about being considered a nerd? What about popular?
Being popular is so weird and definitely doesn't have the perks like being a nerd does. Who cares about the guy who scored the winning three-pointer at that last basketball game? Who's going to remember that? But someone will totally remember that time I clobbered that power-hungry vampire in that super important LARP game. At least they will in my circle of friends.
If you were planning the perfect double date for you, Zelda, Maddie and Logan what would it be?
It would be the San Diego Comic Con where we all get to meet our favorite comic book writers and get autographs. Then I'd send Logan and the cheerleader away and Z and I would get invited to some awesome premier party because, well, we're awesome like that.
If Zelda had to describe you in three words, what would they be? How would you describe her in three words?
Zelda would probably describe me as stupid/butt/face (you did ask for three words). I'd describe her as strong, feisty, and irresistible.
That wasn't so bad, right? Before we let you go we are going to ask you the five questions that we ask every guy who stops by our site. Ready?
***The Swoony 5***
Boxers or Briefs? (We know it's cliche', but that doesn't mean we don't want to know!)
Boxers. I'm a free soul. Just like my junk should be.
Do you think you're a good kisser? What's the best kiss you've ever had?
Am I a good kisser? Yes. I've watched so many movies and studied the actors' techniques. I'm not at liberty to say what my best kiss has been because Zelda would probably violate my person if I were to go into too much depth.
What's your favorite book?
What is my favorite book? Harry Potter and the Prisoner of Azkaban. That was a game changer, yo.
If Zelda wanted to make you breakfast in bed, what would you want on the menu?
Breakfast in bed? If Zelda were making it, I'd probably want her to order out. It's a well known fact that she A) is not a good cook, B) she'd maybe play a trick on me with laxative-laced pancakes and C) I love a hot fresh donut made in front of my eyes.
Okay, last question. Since we're all about the swoon here at Swoony Boys Podcast, we have to ask. What do you think makes you swoony?
If you're asking what makes me swoon then that would be the smell of movie theatre popcorn and the taste of cotton candy. If you're asking what makes me as a person so swoon-inducing, well then, it's obvious, right? I'd also like your readers to know that I am off the market. Please stop calling me, sending love letters, texting me those hot but unwanted images. Zelda is my girl and I don't want to give her a reason to poison my pancakes.
♥♥♥
***Teaser***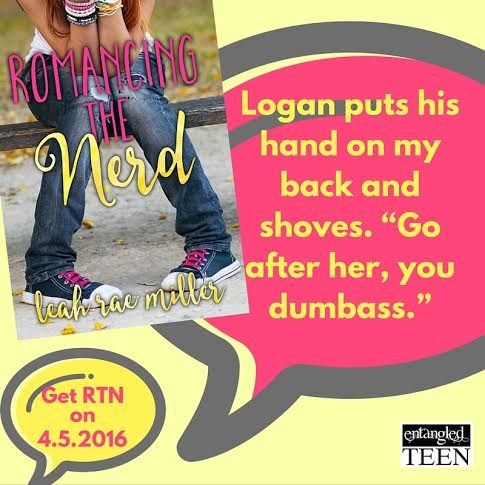 ***Meet Leah Rae Miller***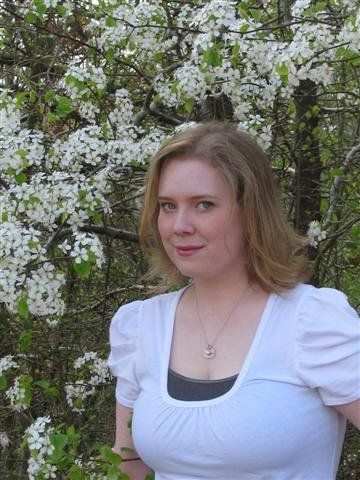 Mother, wife, and YA author living on a windy hill in Louisiana. She loves fuzzy socks, comic books, cherry coke, and brand new office supplies. THE SUMMER I BECAME A NERD released Summer 2013 and ROMANCING THE NERD releases in Spring 2016 from Entangled Teen.
Find Leah Here:
Website | Twitter | Facebook | Goodreads
Related Posts