Life After Juliet
by
Shannon Lee Alexander
Also by this author:
Love and Other Unknown Variables
Series:
Love and Other Unknown Variables #2
Published by
Entangled Teen
on July 5, 2016
Genres:
Contemporary
,
Romance
Pages:
304
Goodreads
Buy the Book
Becca Hanson was never able to make sense of the real world. When her best friend Charlotte died, she gave up on it altogether. Fortunately, Becca can count on her books to escape—to other times, other places, other people...

Until she meets Max Herrera. He's experienced loss, too, and his gorgeous, dark eyes see Becca the way no one else in school can.

As it turns out, kissing is a lot better in real life than on a page. But love and life are a lot more complicated in the real world...and happy endings aren't always guaranteed.

The companion novel to Love and Other Unknown Variables is an exploration of loss and regret, of kissing and love, and most importantly, a celebration of hope and discovering a life worth living again.
Careful for spoilers if you didn't read Love and Other Unknown Variables. You can read this one on its own (but we highly highly recommend LaOUV), but you will find out the outcome of that book if you read this one first. We guess that's already a spoiler right there, huh?
When we found out that Shannon Lee Alexander was writing this book, we were torn. Torn because we loved the first book and didn't think she could possibly come close to the depth of emotion of that book. And because we were worried that she was revisiting a story that should be left alone. Not because we didn't want more. We did, always. But because we were scared she'd screw it up. We know, we're crazy. We're happy to report that Alexander not only didn't mess up the characters we've come to love (and want to protect), but she made us love them even more.
The 411:
Six months after losing her BFF, Becca is not sure where she fits in. She fills her days in the pages of books, where it's safe. In an unexpected twist, Becca finds herself cast as Juliet in the school play. She meets and falls for Max, who has more in common with her than she ever would have dreamed.

What We Loved:
Just like with Alexander's first book, we loved everything about this, too. The Harry Potter references, the way the story is told, the pacing, the angst over a first kiss, the dedication, the end. Just all of it.
We also want to point out that we love how involved the parents are. They don't just leave their kids to deal with their grief on their own. Kudos to Alexander for that!

The Boys:
Now onto Max. How do we even begin to explain how much we loved this boy? He was swoony and sweet and just delightful.
"That wasn't a first kiss," he says, "and I can prove it to you."

My fingers, even the numb one, are suddenly electric. "How?"

"When you kissed him, did your heart race?"

"It was racing before I kissed him, but mostly because Darby was looking kind of pissed and there were twenty sets of eyes watching me humiliate myself."

Max nods. "Okay, but when you kissed him, did your stomach feel swoopy? Were you consumed by it, by the kiss?"

I shake my head. I didn't do any of that. I thought of Max.

"Then that wasn't a real first kiss."
*sigh* He is so swoony. He uses words like swoopy and wears Fahrenheit 451 shirts and uses HP references. We ♥ him.

The Girls:
Becca was relatable and realistic in a way that we find truly refreshing. Her insecurities and ways of dealing with grief are so spot on. The walls she puts up totally make sense, and we're so proud of her for the progress and growth she made, standing up when she really didn't know if she wanted to.

Bottom Line:
Life After Juliet will tug at your heartstrings for sure, but it will also remind you what it's like to fall in love and will redeem your faith in girlpower and redemption.

Verdict:
Rating Report
Cover
Characters
Plot
Writing
Swoon
Overall:
5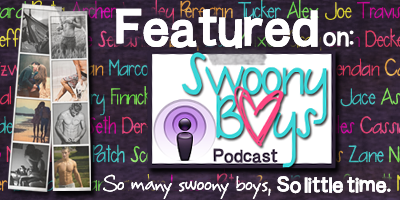 Related Posts