So many books come out each week making it hard to decide what to read. We want to make that a little bit easier on you by sharing our favorite release from the week and telling you our top 3 reasons why we think you'll love it too!
This week our selection is Romancing the Nerd by Leah Rae Miller. Are you ready to hear more about this adorkable book and its awesome author? Here we go…
Romancing the Nerd by Leah Rae Miller
Also by this author: The Summer I Became a Nerd
Series: Nerd #2
Published by Entangled Teen on April 5th, 2016
Genres: Contemporary, Contemporary Romance
Pages: 352
Goodreads Buy the Book

Dan Garrett has become exactly what he hates—popular. Until recently, he was just another live-action role-playing (LARP) geek on the lowest run of the social ladder. Cue a massive growth spurt and an uncanny skill at taking three-point shots in basketball and voila…Mr. Popular. It's definitely weird.

And the biggest drawback? Going from high school zero to basketball hero cost Dan the secret girl-of-his-dorky dreams.

A tuba-playing nerd with an eclectic fashion sense, Zelda Potts's "Coolness" stat is about minus forty-two. Dan turning his back on her and the rest of nerd-dom was brutal enough, but when he humiliates her at school, Zelda decides it's time for a little revenge—dork style. Nevermind that she used to have a crush on him. Nevermind that her plan could backfire big time.

It's time to roll the dice…and hope like freakin' hell she doesn't lose her heart in the process.
3 Reasons You Should Read
Romancing the Nerd by Leah Rae Miller
If you're like us, you read and LOVED The Summer I Became a Nerd. That also means that you met Dan and have probably been desperate for more of him ever since. Leah Rae Miller did not disappoint with Dan's story. He's still the best.
Zelda is amazing. With love her energy and her personality! Add her and Dan together and you have a recipe for swooning and fun. We definitely think you're going to find yourself with a huge smile on your face the entire time you are reading.
Still need another reason? Okay, how about this. Have you been waiting for a glimpse of Maddie and Logan? That's here too. And it's perfect.
***Meet Leah Rae Miller***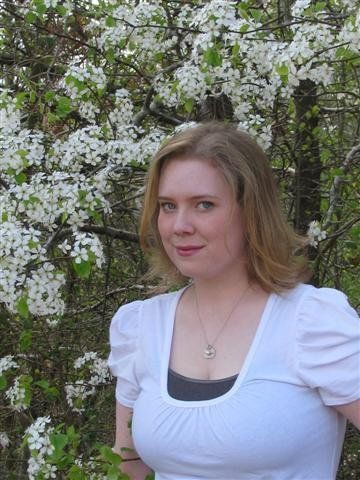 Mother, wife, and YA author living on a windy hill in Natchitoches, Louisiana. Leah loves fuzzy socks, comic books, cherry coke, and brand new office supplies. THE SUMMER I BECAME A NERD coming Summer 2013 from Entangled Teen. Stay cool! Contact her at leahraewrites(at)gmail(dot)com
Find Leah Here:
Website | Twitter | Facebook | Goodreads
Related Posts