Eleanor & Park
by
Rainbow Rowell
Also by this author:
Fangirl
,
My True Love Gave to Me: Twelve Holiday Stories
Published by
St. Martin's Press
on 02-26-2013
Genres:
Contemporary
Pages:
325
Goodreads
Buy the Book
TWO MISFITS. ONE EXTRAORDINARY LOVE. 
It's 1986 and two star-crossed teens are smart enough to know that first love almost never lasts, but brave and desperate enough to try. When Eleanor meets Park, you'll remember your own first love--and just how hard it pulled you under.

 A cross between the iconic '80s movie Sixteen Candles and the classic coming-of-age novel Looking for Alaska, Eleanor & Park is a brilliantly written young adult novel.
The 411:
Eleanor and Park are two high school misfits trying to find their way through life. When they find each other they get more than they ever imagined. A beautiful teenage love story filled with laughter, tears, and plenty of swooning.

What We Loved:
There really isn't anything about this one not to love. Rainbow Rowell has created beautifully real characters that you can't help falling for from page one. She's created a world that makes you nostalgic for 80's music, and one that's filled with heartbreak, giggles, sobs, and undeniable love. Eleanor & Park has been on our radar since the very first time we saw its cover. From the very first words, our high expectations were met and exceeded.

Um…Not So Much:
If we were in charge of 'Bookland', there would only be one change we would make to this one. We'd demand more.
If we could, we would insist that Rainbow Rowell give us Eleanor & Park: The College Years, Eleanor & Park: Married with Children, and Eleanor & Park: The Golden Years. ♥

The Boys:
There are a few boys we could talk about in this one, but only one that matters. Park.
Park isn't like other boys. He's half-Korean, half-Scottish and wears almost all black. He loves comic books and music, and he's a tae-kwon-do rock-star.  Of course he's also gorgeous, with great hair, but he's so much more than that too. He's smart, sweet, protective, strong, and absolutely overflowing with beautiful words like this:
He pulled her closer and kissed the top of her head. He tried to find her ear under all that hair.

"Come here," he said. "I want to show you something."

She laughed. He lifted her chin.
and this…
"I just meant that . . . I want to be the last person who ever kisses you, too . . . That sounds bad, like a death threat or something. What I'm trying to say is, you're it. This is it for me."
He's also charmingly and hysterically ALL boy:
Park turned off his light and crawled onto his bed. He lay on his back because he didn't trust his front. Or his hands, actually. Or his brain.
Seriously, what's not to love?

The Girls:
While no one compares to Park, Eleanor holds her own pretty well. She does a few things that drove us a little batty, but when you take into account her situation and her age, her actions are completely justified.
She's brave and smart. She's got a "real" body type, and real insecurities to go with it. Eleanor may be a young character, but her life experiences make her wise beyond her age. We love her as much for her faults as we do for all of her great qualities. (Like choosing Park!)

Bottom Line:
We think everyone should read this one, then get out their walkman and dance to the 80's.

Verdict: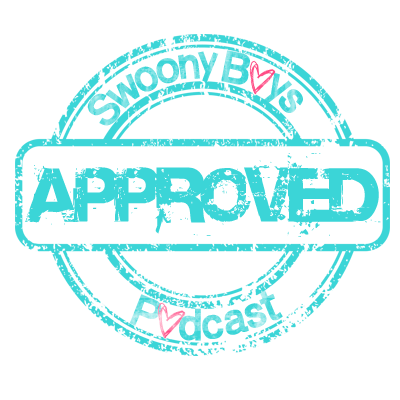 Dream Cast:
Finding a perfect Park took hard work and some VERY interesting Google searches. We came out 100% satisfied with our pick for this swoony boy.
What We Think Will Happen Next:
Since this is a standalone (that we are wishing and hoping will be expanded) we'll just say that we see a future filled with a wedding, babies, and a HEA for Eleanor and Park. If that's not what their future holds… we don't want to know.

Other Books by Rainbow Rowell:
Attachments and Fangirl (coming out September 10, 2013)
Rating Report
Cover
Characters
Plot
Writing
Swoon
Overall:
5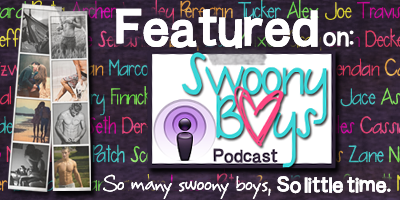 Related Posts