We're continuing our week-long Teen Read Week celebration with lots of fun things planned, including reviews from four fabulous teens. We kicked things off yesterday with Pattersen's review of Famous in Love by Rebecca Serle, and today we're sitting down with Anna-Catherine. She was excited to chat with us today, especially about Bleed Like Me by Christa Desir. Don't miss our Most Recommended Books for Teens, and be sure to enter our #trw14 Giveaway.
***INTERVIEW***
How do you choose what book you're reading next?
Well, I look for the most unique and artistic cover, and then I read the back. If the book book matches what I like then I read it.
Who is the boy or girl character that makes you swoon the most?
Edward Cullen
How much does cover art influence you?
A lot actually, I won't even acknowledge a book if the cover is ugly or plain.
If you could introduce any character to another character from any other book, who would it be and why?
Edward Tulane from The Miraculous Journey Of Edward Tulane, because he's a porcelain rabbit, and he's very selfish and vain, but he would have great stories to tell about all the places he's been to.
Which Bleed Like Me character would you want to have ice cream with and why?
Ricardo because in the book, he seems to be very "swoony" and down to earth.
***This or That***
Hot chocolate or Mocha Frappuccino?
Hot chocolate
I don't really play either but if I had to choose, I guess Minecraft.
Real book
Étienne, Cricket, or Josh?
Josh
Divergent or Hunger Games?
Hunger games
Thank you so much for chatting with us today, Anna-Catherine!! ♥
🙂
***About Anna-Catherine***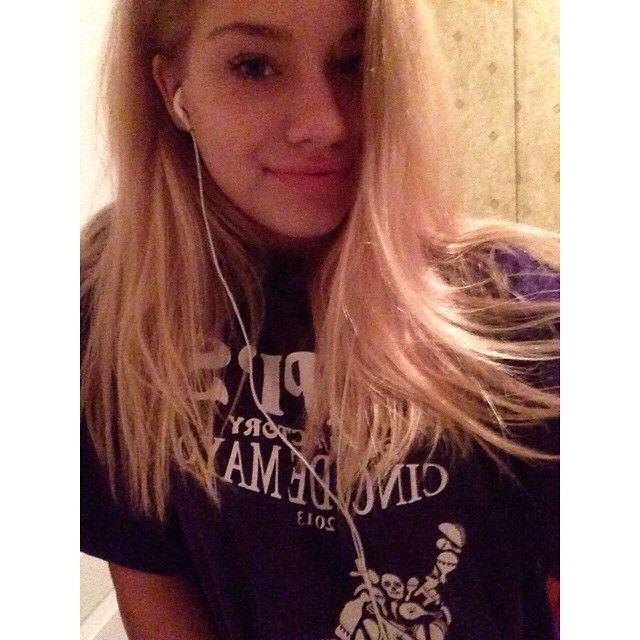 15-year-old Anna-Catherine is a tenth grader who loves to write. Her favorite color is deep rose red, and she loves riding horses. She also enjoys reading unpredictable dramatic love stories and horror books.
Find Anna-Catherine on Instagram
***TEEN REVIEW***
Bleed Like Me
by
Christa Desir
Published by
Simon Pulse
on October 7, 2014
Genres:
Contemporary
Pages:
288
Goodreads
Buy the Book
From the author of Fault Line comes an edgy and heartbreaking novel about two self-destructive teens in a Sid and Nancy-like romance full of passion, chaos, and dyed hair.

Seventeen-year-old Amelia Gannon (just "Gannon" to her friends) is invisible to almost everyone in her life. To her parents, to her teachers-even her best friend, who is more interested in bumming cigarettes than bonding. Some days the only way Gannon knows she is real is by carving bloody lines into the flesh of her stomach.

Then she meets Michael Brooks, and for the first time, she feels like she is being seen to the core of her being. Obnoxious, controlling, damaged, and addictive, he inserts himself into her life until all her scars are exposed. Each moment together is a passionate, painful relief.

But as the relationship deepens, Gannon starts to feel as if she's standing at the foot of a dam about to burst. She's given up everything and everyone in her life for him, but somehow nothing is enough for Brooks-until he poses the ultimate test.

Bleed Like Me is a piercing, intimate portrayal of the danger of a love so obsessive it becomes its own biggest threat.
The 411:
I won't give away too much, but Bleed Like Me is about a girl who isn't happy with her life so she cuts herself. She meets this boy who's very "bad", but she falls in love with him. It's a great example of how much one person can affect in so many different ways, and all the crazy ways they'll make you feel and things you'll do just for them.

What I Loved:
I loved pretty much everything, but I especially loved how unpredictable it was.

Um…Not So Much:
Honestly there was nothing I didn't like; two chapters into it, I couldn't put it down.
Dream Cast:

Rating Report
Cover
Characters
Plot
Writing
Swoon
Overall:
4.5
Don't forget to enter the #trw14 Giveaway so you can win your own copy of Bleed Like Me!
Related Posts