Welcome to Swoony Boys Podcast! This is our stop on The Secrets We Keep Tour hosted by Me, My Shelf and I. We are so excited to be a part of this one and are looking forward to sharing our thoughts on Trisha Leaver's beautiful novel. While you're here, don't forget to enter the giveaway at the bottom of the post! You don't want to miss it! Here we go:
*****
The Secrets We Keep
by
Trisha Leaver
Published by
Farrar Straus Giroux
,
Macmillan
on April 28th, 2015
Genres:
Contemporary
Pages:
304
Goodreads
Buy the Book
A girl takes over her twin sister's identity in this emotionally charged page-turner about the complicated bond between sisters.

Ella and Maddy Lawton are identical twins. Ella has spent her high school years living in popular Maddy's shadows, but she has never been envious of Maddy. In fact, she's chosen the quiet, safe confines of her sketchbook over the constant battle for attention that has defined Maddy's world.

When—after a heated argument—Maddy and Ella get into a tragic accident that leaves her sister dead, Ella wakes up in the hospital surrounded by loved ones who believe she is Maddy. Feeling responsible for Maddy's death and everyone's grief, Ella makes a split-second decision to pretend to be Maddy. Soon, Ella realizes that Maddy's life was full of secrets. Caught in a web of lies, Ella is faced with two options—confess her deception or live her sister's life.
***REVIEW***
What We Loved:
Before we dive deeper into the things that we loved about this one we just have to say one thing, holy wow can Trisha Leaver write. That seems obvious, but it just needs to be repeated over and over. Her words are beautiful and the way she weaves a story just makes us what to read everything she's ever jotted down. Including her diary. Can we make that happen?
Here are a couple other things that we loved about this one:
Realism- The Secrets We Keep takes an in-depth look at what it's like to be a teen, and more than that, what it's like to be  popular as a teen. Trisha Leaver went below the surface and really explored everything it means to be part of the in-crowd, the good, the bad and the ugly.
Deeper Meaning– One of the things we loved most while reading this was watching Ella find herself. In the beginning you meant this very insecure, self-loathing type of character and by the end she realizes how much she's loved and more importantly, how much she should love herself.

Um...Not So Much:
Complaints? There weren't many here. The only thing that really got to us is the fact that Ella and Maddy's family, friends and boyfriend couldn't tell them apart. We've know a few sets of identical twins and there is always something that makes them stand apart no matter how similar they may seem. Maybe we just like to see the individuality in everyone, or maybe it just makes us sad. The mind is  a mysterious creature though and we think you could make your brain believe what you are seeing even if your heart disagrees. So basically we just talked ourselves out of our complaint. 😉

Bottom Line:
Trisha Leaver's The Secrets We Keep is a story about loss, grief, and finding yourself. It is compelling and beautifully woven. Do not miss out on this one.

Verdict:
Rating Report
Cover
Characters
Plot
Writing
Swoon
Overall:
4
***About Trisha Leaver***
Trisha Leaver live on Cape Cod with her husband, three children, and one rather irreverent black lab. (He is actually half Dalmatian so that could explain a bit of the excitability.) She is a chronic daydreamer who prefers the cozy confines of her own imagination to the mundane routine of everyday life. She is a member of the SCBWI, the Horror Writers Association, and the YA Scream Queens — a group of nine female authors who are deathly serious about their horror.
Find Trisha Here:
Website | Twitter | Facebook | Goodreads
***GIVEAWAY***
Must be 13+ To Enter | Ships only in US/Canada.
10 Winners will each get a finished copy of THE SECRETS WE KEEP by Trisha Leaver
a Rafflecopter giveaway
Good luck and make sure you check out the other stops on The Secrets We Keep Tour!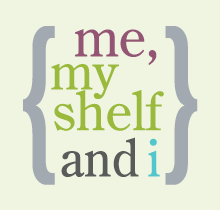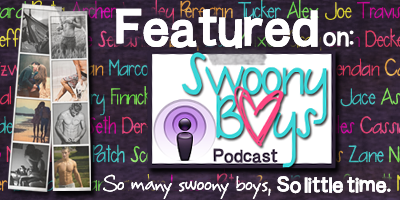 Related Posts