Welcome to Swoony Boys Podcast! Today is our stop on the tour for The Female of the Species hosted by Irish Banana Tours! We are kicking off this tour by sharing our thoughts on this book and author, Mindy McGinnis, with you today. While you're here, don't forget to enter the giveaway at the bottom of the post! You don't want to miss it! But first, let's start with the 411:
***About the Book***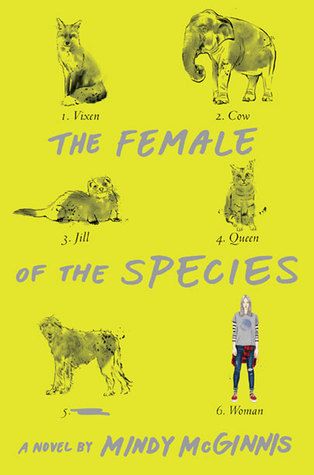 The Female of the Species by Mindy McGinnis
Published by HarperCollins, Katherine Tegen Books on September 20th, 2016
Genres: Contemporary, Mystery
Pages: 352
Goodreads Buy the Book

Alex Craft knows how to kill someone. And she doesn't feel bad about it. When her older sister, Anna, was murdered three years ago and the killer walked free, Alex uncaged the language she knows best. The language of violence.

While her crime goes unpunished, Alex knows she can't be trusted among other people, even in her small hometown. She relegates herself to the shadows, a girl who goes unseen in plain sight, unremarkable in the high school hallways.

But Jack Fisher sees her. He's the guy all other guys want to be: the star athlete gunning for valedictorian with the prom queen on his arm. Guilt over the role he played the night Anna's body was discovered hasn't let him forget Alex over the years, and now her green eyes amid a constellation of freckles have his attention. He doesn't want to only see Alex Craft; he wants to know her.

So does Peekay, the preacher's kid, a girl whose identity is entangled with her dad's job, though that does not stop her from knowing the taste of beer or missing the touch of her ex-boyfriend. When Peekay and Alex start working together at the animal shelter, a friendship forms and Alex's protective nature extends to more than just the dogs and cats they care for.

Circumstances bring Alex, Jack, and Peekay together as their senior year unfolds. While partying one night, Alex's darker nature breaks out, setting the teens on a collision course that will change their lives forever.
***Quote Spotlight***
"You see it in all animals – the female of the species is more deadly than the male."
***Our Review***
What We Loved:
When the first line of a book is, "This is how I kill someone." you know you are in for a wild ride. Mindy McGinnis has filled the pages of The Female of the Species with some extremely difficult to read content. When you finish its contents you will need time to recover. You might need more than time. Like maybe a favorite stuffed animal, some warm mac & cheese, and a corner to rock back and forth in. In all seriousness, while this is a haunting read, it's also an important read. Let's talk about a few of our favorite parts:
The Characters– You get three point-of-views in TFotS. Alex (female), Jack (make), and Peekay/P.K./Preacher's Kid (female). You will become invested. They are well written and deep.
The Writing– We've come to expect a certain quality of book from Mindy and we weren't disappointed in what we found here.
Content– This one is real. It's raw. It touches on so many topics that need to be talked about and not swept under the rug. That's extremely important in today's culture. Now more than ever.
We know we were somewhat vague in our descriptions. But trust us when we say it's for a reason. You should go into this one without knowing too much. It will make that much more of an impact. If you don't already have a copy, make sure you get your hands on a copy soon.

Um...Not So Much:
This is the interesting part. I think the 'not so much' parts go right along with the 'what we loved' parts. We've said it above, and we'll say it again. This is a tough read. But it's an important read.

Bottom Line:
The Female of the Species is haunting, dark, and complicated. You'll need time to recover after flipping the last page.

Verdict:
Rating Report
Cover
Characters
Plot
Writing
Swoon
Overall:
4.5
***Meet Mindy McGinnis***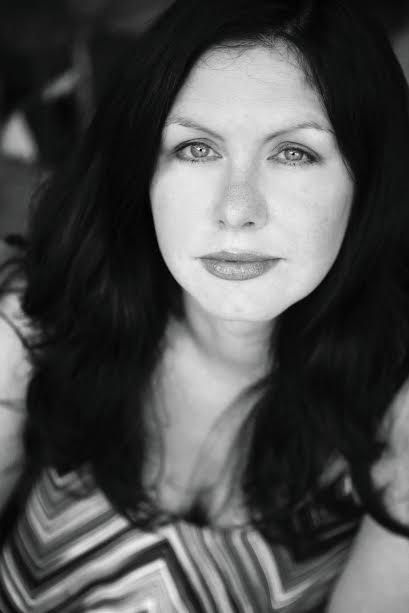 Mindy McGinnis is a YA author who has worked in a high school library for thirteen years. Her debut, NOT A DROP TO DRINK, a post-apocalyptic survival story set in a world with very little freshwater, has been optioned for film my Stephanie Meyer's Fickle Fish Films. The companion novel, IN A HANDFUL OF DUST was released in 2014. Look for her Gothic historical thriller, A MADNESS SO DISCREET in October of 2015 from Katherine Tegen Books. Mindy is represented by Adriann Ranta of Wolf Literary.
Find Mindy Here:
Website | Twitter | Facebook | Goodreads
***GIVEAWAY***
Win a copy of The Female of the Species | Open US Only.
a Rafflecopter giveaway
Good luck and happy swooning!
Make sure you check out the rest of the tour stops below:
Week 1:
Save
Save
Save
Save
Save
Save
Save
Save
Save
Related Posts