Forget Tomorrow
by
Pintip Dunn
Series:
Forget Tomorrow #1
Published by
Entangled Teen
on November 3, 2015
Genres:
Dystopian
,
Sci-Fi
Pages:
400
Goodreads
Buy the Book
Imagine a world where your destiny has already been decided…by your future self.

It's Callie's seventeenth birthday and, like everyone else, she's eagerly awaiting her vision―a memory sent back in time to sculpt each citizen into the person they're meant to be. A world-class swimmer. A renowned scientist.

Or in Callie's case, a criminal.

In her vision, she sees herself murdering her gifted younger sister. Before she can process what it means, Callie is arrested and placed in Limbo―a prison for those destined to break the law. With the help of her childhood crush, Logan, a boy she hasn't spoken to in five years, she escapes the hellish prison.

But on the run from her future, as well as the government, Callie sets in motion a chain of events that she hopes will change her fate. If not, she must figure out how to protect her sister from the biggest threat of all.

Callie herself.
The 411:
In this futuristic society, seventeen year olds are given future "memories" that give them a glimpse into what their paths should be, sort of like letting you know your fate. Callie is hoping for something in culinary arts but is shocked when she finds out that not only will she be a criminal, but she'll murder her own sister. In a Minority Report-esque scenario, Callie is arrested and thrown in prison for her future crime. Her friend, Logan, helps her escape to people who can help her find a way to change her fate and save her sister.

What We Loved:
The idea for this story was awesome. We really liked (mostly liked, anyway) The Minority Report and the idea of being punished for future crimes or fate is intriguing. We don't want to give away to much but we liked how everything played out and can't wait for more.
We also liked Logan, of course, even though we wanted more swoon and romance in this book.

Um...Not So Much:
We don't want to come right out and say we didn't like Callie, but…we didn't like Callie. She was indecisive and kind of misleading. We did love the relationship she has with her little sister, though.
Lack of swoon. Logan was awesome, but we felt like there wasn't enough development with this romance. We need more!

Bottom Line:
An action-packed fresh take on one of our favorite genres, Forget Tomorrow by Pintip Dunn had us on the edge of our seats until the very end.

Verdict:
Rating Report
Cover
Characters
Plot
Writing
Swoon
Overall:
3.5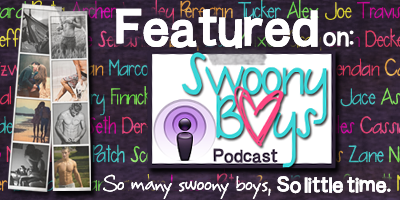 Related Posts