We're excited to participate in the blog tour for Our Little Secret by Ashlyn Drake (aka Kelly Hashway) today. We've got a fabulous giveaway to share with you, along with our thoughts on this book, but first, here's what you need to know about Our Little Secret:
***About the Book***
Our Little Secret
by
Ashelyn Drake
,
Kelly Hashway
Also by this author:
Touch of Death
,
Stalked by Death
Published by
Limitless Publishing
on September 15, 2015
Genres:
Contemporary
Pages:
234
Goodreads
Buy the Book
Becca Daniels needs a passing math grade…but what she wants is to spend more time with Toby Michaels.

The only problem is Toby is her best friend's twin, and Tori has a very firm "no dating the brother" policy.

But Becca's grade has hit rock bottom and she needs a tutor. It just so happens that Toby is a math genius and more than happy to help—lucky her! Working so closely with the handsome, popular Toby, Becca can't hide her attraction, and it soon becomes obvious he feels the same way.

Becca doesn't want to lose her best friend, but she isn't willing to give up Toby either.

At first, sneaking around is fun, stealing kisses right under Tori's nose. But things take an ugly turn when Toby's ex-girlfriend Meredith catches them together. Meredith demands Toby take her back and restore her reputation, or she'll tell Tori their secret. Do they dare tell Tori the truth? Or would that just make things worse?

Surrounded by secrets and knee-deep in deception, something has to give…

How far is Meredith willing to go to keep Toby and Becca apart?

And how much is Becca willing to risk to keep…

Our Little Secret?
***Our Review***
The 411:
High school junior Becca Daniels has been best friends with Tori Michaels for pretty much her whole life–and she's been crushing on Tori's twin, Toby, for the last several years. Not only is Toby popular and smart and everything any girl could dream of, he's totally off-limits. Tori has a strict no-dating-my-brother policy, and she's stopped being friends with other girls for violating the rules.  Becca is failing math and Toby agrees to tutor her.  You know what happens–they fall for each other but have to keep their relationship a secret because Tori will flip when she finds out.  Since she's pretty much Becca's only friend, they're not willing fot that to happen.  Add to that some crazy stuff going on with Toby's ex, Meredith, and you've got yourself a secret couple who don't know if they can withstand the pressure that surrounds them.
Ah, the drama of high school.

What We Loved:
We liked this story and thought that the situation was realistically portrayed.
Our Little Secret was a fast-paced read, and we enjoyed the way the story was told. We when we get to read text messages and stuff like that in books, and that was a cool aspect of this one.

Um...Not So Much:
No surprise, we did not like Meredith and could not stand Tori. We don't know why Becca was even friends with her. She was just…ugh. Becca was a doormat and we just wish she had a backbone.
We also wanted more with Becca and Toby, and we felt like the end was a little too-nicely wrapped up. There was unnecessary angst that we didn't love. But we guess that's high school.

Bottom Line:
A quick read with a couple that you'll root for, Our Little Secret by Ashelyn Drake is a great choice if you're looking for a clean, drama-filled high school story.

Verdict:
Rating Report
Cover
Characters
Plot
Writing
Swoon
Overall:
3.5
***About Ashelyn Drake***
Ashelyn Drake is a New Adult and Young Adult contemporary romance author. While it's rare for her not to have either a book in hand or her fingers flying across a laptop, she also enjoys spending time with her family. She believes you are never too old to enjoy a good swing set and there's never a bad time for some dark chocolate. She also writes speculative fiction under the name Kelly Hashway. She is represented by Sarah Negovetich of Corvisiero Literary Agency.
Find Ashelyn Here: Website | Facebook | Twitter | Goodreads
***GIVEAWAY***
Win an Our Little Secret Swag pack along with a $10 Amazon Gift Card
a Rafflecopter giveaway
Good luck! Are you excited to read Our Little Secret?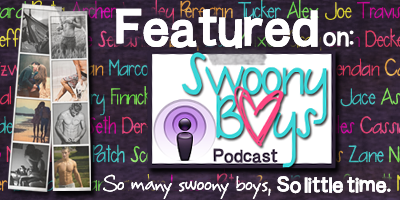 Related Posts