The Vault of Dreamers
by
Caragh O'Brien
Series:
The Vault of Dreamers #1
Published by
Roaring Brook Press
on September 16, 2014
Genres:
Dystopian
,
Fantasy
Pages:
432
Goodreads
Buy the Book
From the author of the Birthmarked trilogy comes a fast-paced, psychologically thrilling novel about what happens when your dreams are not your own.

The Forge School is the most prestigious arts school in the country. The secret to its success:  every moment of the students' lives is televised as part of the insanely popular Forge Show, and the students' schedule includes twelve hours of induced sleep meant to enhance creativity. But when first year student Rosie Sinclair skips her sleeping pill, she discovers there is something off about Forge. In fact, she suspects that there are sinister things going on deep below the reaches of the cameras in the school. What's worse is, she starts to notice that the edges of her consciousness do not feel quite right. And soon, she unearths the ghastly secret that the Forge School is hiding—and what it truly means to dream there.

Sandi: This was a very intriguing book. Gripping and complex. Not a romance, for those who are seeking such, but there is a romance element nestled within. It's a part of, but not necessary to, the actual story.
Our Heroine, Rosie Sinclair, is an intriguing person. Her love of her family is strong, her ambition to get into filmmaking seems to be strong as well as we begin the story, but her determination quickly gains a new focus due to something she finds out while being rebellious.
Yes, Rosie is a Rebel. She's involved in a highly popular reality show and everything she does is on camera. Kind of scary, all things being equal. There are loopholes, but I'll let you discover them on your own.
Rosie has suspicions about the ethical treatment of the students at her school and she investigates – with her camera, like the filmmaker she is. And she's good – not perfect, but good. Still, she is thwarted and only in-person investigations will give her the information she seeks.
But will anyone believe her?
And will they survive if they do?
I confess, as a review this is lacking, but there is SO MUCH happening here that I dread spoiling it. There IS a Male Of Interest. Or two. There ARE friends and family. Authority Figures Who Can't Be Trusted. And so on – all the hallmarks of a YA Dystopian story are present in this novel. There are romantic-ish moments, secret conversations, and relational mistrusts.
It's all there. It's all designed to make you wonder – until almost the end – whether or not our narrator is reliable…
I recommend this story for the story, but I confess to being disappointed at the end of it. Apparently this is going to be a series…and, alas, book two is not yet available.
Rating Report
Cover
Characters
Plot
Writing
Swoon
Overall:
4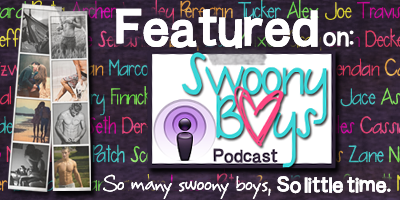 Related Posts