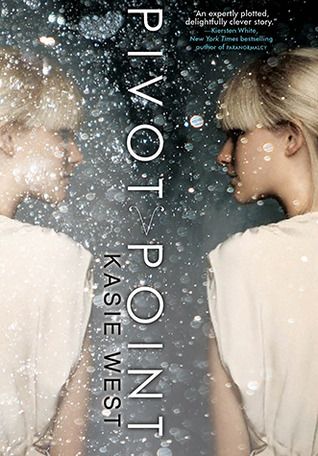 Pivot Point

by Kasie West
Series: Pivot Point #1
Published by HarperTeen on February 12, 2013
Genres: Paranormal, Sci-Fi
Pages: 352
Goodreads

Buy the Book

<p><em>Knowing the outcome doesn't always make a choice easier . . .</em></p>

<p>Addison Coleman's life is one big "What if?" As a Searcher, whenever Addie is faced with a choice, she can look into the future and see both outcomes. It's the ultimate insurance plan against disaster. Or so she thought. When Addie's parents ambush her with the news of their divorce, she has to pick who she wants to live with—her father, who is leaving the paranormal compound to live among the "Norms," or her mother, who is staying in the life Addie has always known. Addie loves her life just as it is, so her answer should be easy. One Search six weeks into the future proves it's not.</p>

<p>In one potential future, Addie is adjusting to life outside the Compound as the new girl in a Norm high school where she meets Trevor, a cute, sensitive artist who understands her. In the other path, Addie is being pursued by the hottest guy in school—but she never wanted to be a quarterback's girlfriend. When Addie's father is asked to consult on a murder in the Compound, she's unwittingly drawn into a dangerous game that threatens everything she holds dear. With love and loss in both lives, it all comes down to which reality she's willing to live through . . . and who she can't live without.</p>
The 411:
When her parents announce their impending divorce, Addie uses her ability to See into the future to determine whether she should choose to continue living in her Para[normal]community with her mother or venture out into the "normal world" with her father. Both futures hold mystery, thrills, and of course, swoon.

What We Loved:
We really loved the whole idea of this story:
There was so much going on in this story, and we loved that it was action-packed and had us on the edge of our seats right until the very end.
We loved the characters and how real they were.
There are parts of our favorite stories thrown in, including X-men, Harry Potter, Inception, and a bit of Minority Report. ♥
We loved how everything came together, not only in the end, but throughout the story. This is more than just two parallel universes overlapping at starting and ending points.
We really liked the chapter titles. They alternate between futures, and each chapter has a word that contains "para" or "norm" to fit. So cute!

Um…Not So Much:
There were a few things that we didn't like, though. We didn't understand why Addie didn't tell anyone (namely her parents) what she discovered in her Search. We don't want to spoil too much, but lives were at stake, people!
We also hated someone else, but we can't tell you who that is because it will spoil too much. But we want the record to show that do not approve. haha Also, Addie's ability is labeled Divergence, and while we like the ability, we were a little put off by the label. There are other words 🙂

The Boys:
In the future that she stays on the compound, she quickly becomes involved with Duke, who is one of the most popular boys at school. He says some swoony stuff, and does some swoony things, but …
Out in the "normal" world, she meets Trevor. Ah, Trevor. Trevor, Trevor, Trevor. He's sweet, he's beautiful, he's an artist, and he plays football. There's so much more to him than just your typical swoony boy, but trust: he's swoony.
"Don't best friends hug before they go anywhere?"

I smile. He thinks he's being funny, but I can play this game. "As a matter of fact, they do." I slide my hands past his ribs and under his arms.

He wraps his arms around me, and I relax into him with a happy sigh. But then he starts rubbing my back, and tingles spread down my spine. "Best friends don't rub each other's backs," I tell him.

His hands stop moving, but then they press me closer to him. I can't decide which is worse, because my whole body is on fire now.

"Will you let me read the handbook so I know all the rules?"

"Yes I will."

He bends down and rests his forehead on my shoulder, his breath warming my skin. Why I haven't I pushed him away yet? "Does the handbook cover this?" he says.

I nod.

His lips tickle my neck as they move along it. Is he trying to drive me crazy? "It definitely says no."

The Girls:
Addie kicks ass. We loved that she was strong and smart and that she was so invested in protecting her friends.
We also really liked Trevor's friends.

Bottom Line:
With it's jaw-dropping intensity and the twists and turns you don't see coming, Pivot Point is a fun ride that we think you'll love, too.
Verdict: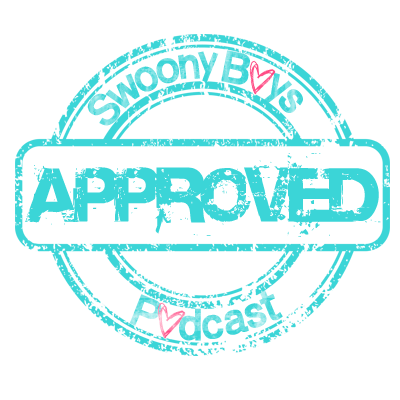 What We Think Will Happen Next:
This could really go anywhere, but we can't wait for more of this story (and especially more Trevor!!).

Other Books by Kasie West:
The Distance Between Us (coming out July 2, 2013) and the Untitled Pivot Point #2 (coming out February 2012).
Other Posts Mentioning Pivot Point:
Rating Report
Cover
Characters
Plot
Writing
Swoon
Overall:
4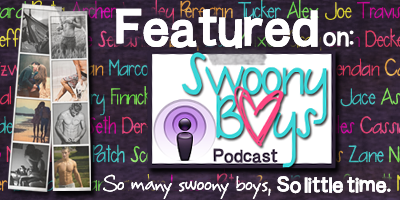 Related Posts